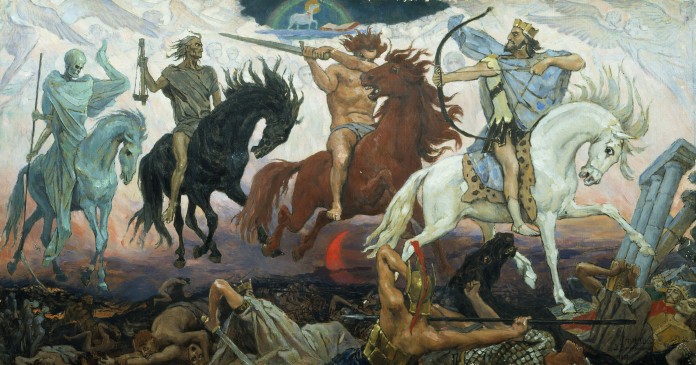 Our friends at 20th Century Fox Spain recently released 4 very glorious X-Men: Apocalypse posters spotlighting the Four Horseman. Yes, we have 4 amazing character posters spotlighting a specific member of Apocalypse's surprisingly agreeable followers, and each is a resplendent, respectable piece of modern, mutant art! Observe!
Like si te gusta el nuevo póster de #Psylocke? #XMenApocalipsis Próximamente solo en cines. pic.twitter.com/pitkFHJOKk

— Fox México (@FoxMexico) April 5, 2016
Furiosa. Perdida. Superviviente. #XMENapocalipsis ¡20 de mayo en cines! pic.twitter.com/cvhgTCAzwR

— 20th Century Fox (@20thCFoxSp) April 5, 2016
Above, we have Psylocke (Olivia Munn) And Storm (Alexandra Shipp). In countless X-Men comics, these 2 characters are staunch supporters of mutant/human coexistence. As Apocalypse's Horseman, they're pretty much in the "kill everyone without super-powers" camp. 
Above we have Archangel (Ben Hardy) and Magneto (Michael Fassbender). Archangel was once Angel, but….something happened here. Something bad. Now, I'm sure the film will barely touch the actual comic history behind Angel's transition to the "Dark Side," but I have a feeling a particularly despondent Angel will welcome an evil makeover.
Magneto? Yeah, he waffles pretty regularly between helping and hurting, but…he usually falls on the side of massive destruction for the greater good. Or something.
X-Men: Apocalypse debuts May 27th, directed by Apocalypse who forces all his human actors to kneel before the relentless, murderous, arbitrary wave of genetic super-evolution!!
CLEANSE OUR WORLD, MIGHTY APOCALYPSE! MAKE US BETTER THROUGH ACTS OF MERCIFUL, GLOBAL ANNIHILATION!!!