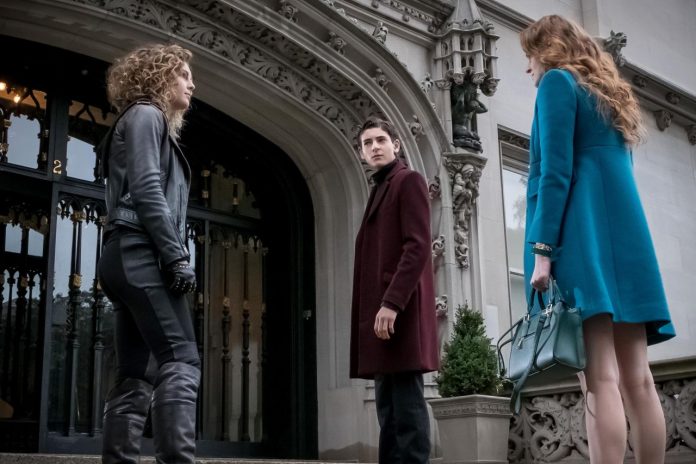 These are the 5 things that kicked us in the gall bladder (and sometimes in a good way) as we watched Gotham Season 3 Episdoe 9: "The Executioner. "And, our observations are a little "spoilery," so…if you're catching this tonight, I would bookmark this article and join us tomorrow morning. Still with us? Good, we're always glad to have ya'.
A Brisk Pace

Do something super!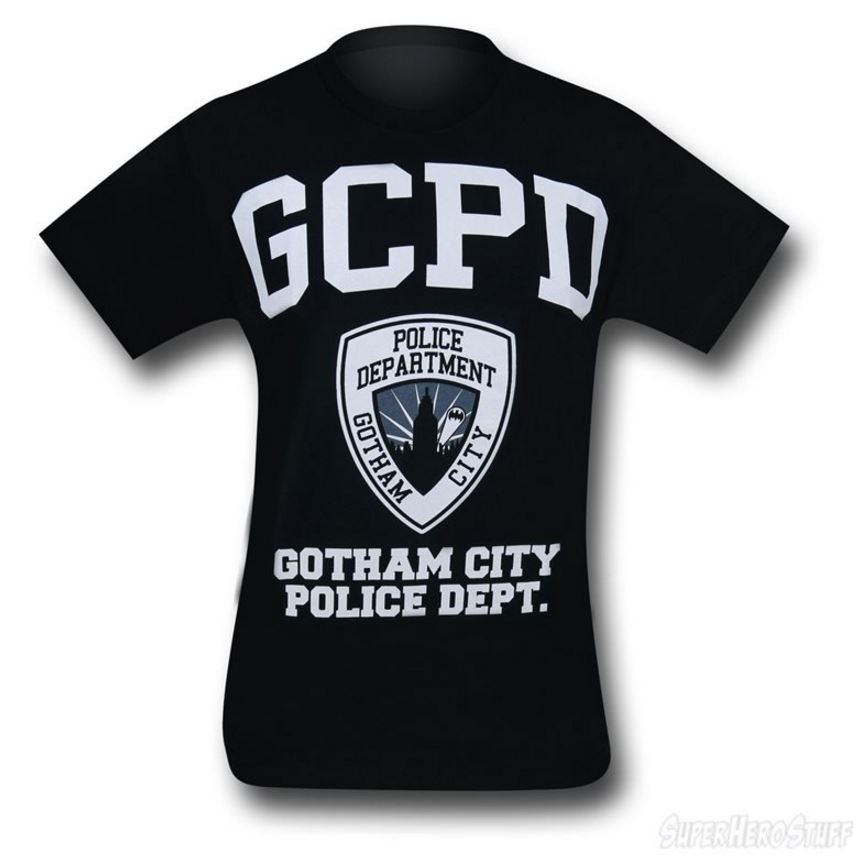 Other than the week to week soap opera between Oswald Cobblepot and Edward Nygma, there really hasn't been a great deal of momentum this season on Gotham. We started the season with the Monster Men and Fish Mooney, moved on to clone Bruce Wayne, then took a detour with Butch's betrayal of Penguin followed by the arrival and defeat of the Mad Hatter, and now we have the saga of Nathaniel Barnes.
I must say that the Barnes storyline is a bit haphazard. Gotham spent weeks establishing Barnes' newfound super-strength, but that new power didn't even come into play in his conflict with Gordon. There is lots of gunplay this episode as Barnes and Gordon struggle over the idea of justice versus vengeance, but all the Alice Tetch super-power blood didn't really come into play. The series could have pulled off this same storyline without Alice's blood, and in fact, that might have made it more effective and logical. What's more compelling? Barnes driven mad by the stresses of the job or Barnes driven mad by loosely defined side effects of super-blood?
Gotham City Sirens

Welcome back!
Much more interesting than the Barnes stuff is the return of Poison Ivy. Maggie Geha just sizzles as the newly adult Ivy and her interactions with her old gal pal Selena Kyle were heartfelt, funny, and absorbing.
This week, Ivy steals a necklace from a horny antiques dealer. Turns out, there's a key inside the jewelry. To what, we don't find out, but the dealer will do anything, including murder, to get his property back. Selena and Bruce Wayne must protect Ivy and get swept up into a really fun adventure. This one episode did more to make Ivy a three-dimensional character than every previous Ivy-centric episode combined. But it is the friendship between Ivy and Selena that really shines. It's a blast to watch them bounce off each other as Geha plays Ivy with a fun naivety.  The whole thing is so earnest it almost makes one forget how the show is really just sexualizing an adolescent. Gotham — classy and creepy all in one unevenly wrapped package.
Train Wreck
But the main event this week, as always, is the continuing star-crossed romance between Nygma and Penguin. Last week, we saw Cobblepot order the assassination of Nygma's beloved Isabela. This week, the always astute future Riddler discovers that Isabela's death was no accident. Now, Nygma suspects Butch as this storyline takes an unexpected twist. Did the Penguin create the Riddler? That would be a pretty cool addition to the Bat mythos, huh?
Shake Up
Now that Barnes is imprisoned in Arkham, one wonders how the hierarchy of the GCPD will shake up. Will we have some new characters taking the top spots in the GCPD, or will Gordon and Bullock be up for a promotion? This would have been a perfect place to bring in Renee Montoya if Gotham didn't waste that awesome character in season one in an ill-conceived love triangle with Barbara Kean and Gordon.
#Awkward
So now that Bruce has been brought into the Ivy drama, we can assume that when Bruce takes on Poison Ivy in the future, Bruce will know exactly who Ivy is and have the knowledge that the villainess was once a little girl trapped in an adult body. That's all sorts of awkward — Batman and Ivy, childhood pals.