So, we've been hesitant to share any news of the aforementioned film since, well, we didn't know if a studio could produce a proper live-action translation of the subtly neon, cyber-punk reality on display in the stunning, animated Ghost in the Shell film based on writer/artist Masamune Shirow's seminal manga series. As of about 15-minutes ago, I'm considering that hesitancy handily mitigated. During an event in Tokyo this morning, the first full trailer for Ghost in the Shell debuted and was promptly shared online by Paramount. Look up, press play, and give it a whirl.
After that, take a look at the very first and very official poster released in tandem with the trailer: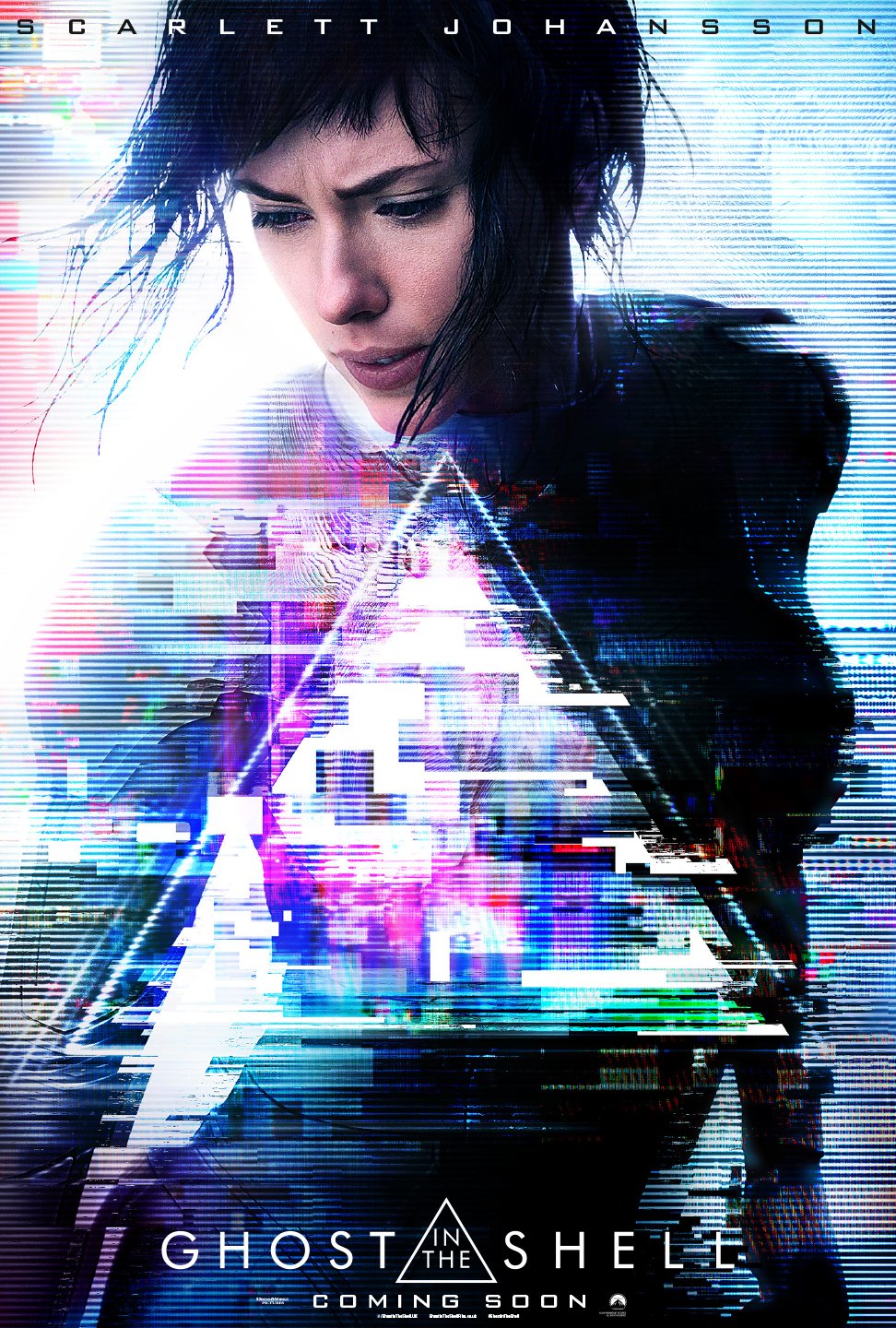 Scarlett Johansson (the Major) has been championing this project for quite some time, so it's only sensible she introduce this filimc bit of elegantly dystopian beauty. Unfortunately, Scar-Jo's casting was open to a fair bit of contention — specifically, an act of "white-washing" — considering the character in Shirow's work was seemingly Asian.
BUT…because there's always a "but"…the creator himself made it abundantly clear that the Major, whose body was mostly artificial due to a horrendous childhood accident, preferred European (i.e. Caucasian) body bits. Hmmm.
But hold on just a gosh-darn picosecond. Just what in the hell is all this Ghost in the Shell business??
The world of Major Motoko Kusanagi (the Major) was introduced in 1989 through a manga series conceived/written/drawn by Masamune Shirow, and focused on the Major and her particularly effective group, Public Security Section 9.
Made up of former and especially eclectic police detectives and military officers, Public Security Section 9 was a counter-terrorism unit that also handled its fair share of cyber-crime; the latter was especially prevalent considering the year was 2029 and people were sporting prosthetic body parts and 'cloud-linked' cyber-brains.
Basically, I'm telling you people hacked into other people, and it caused quite a ruckus.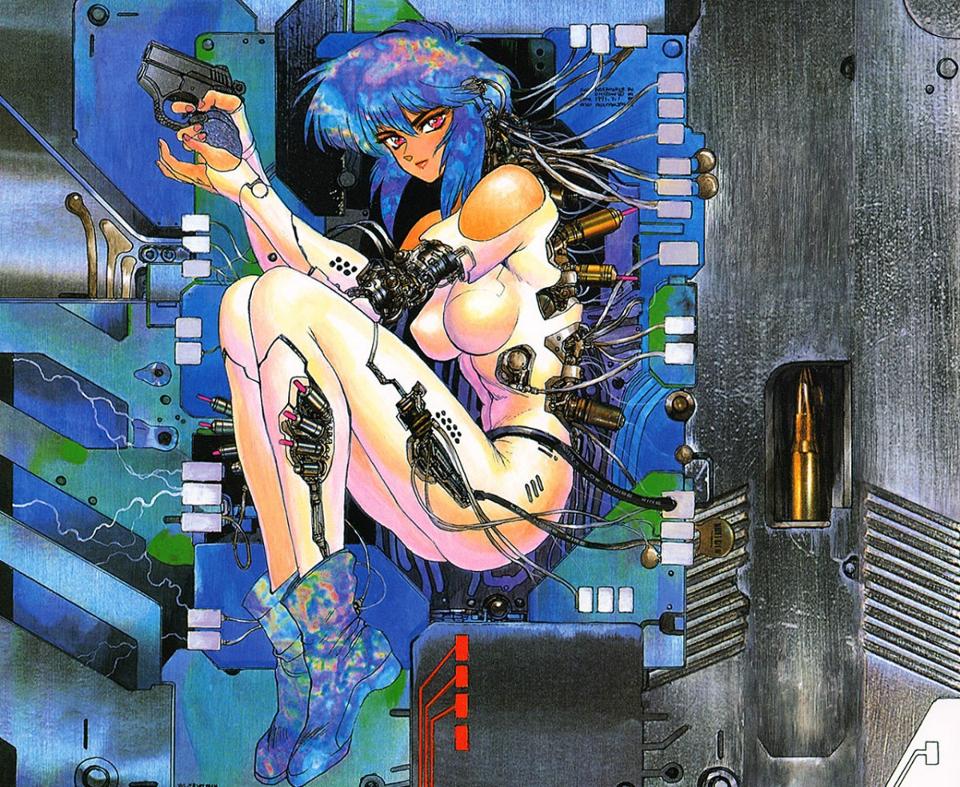 In 1995, Production I.G created a stunning, paradigm-shifting animated film of the same name detailing the team's confrontation with adroit person-hacker, The Puppet Master. If you were in college during 1995, there's a 95% chance you saw it. And yes, I know; you're having a hard time remembering 1995 in general, let alone this film.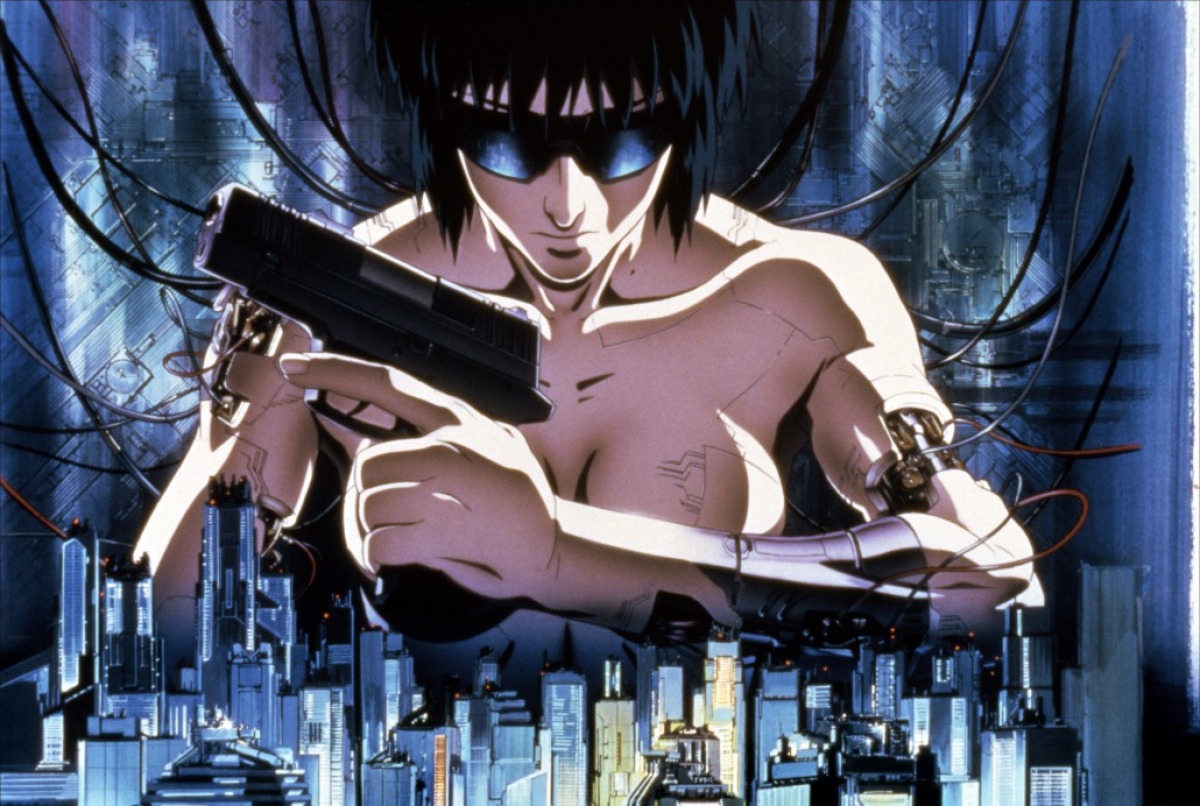 In 2002, the anime series Ghost in the Shell: Stand Alone Complex debuted a new arc detailing the team's confrontation with government corruption in the form of unidentified super-hacker, "The Laughing Man."
Taking place after the 1995 film, 2004's Ghost in the Shell 2: Innocence focused on the Major's most trusted comrade-in-arms, Batou, teamed with a barely upgraded Togusa in a case kicking off with…. murderous sex robots. Yup.
2013 saw the Ghost in the Shell: Arise original video animation (OVA) series which lasted 4 episodes.
The series was recompiled and granted 2 additional episodes under the new moniker Ghost in the Shell: Arise – Alternative Architecture.
Oh, and let's not forget 2015's aptly titled Ghost in the Shell: The New Movie, a film produced by most of the Arise staff.
You have some catching up to do before Scar-jo's Major hits the big screen on March 31st, 2017.