AMC's Preacher, starring Dominic Cooper as the conflicted, titular, Texas Preacher, finally received it's official debut date courtesy of an announcement made at the SXSW (South by Southwest) film festival in Austin, Texas. Yes, AMC's Preacher gets an official debut date, but 'm not going to tell you what it is. Nope; I'm going to let the newly released Preacher TV series promotional poster spill the beans. Take it away, official Preacher promotional poster!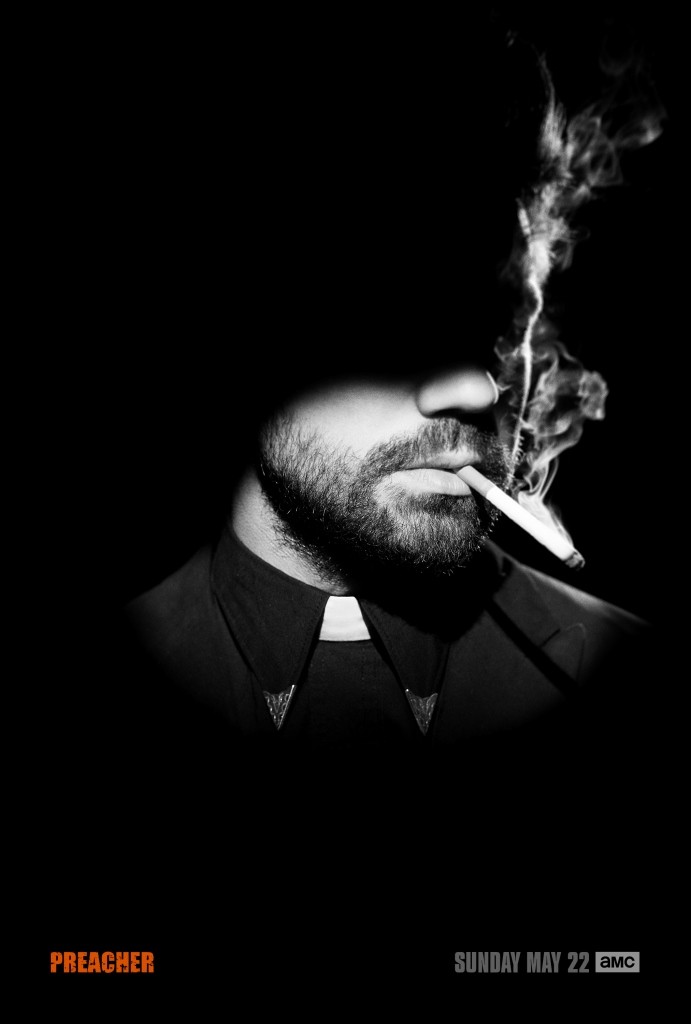 AMC's Preacher will debut Sunday, May 22nd at 10pm right after the midseason finale of Fear the Walking Dead. According to our friends at Variety, the Pilot Episode will then show again the following weekend, with new episodes inhabiting the Sunday, 9pm time slot. That's right; it's taking over for The Walking Dead. Hmm. I'm thinking AMC has a lot of hope for this one.
Wait! What's Preacher?? Why, it's based on a comic series of the same name written by Garth Ennis with art by Steve Dillon. This mature-readers series, one released on a monthly schedule through the DC imprint, Vertigo, told the tale of Texas Preacher Jesse Custer. Jesse's story is unique for the following reasons:
He's got a crazy girlfriend who's very proficient in the use of small arms.
He's currently possessed by an infinitely powerful angel/demon hybrid (Genesis) granting him the ability to be efficiently coercive (basically, he can tell you what to do, and you're going to freaking do it regardless of the personal risk).
His friend Cassidy is an alcoholic Vampire. Yup.