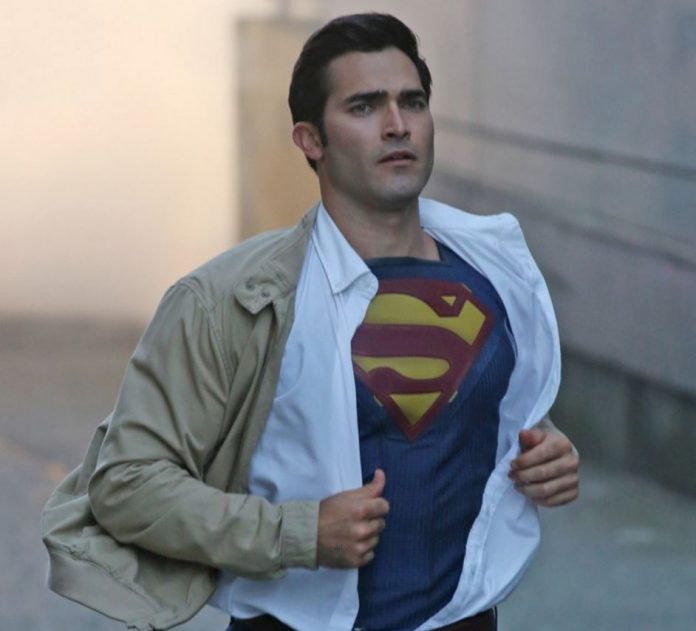 So, Warner Bros. is pretty darn particular when it comes to keeping their respective TV and movie universes separate; they don't like cross-pollinating different versions of the same character across screens both big and small. Knowing this, we were properly mystified when the WB allowed Supergirl's second season to kick off with a two-parter introducing Tyler Hoechiln's Superman to The CW. Believe me, it was welcome, and as a vehicle to bolster ratings for Supergirl's first few episodes on a new network, the Man of Steel's introduction was a resounding success.
To capitalize on said success, one could logically deduce that a Superman spinoff series would be forthcoming. Yes, a Superman-focused series might do the world some good, something Supergirl executive producer Andrew Kreisberg has certainly been pondering. Unfortunately, it seems Superman's two-episode tenure is all we're getting for the foreseeable future.
Speaking with our friends at KryptonSite, Kreisberg spoke about the future of CW's Superman, answering questions regarding any future appearances on Supergirl or a full-blown Superman spinoff series.
"We're so happy with what we get to do. I don't mean for that to sounds as bad as it does, but we asked if we could have Superman in the first episode, and DC and Warner Bros. said 'you could have him for the first two episodes' and we were like 'great!' I'm not going to sit here and say that there's never going to be a world in which there's a Superman TV show and that Tyler's going to star in it — I don't know what the future holds, but right now that's not our focus. Right now, we're working on Supergirl, which is the flagship, and we're working on a way for Tyler to reprise the role. That's really what our focus is: on Supergirl."
So….for now, we get what we get.
Honestly, we might need to do something about this. Are you with me?
Supergirl stars Melissa Benoist as Supergirl/Kara Danvers, Tyler Hoechlin as Superman/Clark Kent/Kal-El, Calista Flockheart as Cat Grant, Mehcad Brooks as James Olsen, Chyler Leigh as Alex Danvers, Jeremy Jordan as Winn Schott, and David Harewood as the g-darn Martian Manhunter!