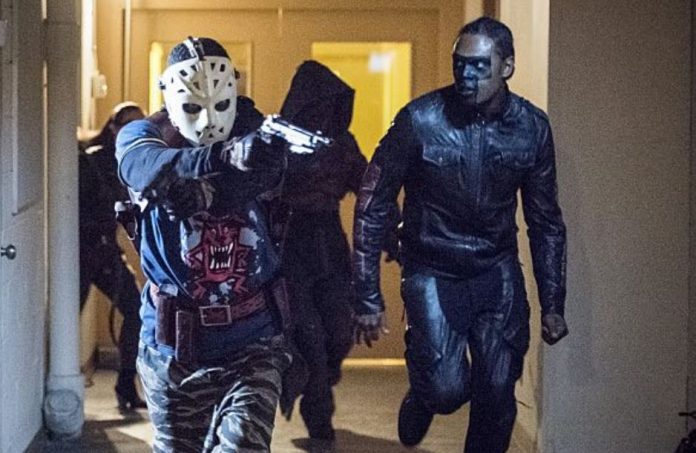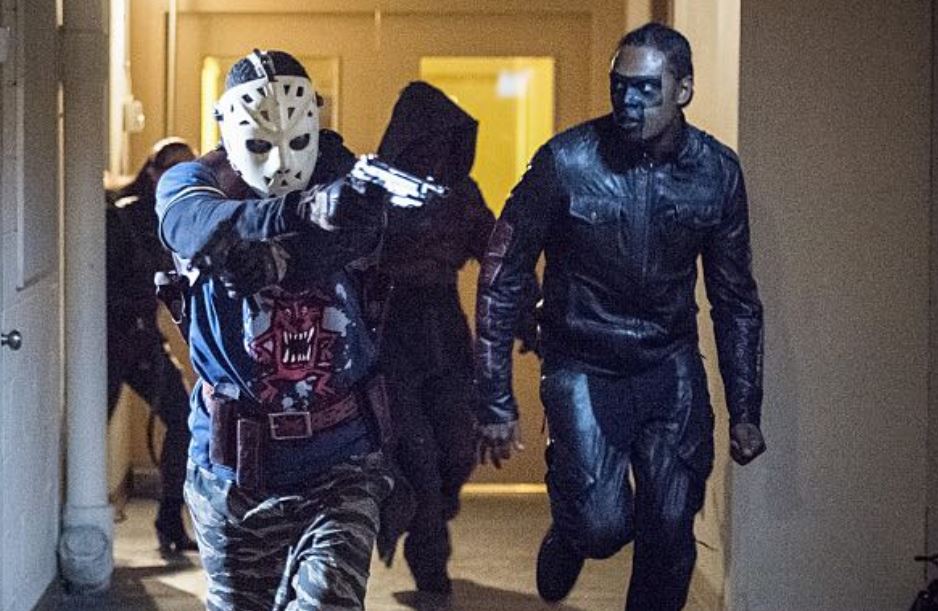 Yep, Oliver Queen put quite the team together after extending his feelers for young, relatively inexperienced, overly aggressive superheroes including Wild Dog, Artemis, Mr. Terrific, and….uh…Ragman. Now, and finally, the team is ready for some serious action considering John Diggle has no business being in jail! Yep, Arrow's team adorns their full, respective costumes in these new images for tomorrow night's episode, "Penance." OBSERVE!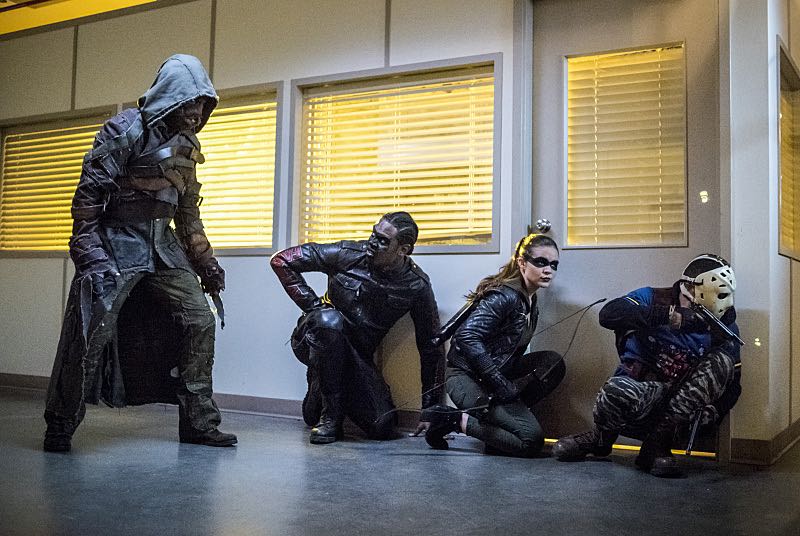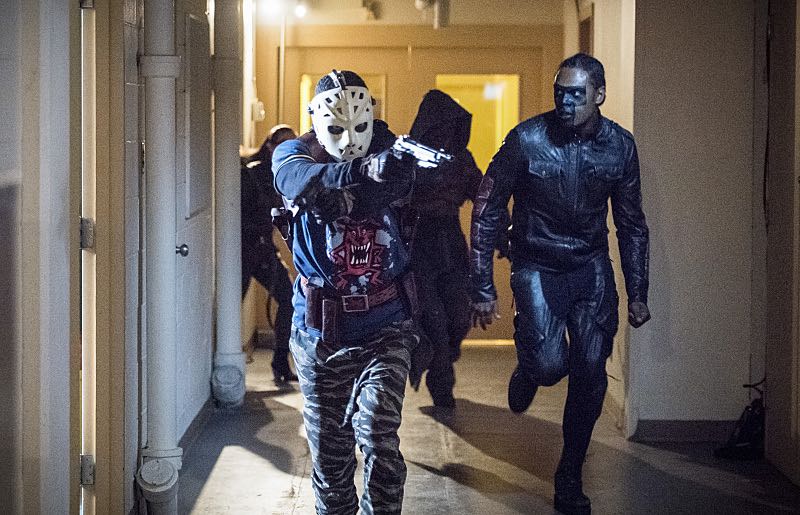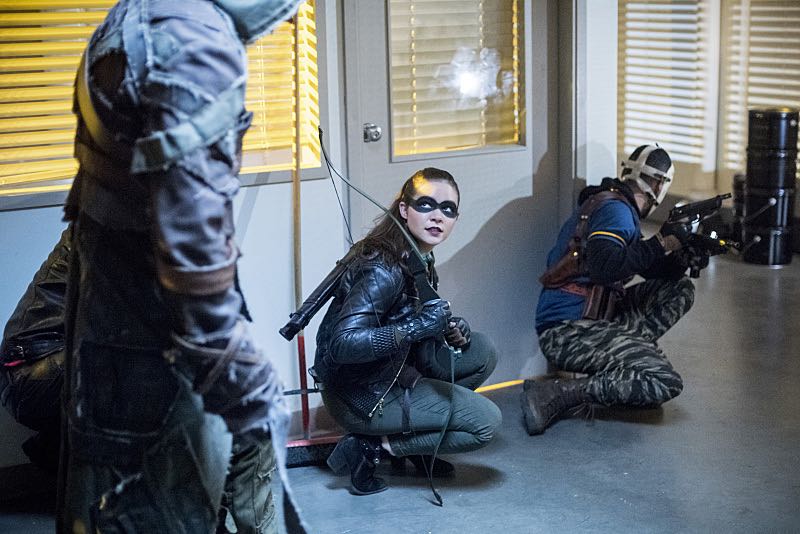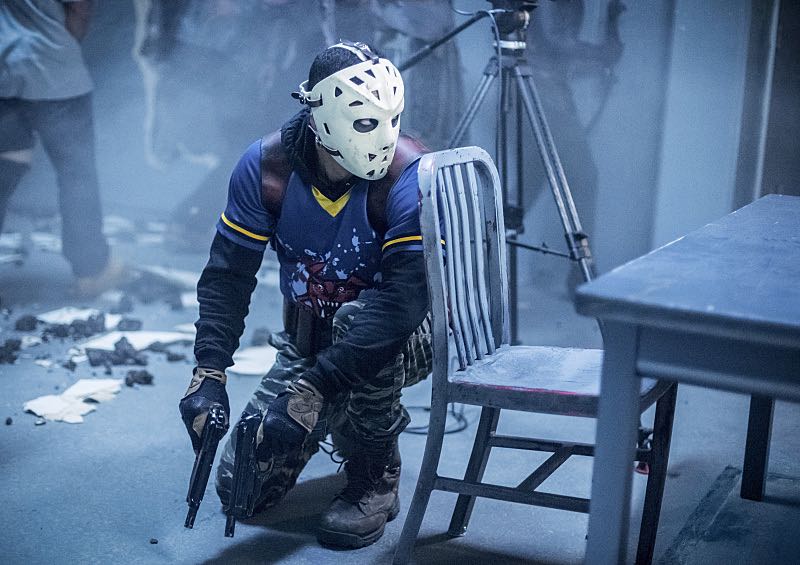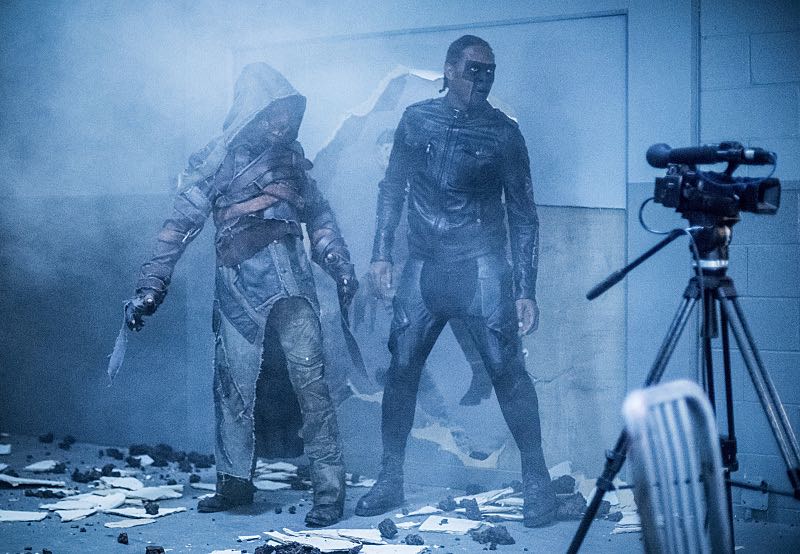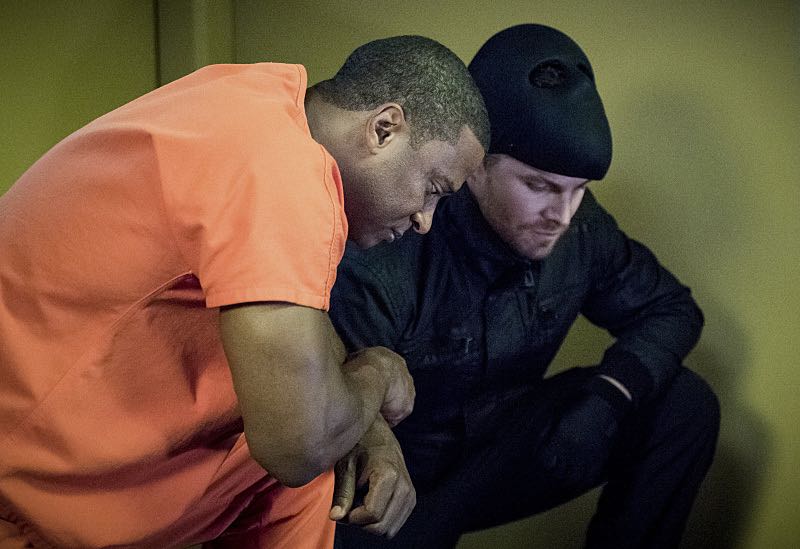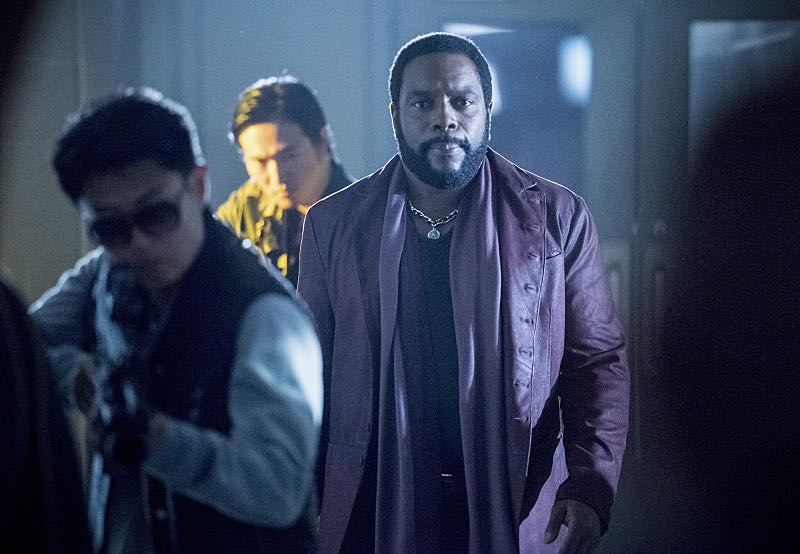 Yep, these are some great shots of Oliver's team in action, with Artemis, Wild Dog, Mr. Terrific and Ragman causing quite the ruckus to emancipate the wrongly imprisoned John Diggle!
And here's the official synopsis for tomorrow night's episode!
"Penance" — (8:00-9:00 p.m. ET) (TV-14, LV) (HDTV) OLIVER STEPS IN FOR DIGGLE —
Oliver (Stephen Amell) and Lyla (guest star Audrey Marie Anderson) team up on a secret mission for Diggle (David Ramsey). Felicity (Emily Bett Rickards) finds out and disapproves of the plan and opts to stay behind. When Tobias Church (guest star Chad L. Coleman) launches a deadly assault against the city, Felicity must decide if she wants to send the recruits out sans the Green Arrow.

Arrow stars Stephen Amell as the Green Arrow/Oliver Queen (1/2 of "Olicity"), David Ramsey as John Diggle, Willa Holland as Thea Queen, Paul Blackthorne as Quentin Lance, Emily Bett Rickards as Felicity Smoak (1/2 of "Olicity"), John Barrowman as Malcolm Merlyn, Prometheus as Prometheus, Rick Gonzales as Wild Dog, Echo Kellum as Michael Holt/ Mr. Terrific, and Madison McLaughlin as Artemis/ Evelyn Sharp.