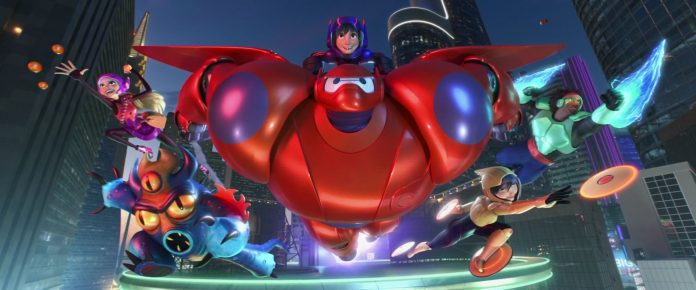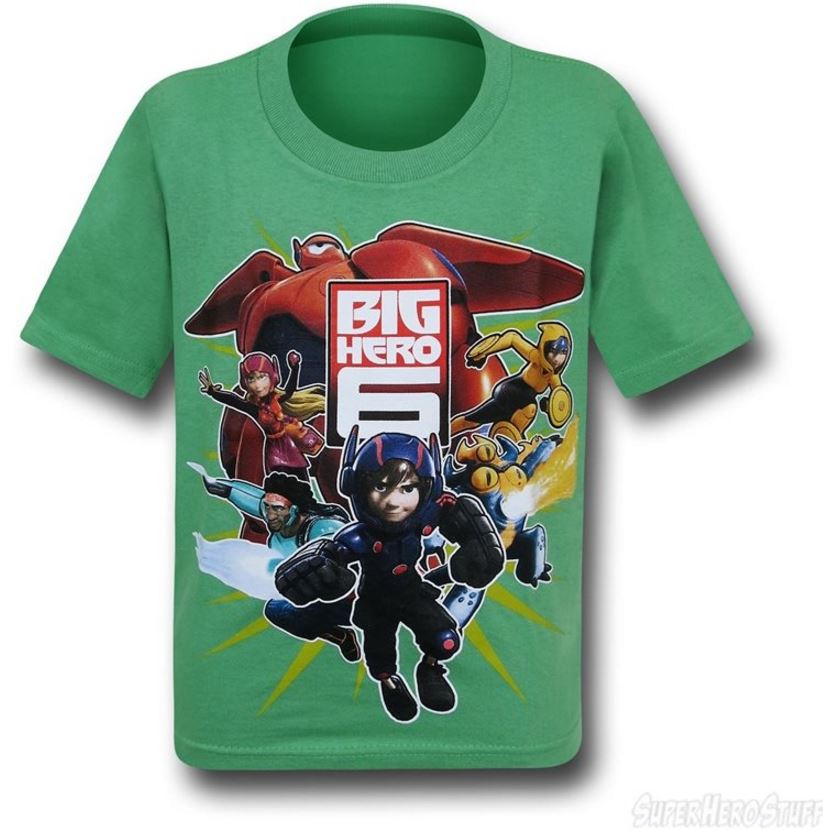 By the way, 2014's Big Hero Six? Disney's animated flick detailing the exploits of Hiro — and his imparted robot, Baymax — transforming his friends into superheroes in order to properly delve into the unseemly machinations responsible for his brother's apparent demise? Well, it's getting an animated series in 2017 thanks to the folks at Disney XD. YAY!
Look, the picture preformed famously at the box office, considering its $650-million haul, but that's not the only reason for a recurring series; the film had its fill of touching moments, expressive characters, and hyper-velocity action during equally speedy quipping. It made me cry…three times, I think.
A boost to the forthcoming series is its formidable cast. Via press release, Disney XD confirmed the return of Maya Rudolph as Aunt Cass, with Jamie Chung as speed genius Go Go. Alan Tudyk is tech guru Alistair Krei; Scott Adsit is the huggable, easily trapped between tight spaces Baymax; Ryan Potter is tech genius Hiro; Genesis Rodriguez is scientist Honey Lemon; David Shaughnessy isthe butler Heathcliff; and Marvel Comics legend Stan Lee is Fred's dad.
The series will welcome newcomers Khary Payton (The Walking Dead) as Wasabi and Brooks Wheelan (Saturday Night Live) as fanboy Fred. They're replacing Damon Wayans Jr. and T.J. Miller who played those roles previously.
Curious about the plot? Well, the press release included the official synopsis.
"The series picks up immediately following the events of the feature film and continues the adventures and friendship of 14-year-old tech genius Hiro and his compassionate, cutting-edge robot Baymax. Along with their friends Wasabi, Honey Lemon, Go Go and Fred, they form the legendary superhero team Big Hero 6 and embark on high-tech adventures as they protect their city from an array of scientifically enhanced villains. In his normal day-to-day life, Hiro faces daunting academic challenges and social trials as the new prodigy at San Fransokyo Institute of Technology."
We'll keep you updated when the actual date and time hits the interweb-waves.
So, are you excited for the series? We are VERY excited. Some might say super-excited.