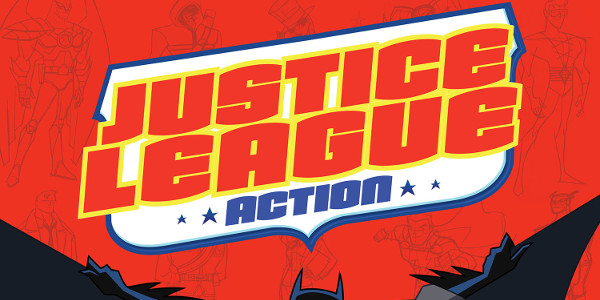 Remember when we told you all about the forthcoming DC Animated series, Justice League Action? No? Well, we told you about it, and here's the link confirming said telling. Initially, information regarding the latest, animated iteration of the Justice League was scant; we had no idea when it was airing, and we really had no idea just who the hell would be featured in Cartoon Network's forthcoming DC superhero series. Well, we still have no idea when it's airing, but we know who's showing up and/or filling out the Justice League roster.
Thanks to our friends at Batpedia, who attended the Kre8tif Conference in Malaysia, we now have our Justice League roster, and the identity of those whose actions run contrary to the Justice League's mission statement. Check out this especially informative Batpedia Twitter post below!
Imagen de baja calidad del diseño de los personajes de Justice League Action. pic.twitter.com/1cRdKhMQio

— Batpedia (@Batpedia) June 5, 2016
Looks like we have Batman, Superman, Wonder Woman, Harley Quinn (sporting her original look) Mr. Terrific (YES!), Hawkman, Lobo, Joker, Doctor Fate, Blue Beetle, Swamp Thing, Firestorm, Big Barda, Doctor Light, Martian Manhunter (YES!), someone behind a light post I can't quite make out (the Question?)…and maybe a Blackhawk.
So, ready for Justice League Action? We are, and we're hoping it goes this way.
What do you think?