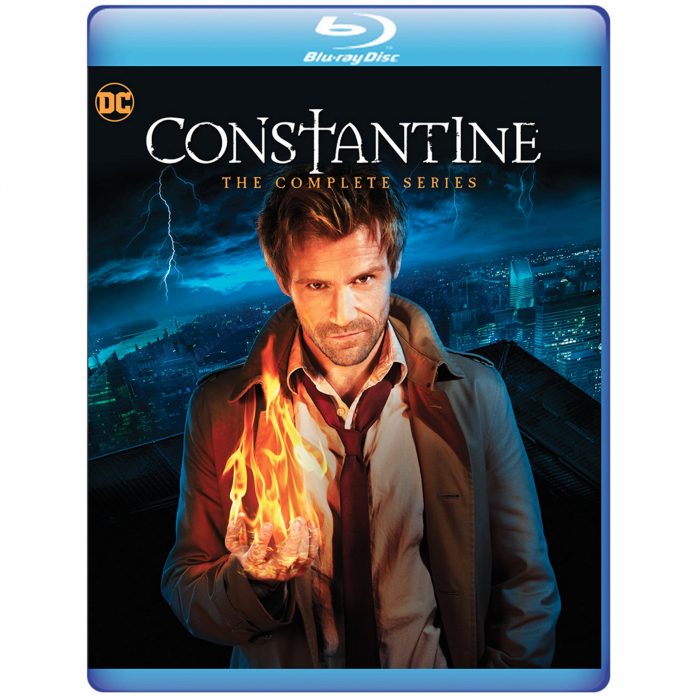 Fans of the tragically underappreciated series Constantine rejoice! The complete series will be coming to home video in October.
Based on the wildly popular DC character, seasoned demon hunter, and master of the occult John Constantine (Matt Ryan) is armed with a ferocious knowledge of the dark arts and a wickedly naughty wit. He fights the good fight – or at least he did. With his soul already damned to Hell, he's decided to abandon his campaign against evil … until a series of events thrusts him back into the fray.  Now, he'll do whatever it takes to protect the innocent. With the balance of good and evil on the line, Constantine will use his skills to travel the country, find the supernatural terrors that threaten our world and send them back to where they belong. After that, who knows … maybe there's hope for him and his soul after all.
HE'LL PUT A SPELL ON YOU
Matt Ryan stars as Constantine, a role he has since returned for Arrow and as the voice of the animated character in the upcoming Justice League Dark.
Says Ryan of Constantine:
Actors don't generally like to revisit their own filmed performances, but I really enjoyed watching the episodes myself because Constantine is such a bold, outright character – both to play and to watch.  He's this brilliant ball of wise-cracking, chain-smoking street magic – and it's so much fun exploring his fascinating, dark world of torment and mystery. I'm happy the fans will now have the opportunity to experience the series on Blu-ray, plus all the bonus features.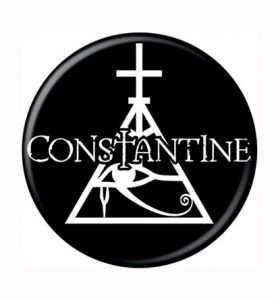 The cast features Angélica Celaya (Dallas) as Zed, Charles Halford (Agents of S.H.I.E.L.D.) as Chas and Harold Perrineau (Blade: The Series) as Manny.
Guest appearances include Jeremy Davies (Justified), Lucy Griffiths (Preacher), David A. Gregory (One Life To Live), Michael James Shaw (Roots, Limitless), Claire van der Boom (Hawaii Five-0), Skyler Day (Parenthood), Mark Margolis (Breaking Bad), Charles Parnell (The Last Ship), Michael McGrady (Ray Donovan), Joelle Carter (Justified) and Max Charles (The Strain).
Constantine: The Complete Series comes to Blu-ray™ and DVD on October 4, 2016 via WBshop.com, Amazon and popular online retailers.