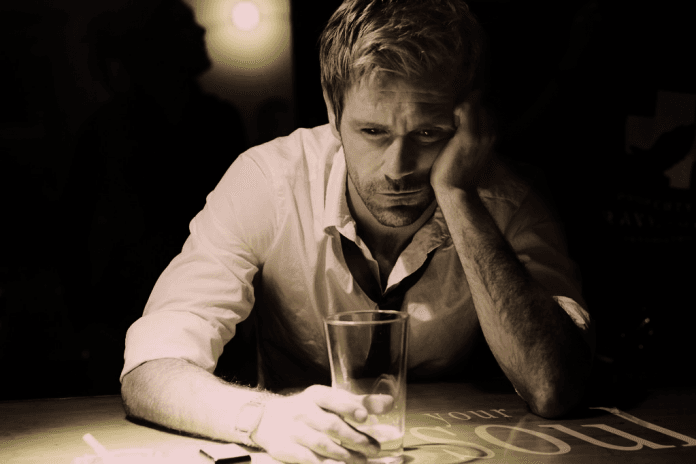 Constantine Producer, David S. Goyer, Laments Constantine Cancellation, Celebrates Constantine Cameo
David Goyer, producer for the tragically short-lived TV series, Constantine, spoke with Variety during a press junket for another show he created, Starz's Da Vinci's Demons, relaying his feelings on Constantine's unfortunate demise. "I loved 'Constantine,'" Goyer said. "In retrospect, I don't think it should have been on NBC. I think it was the wrong channel and I'm sure they probably agree with that as well."
Despite rabid fan protest, which included a massive online campaign to save Constantine from cancellation, NBC announced in May that Constantine wouldn't be renewed for a second season. On that day, we here at The Source adorned ourselves in tan trench coats, clean, white dress shirts, and bright red ties worn slightly askew. We formed a circle, mumbled the unintelligible incantations of dark, chthonic deities and demanded Constantine's return. Well, at the expense of our souls, we got what we wanted. Sort of.
The mildly cantankerous master of the occult returns to TV on November 4th, playing a pivotal role in the hit CW show, Arrow. Constantine's entry into the Arrow-verse is directly related to the resurrection of Sarah Lance, the show's very first Black Canary, who met an unfortunate end at the hands of Thea Queen (under heavy influence of potent, mind altering substances).
Is the Constantine producer (and Batman V Superman: Dawn of Justice scribe) ready for the return of Matt Ryan's portrayal of John Constantine?  Goyer gushes, "I adore Matt and I think he is the definitive depiction of the character, and I think it is super cool that Greg (Berlanti) and Andrew (Kreisberg) brought him into that show."
Yes! John Constantine is BACK! Are you as excited as we are for John's return? How long until he's drawn into a CW-inspired love triangle? And…will they let him smoke? Hit us with your thoughts, feelings, dreams and reservations below!