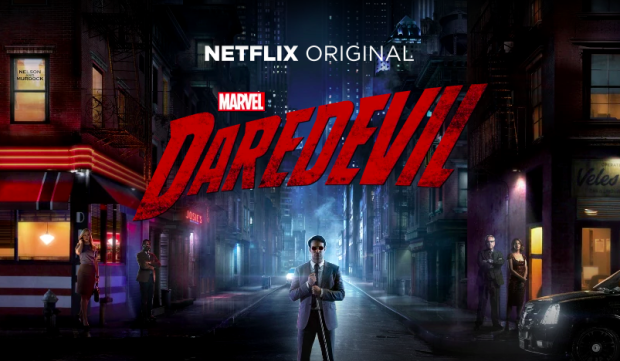 Netflix has always been available any time, but how about anywhere? At first, no, but now? Yes! Netflix is now available globally (extending its service to over 130 counties around the world), and who better to carry the news than Netflix's favorite son, the suffering, conflicted catholic boy bereft of sight but endowed with additional super-senses! That's right, it's Daredevil, and he's here to spread the news! Check out the official video spot taken directly from Daredevil's Facebook page!
During today's global extension of the popular internet TV Network, Co-founder and Chief Executive Reed Hastings made the following announcement at CES 2016.
"Today you are witnessing the birth of a new global Internet TV network," said Hastings. "With this launch, consumers around the world — from Singapore to St. Petersburg, from San Francisco to Sao Paulo — will be able to enjoy TV shows and movies simultaneously — no more waiting. With the help of the Internet, we are putting putting power in consumers' hands to watch whenever, wherever and on whatever device."
Sounds….liberating, doesn't it?
Daredevil will actually be gracing the now globally available Netflix in the very near future. When? March! When in March? Well, sources are now saying the second season of Daredevil will debut on March 25th, ready to duke it out with DC's Batman V Superman! That's some pretty courageous scheduling, but Daredevil's more than up to the task. You saw the first season, right? Yeah, Batman V Superman better bring their A-Game.