Finally! Holy CRAP that took forever, although….I suppose we should be glad they released it at all. Initially, it was relegated exclusively to Netflix in order to magnify its already considerable subscription base. Thankfully, the Marvel/Netflix partnership decided that enough of us were driven to the streaming network, having released Daredevil Season 1 for digital purchase on other platforms, and recently sharing the Daredevil Season 1 Blu-ray release date. Yes, Daredevil Season 1 will finally be available on a more tangible, collectible medium.
According to Zavvi.com, October 3rd is when we can expect Daredevil Season 1 on Blu-Ray. What will the packaging look like? Glad you asked. Apparently, there are a few different versions available for pre-order (with artwork subject to change). OBSERVE!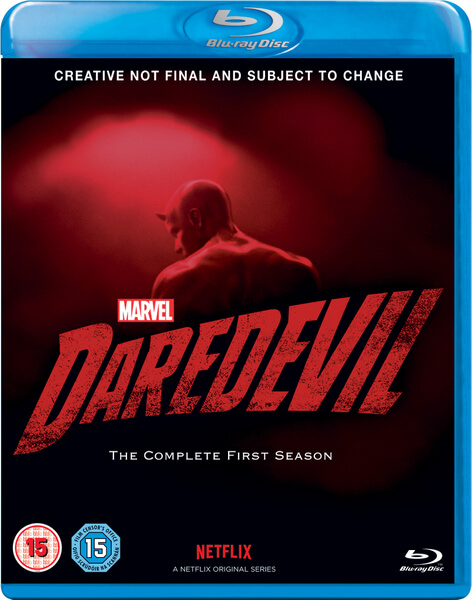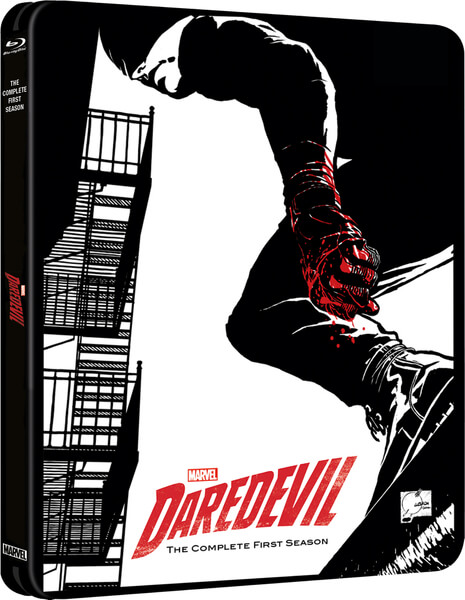 If you haven't seen Daredevil Season 1, you really need to. Charlie Cox gives an outstanding performance as blind attorney Mad Murdock, a budding "Man without Fear." This is the story before the horned vigilante Daredevil regularly patrolled the streets or beat thugs within an inch of their lives utilizing a billy club. Speaking of beating, the violence was intense and the fights splendorous in their brilliant choreography. Seriously, folks; Daredevil on Netlfix is the real deal.