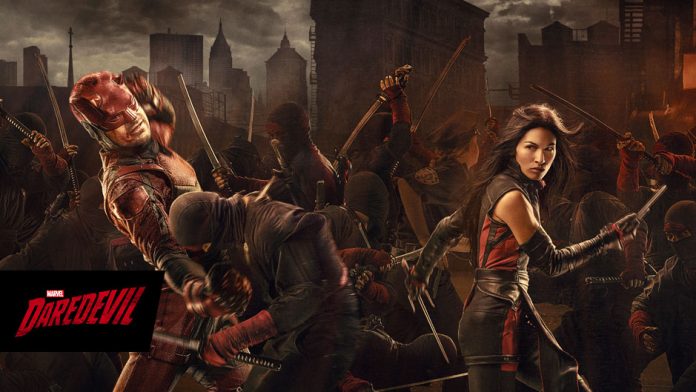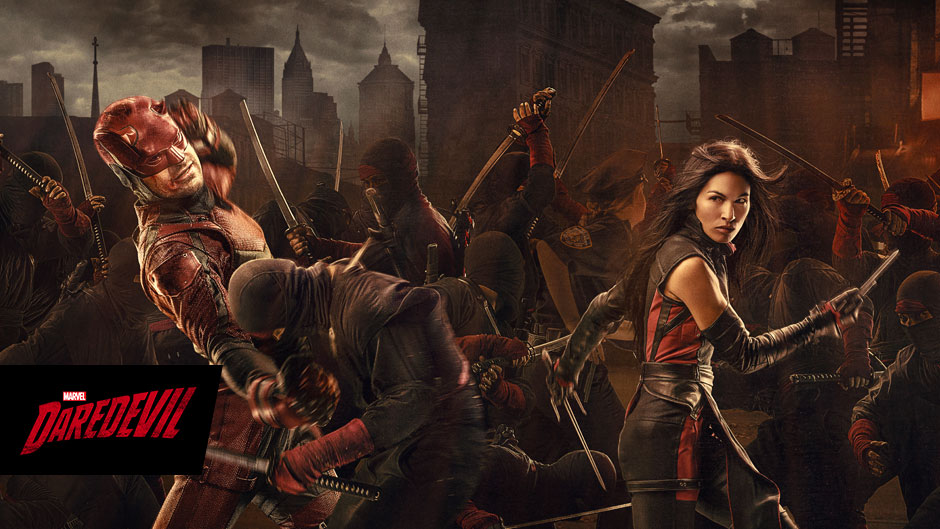 You're sensing a trend here, aren't you? The Marvel/Netflix information trend streaming from the veritable (but temporary) mecca of pop-culture goodness, the San Diego Comic-Con. From the Iron Fist trailer, the new Luke Cage trailer, to other future announcements we'll be sure to share, we're getting a lot of incredible Marvel news hitting comics, movie or television screens near you! Another bit of incredible data relates to Netlfix/Marvel darling, Daredevil. According to Marvel CCO Joe Quesada, Daredevil Season 3 is happening, and as an offering of further proof, Marvel released the following teaser video. LOOK DOWN! PRESS PLAY!
Next stop: Hell's Kitchen. Daredevil Season 3 is coming soon. #Daredevilhttps://t.co/tkWwJNBLJy

— Daredevil (@Daredevil) July 22, 2016
So, looks like we have a subway sign directing idling passengers to Hell's Kitchen. And then, sounds of a very one-sided fight and a few errant streams of blood splattering against the sign. Upon closer inspection, one will notice the letters "DD" shaped by all that icky, recently splattered, aesthetically conscious blood. Very, very clever, Marvel people.
With no release date given, and Marvel/Netflix attempting to stick with 2 shows a year, Daredevil Season 3 might not happen until 2018. That's a relatively considerable amount of time to wait, but…Marvel's Defenders hits in 2017, so we'll see "The Devil of Hell's Kitchen" wipe the gritty brick with obstinate criminals alongside Luke Cage, Iron Fist, and Jessica Jones.
So, excited for Daredevil Season 3? I already love it, and I haven't seen a single episode.