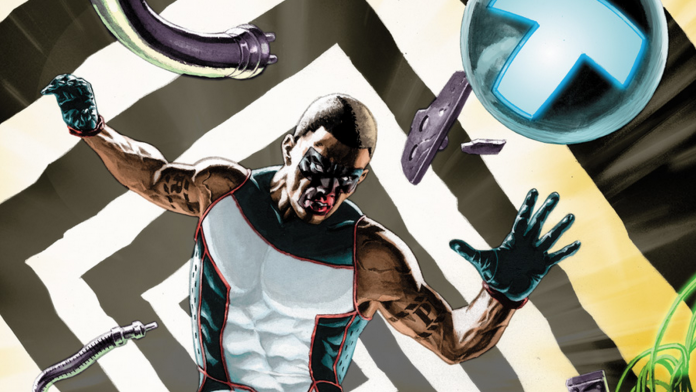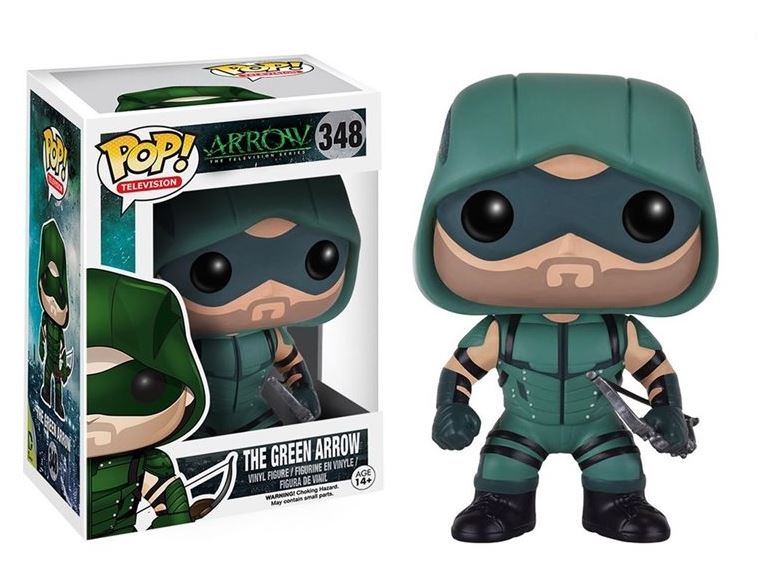 Arrow's Michael Holt, played by actor Echo Kellum, is a HUGE help. His super-intelligence was a necessary resource when Felicity ran PalmerTech, and his brilliant engineering acumen was especially helpful when tasked with assisting Felicity's crime-fighting endeavors (translation: Green Arrow tech support). Well, it looks like Michael will no longer serve on the periphery; he's joining Green Arrow's new team of extraordinary persons in Arrow Season 5. And not only will he be joining the team, Kellum confirmed he'll actually suit up as Mister Terrific, an anticipated evolution of the character based on DC Comics' 'third smartest man on Earth,' Michael Holt, aka Mister Terrific.
At San Diego Comic-Con, Kellum discussed Holt joining Oliver's mission in Arrow Season 5.
"You're going to see him fail and keep striving," Kellum explained. "There's something about Curtis that's very driven. I think you'll see some of the hurdles he'll have to pass. You'll see that his drive really pushes him through everything. Whether it was the Olympics or now getting into the field with Team Arrow, I think it's going to be a really fun journey."
Of course, with Felicity no longer CEO of PalmerTech, Eric Holt's role at PalmerTech is currently up in the air, a state further complicated by his new, superhero side-job.
"Curtis is in flux, professionally, right now. He loved his boss, he loved his CEO. He is loyal, he's still an active worker, I think Curtis still works there, but we haven't talked about it. I feel like it might be a solidarity thing, like, if Felicity is gone, then I'm gone too. Maybe."
But the big question here is, will Eric Holt finally don the costume and take on the mantle of Mister Terrific? In the comics, Eric Holt was a brilliant polymath with master's degrees in, well, almost everything (hence the polymath designation). He also trained his body to peak physical condition and mastered countless fighting styles. And yes, he created his own crime-fighting tech, specifically his T-Spheres which served countless functions including (but not limited to):
1. The projection of holographic images.
2. The creation of laser grids.
3. The ability to serve as cameras.
4. The ability to link with outside data networks.
5. Heck, these little "T"-bearing orbs allowed him to fly by bearing his weight!
6. OH! The ability to discharge powerful bolts of energy!
So, will he suit up??
"The mask is happening this year," Kellum declared. "You can definitely expect it in the first nine."
And there you have it. Excited to see Mister Terrific in costume?