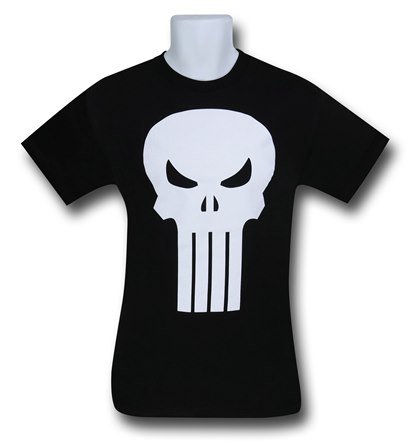 Well, we know The Punisher Netflix series is on the way, but we're a little surprised at how quickly production is proceeding. Even though Iron Fist and Defenders are already slated for a 2017 release, it appears The Punisher might be the third Netflix series to debut that year since they're obviously in the midst of filming! Our good friends at Just Jared snapped a few pictures of a bearded Jon Bernthal on the set of The Punisher; his bearded look is very reminiscent of his equally bearded appearance in writer Greg Rucka's Punisher run. Anyway, check out the image below, which features a link to even more images (which we can't show for reasons of legality or some suchness).
Jon Bernthal just started work on #ThePunisher for Netflix! See the first set photos: https://t.co/l5Q5y8Hbxq pic.twitter.com/gLc3ISPuFd

— JustJared.com (@JustJared) October 3, 2016
When we left The Punisher, he supported allies (Daredevil and Elektra) by surgically removing a few enemy combatants (Ninja) via sniper-fire from the lofty theater of conflict (building top in Hell's Kitchen). Then…he was in the wind.
So, with filming already beginning for the Netflix/Marvel Punisher series, it seems, as previously mentioned, that would lead to an unprecedented number of Marvel series; the network usually sticks with 2 shows per year. Hopefully, this will be the new norm.