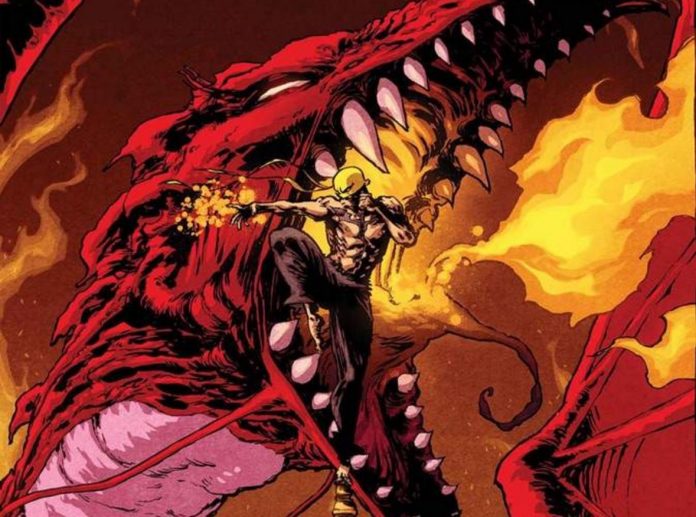 With the release of many behind-the-scenes images of actor Finn Jones as a more slovenly dressed Iron Fist, and the first trailer from San Diego Comic-Con, we knew the next Marvel/Netflix offering was headed towards completion and nearing its intended release date of….sometime in 2017. Well, thanks to the following little teaser video courtesy of Marvel and Netflix, we now have the official Iron Fist premiere date. Wait for it…..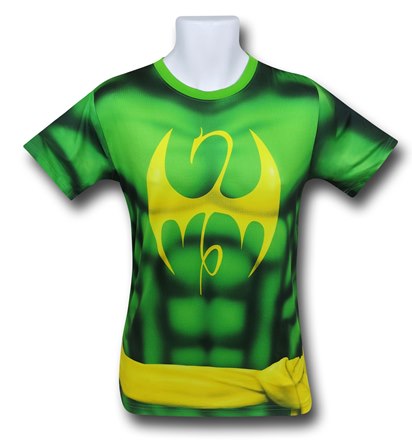 What's with the smoke-shaped dragon? It's symbolic of the dragon Shou-Lao, a mystical creature who every potential Iron Fist must handily defeat in order to gain the power of, yes, the Iron Fist. Basically, they have to punch the poor creature through its molten heart. Poor, poor Shou-Lao, dying over and over again to create magically empowered wielders of unstoppable super-karate.
And that image I mentioned? It appears Danny Rand beat the living hell out of at least a dozen currently laid out adversaries, and is about to employ the same ass-kicking technique to the one who thought waiting might improve his chances. This strategy was grossly ineffective.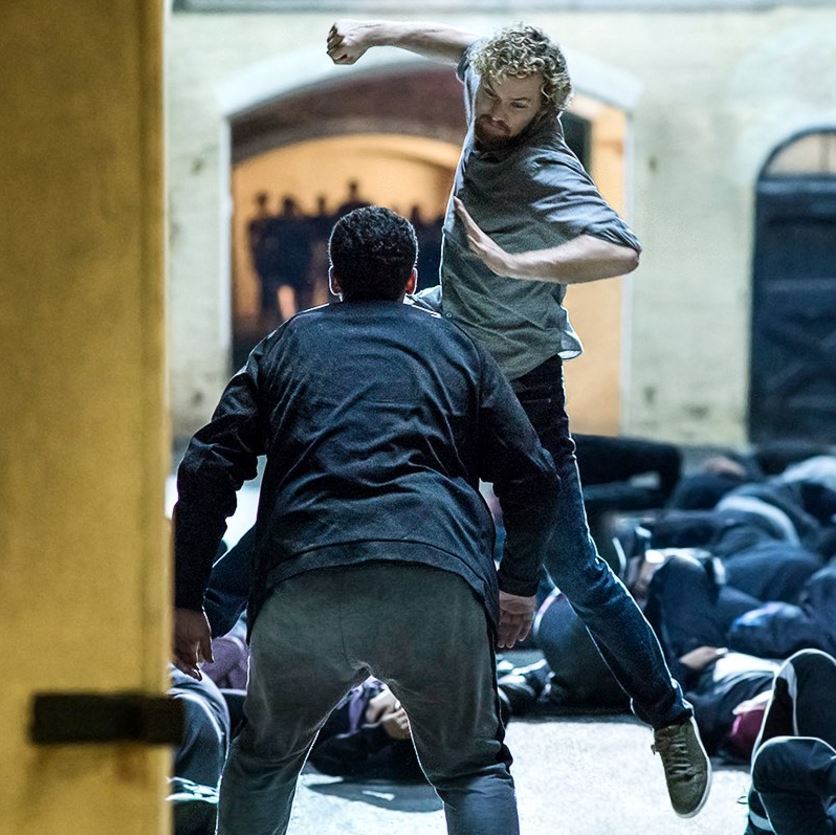 Iron Fist debuts March 17th, 2017 on Netflix, starring Finn Jones as Iron Fist/Danny Rand, Jessica Henwick as Colleen Wing, Lewis Tan as Zhou Cheng, Craig Geraghty as Ringmaster, and Simone Missick as Misty Knight.