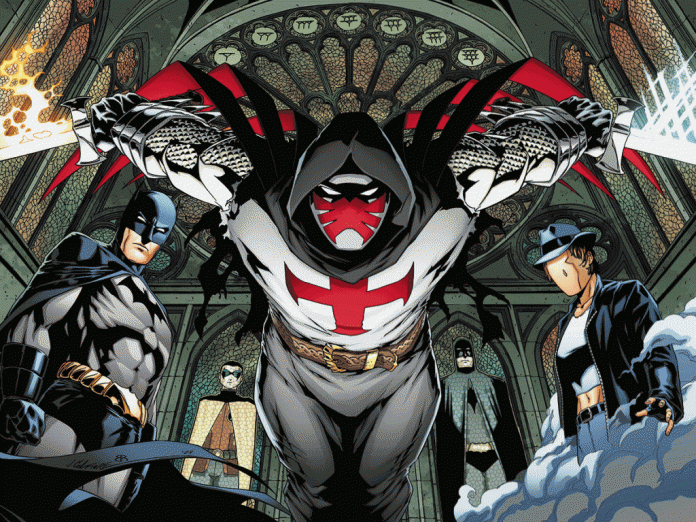 Check it out! It's our very first look at Azrael on the set of Gotham! AHH! Wait…WHAT THE F***!???  Gotham's shocking mid-season finale left us reeling with the [SPOILER ALERT!!] apparent death of Theo Galavan. Well…I used the word "apparent" for a reason, since he's [SPOILER ALERT DEUX!] "apparently" back and in the armored guise of ….AZRAEL! Gotham Producer John Stephen mentioned back in November that Azrael, along with the Order of Saint Dumas, would play a larger role in Gotham, so…here's your proof, you heretical non-believers! Now, let's check out those images courtesy of our friends at Daily Mail!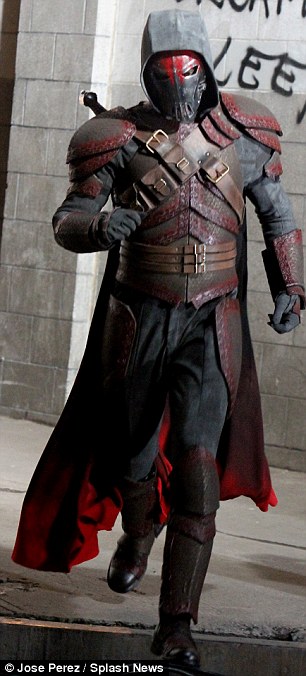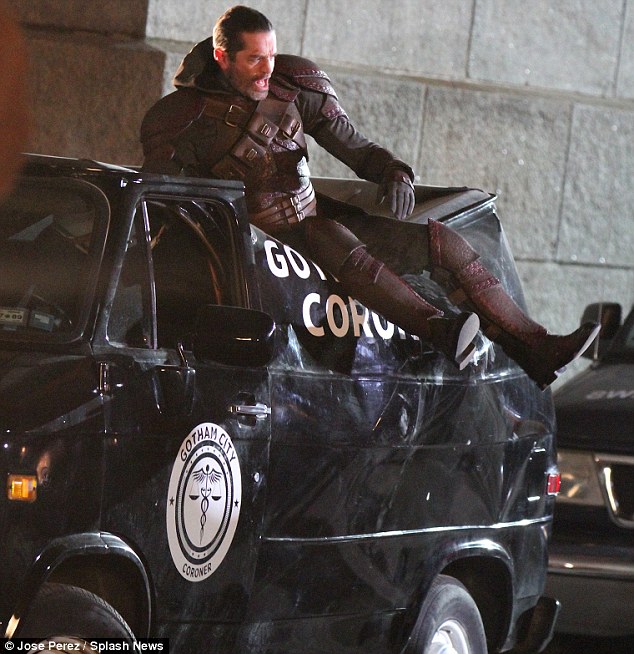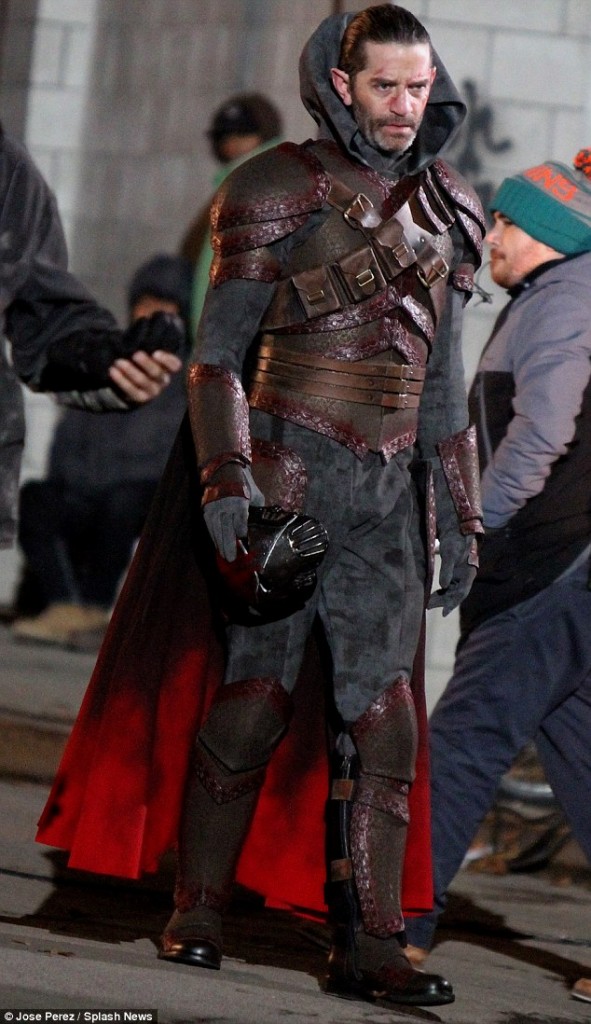 Now you're wondering: just what the hell is an Azrael? Oh, and you're also wondering: just what the hell is the Order of St. Dumas?? The DC Wikia Database explains these entities thusly:
"Azrael is a legacy of religious crusaders and vigilantes passed down since medieval times. They are agents of the Order of St. Dumas, an extremist Christian cult that brainwashes soldiers into trained assassins."
One such Azrael, Jean-Paul Valley, would become Batman's apprentice, and later his replacement after Batman's back-breaking defeat during the now-classic "Knightfall" storyline. Yup.
Ready to see Azrael take on the likes of Gotham's burgeoning population of color-themed, especially expressive super-villains?? Gordon could sure as hell use the help.
Gotham returns to Fox on Monday, February 29th at 8 PM EST!
And check out our AWESOME Gotham/Batman merchandise that you can wear/adorn yourself with several times before February 29th!