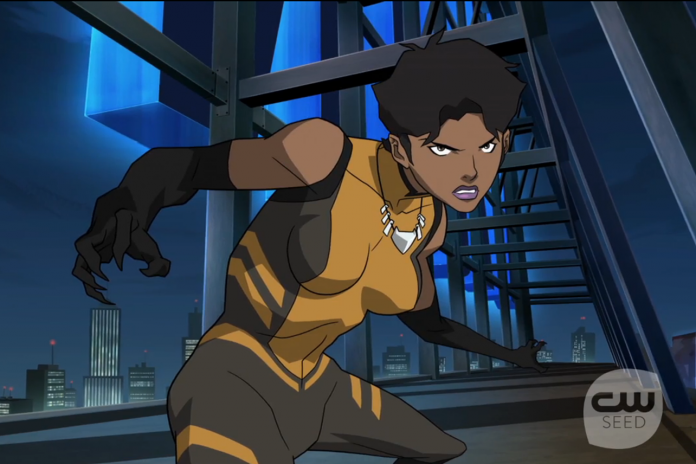 Vixen will be making her live-action debut during this season's 15th episode of Arrow, and who better to play the animal-powered super-heroine than Megalyn Echikunwoke, the actress currently voicing Vixen's animated iteration on CW Seed! That's right, Vixen is coming to Star City, and Arrow executive producer Marc Guggenheim couldn't be more excited. How excited? Well, let's shake the man and see what he has to say!
"We're not only thrilled to be further expanding our DC television universe by bringing in the live-action incarnation of the CW Seed hit, Vixen, we're immensely excited that Megalyn will be revisiting her role as Mari McCabe!"
And Guggenheim isn't the only excited party. Arrow star Steven Amell is equally enthused, taking to Twitter and welcoming Megalyn to the show. Check out Amell's generous tweet below!
#Vixen is coming. Please welcome @Megalyn to the show. pic.twitter.com/2cQYvEh4XX

— Stephen Amell (@amellywood) January 21, 2016
Who's Vixen? She's the inheritor of an ancient, African totem-necklace granting her the ability to dip into a well of sub-dimensional energy called the Morphogenetic Field. The Morphogenetic Field is an infinite wellspring holding the life energy of every biological entity (including animals) that ever existed. From this reservoir of creation, Vixen can draw on the powers and abilities of any and all animals, an ability instigated by the conductive properties of said totem-necklace. Of course, in the comics, it turned out she didn't really need the necklace, so maybe she'll be sans necklace in her live-action translation. Maybe.
Vixen! YAY!