Here it is, in all its glory! It's the first official look at The Defenders assembled, and this image of the New York-based, Netflix/Marvel super-group comes to us courtesy of Entertainment Weekly!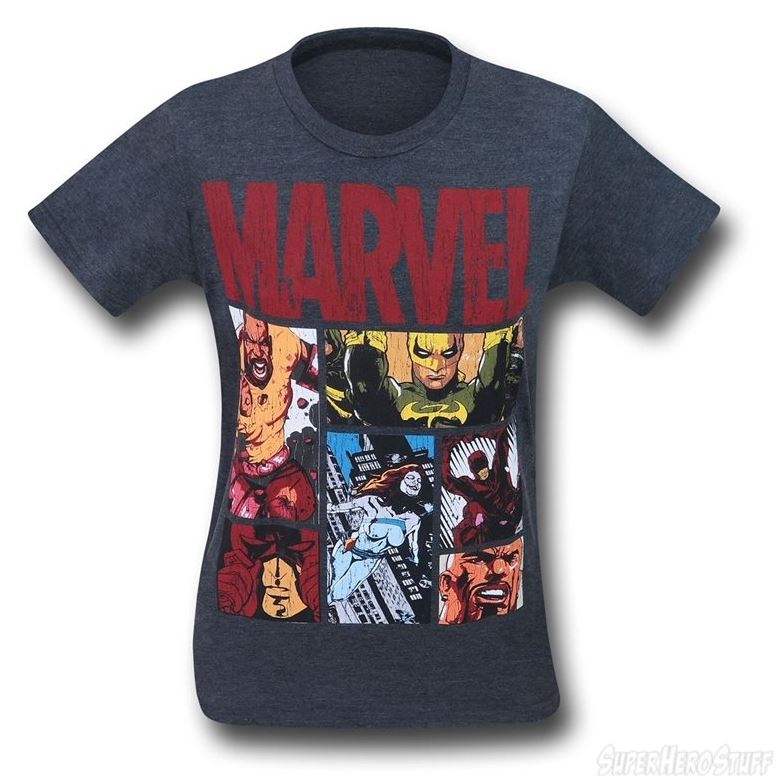 Yep, it's Daredevil/Matt Murdock (Charlie Cox), Iron Fist (Finn Jones), Luke Cage (Mike Colter), and Jessica Jones (Krysten Ritter) annexing a New York Cab for their currently undisclosed superhero HQ. OBSERVE!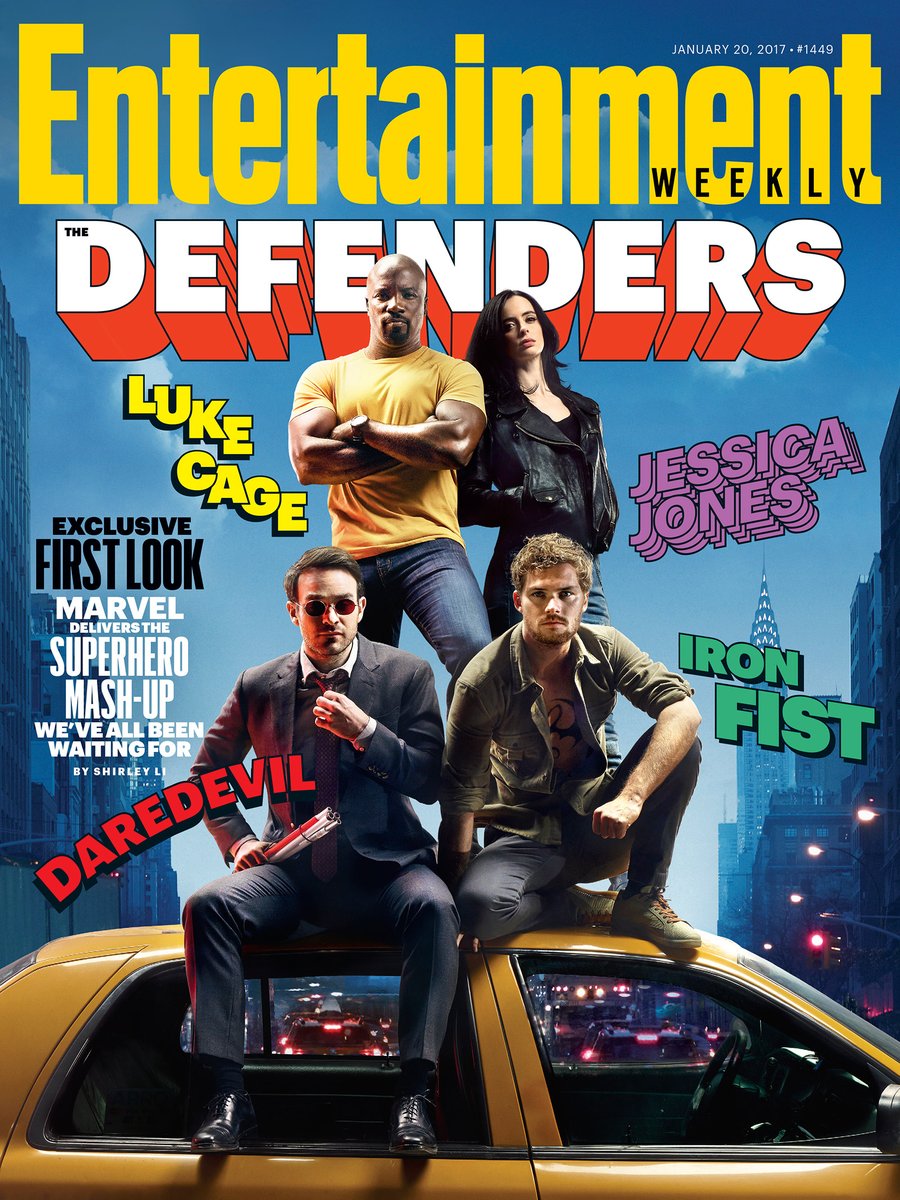 Besides the image, EW also provided an exclusive "First-look" video featuring interviews with each Defender, and behind-the-scenes goings on. OBSERVE!
Amidst The Defenders info contained in said "ish," the reasoning behind their assemblage is hinted at, and apparently contentious and mostly unwanted — even by season's end.
"The Defenders didn't have a 'D' on their belt buckles and a Defenders Tower," says Marvel's head of TV Jeph Loeb. "We agreed from the very beginning that these folks could at the very end go, 'I never want to see your face again.'"
If you'll excuse me, I need to this finish this article with the utmost haste and snag myself a copy of this veritable Defenders bible.
The Defenders debuts on Netflix in 2017, starring Charlie Cox as Daredevil, Krysten Ritter as Jessica Jones, Finn Jones as Iron Fist, Mike Colter as Luke Cage, Rosario Dawson as Claire Temple, Deborah Ann Woll as Karen Page, Simone Missick as the absolutely stunning in EVERY WAY Misty Knight, Elodie Yung as Elektra, Scott Glenn as the returning, cantankerous Stick, Elden Henson as Foggy Nelson, and Sigourney Weaver as….the villain.