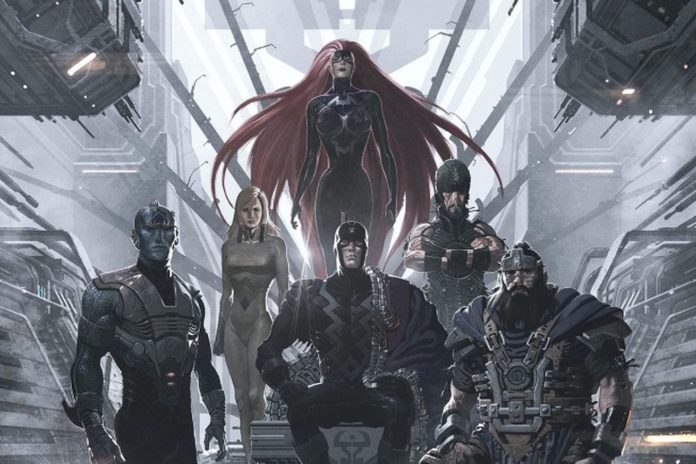 Here it is, our very first, very official look at The Inhumans Royal Family courtesy of Entertainment Weekly. What, you're not aware of The Inhumans television series hitting ABC in the fall, but debuting its first two episodes in IMAX theaters starting September 1st? Well, you are now, and the Inhumans series still very much is.
After the teaser poster was streamed directly from Attilan (this thing right…HERE)…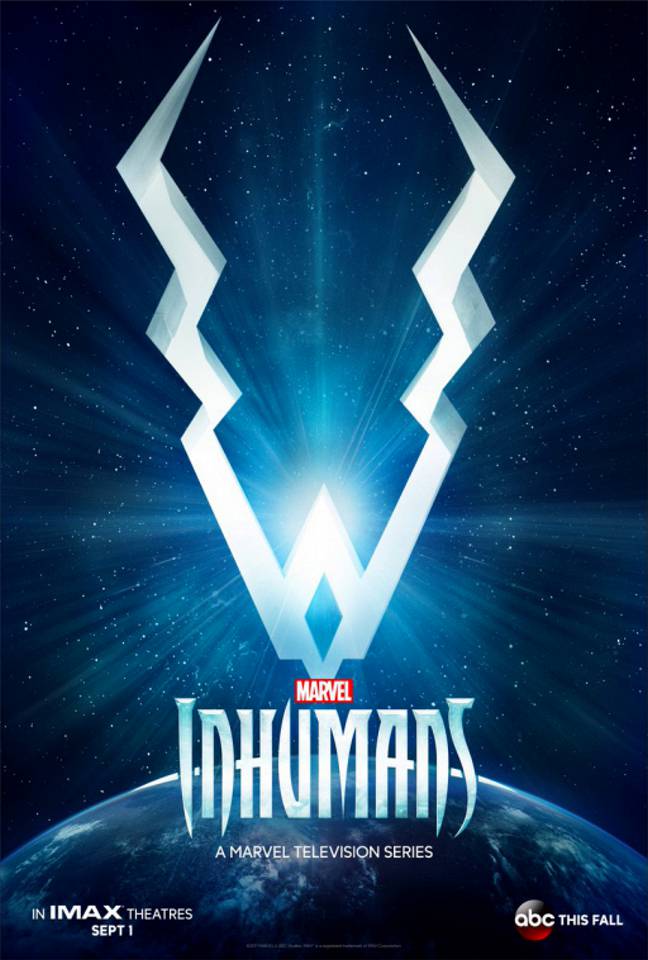 …we were sure something else was coming, considering EW was about to wrangle showrunner Scott Buck, rope him to a chair and force the tiniest bit of terrigenesis on parts of his brain that withheld vital information. But we didn't expect THIS: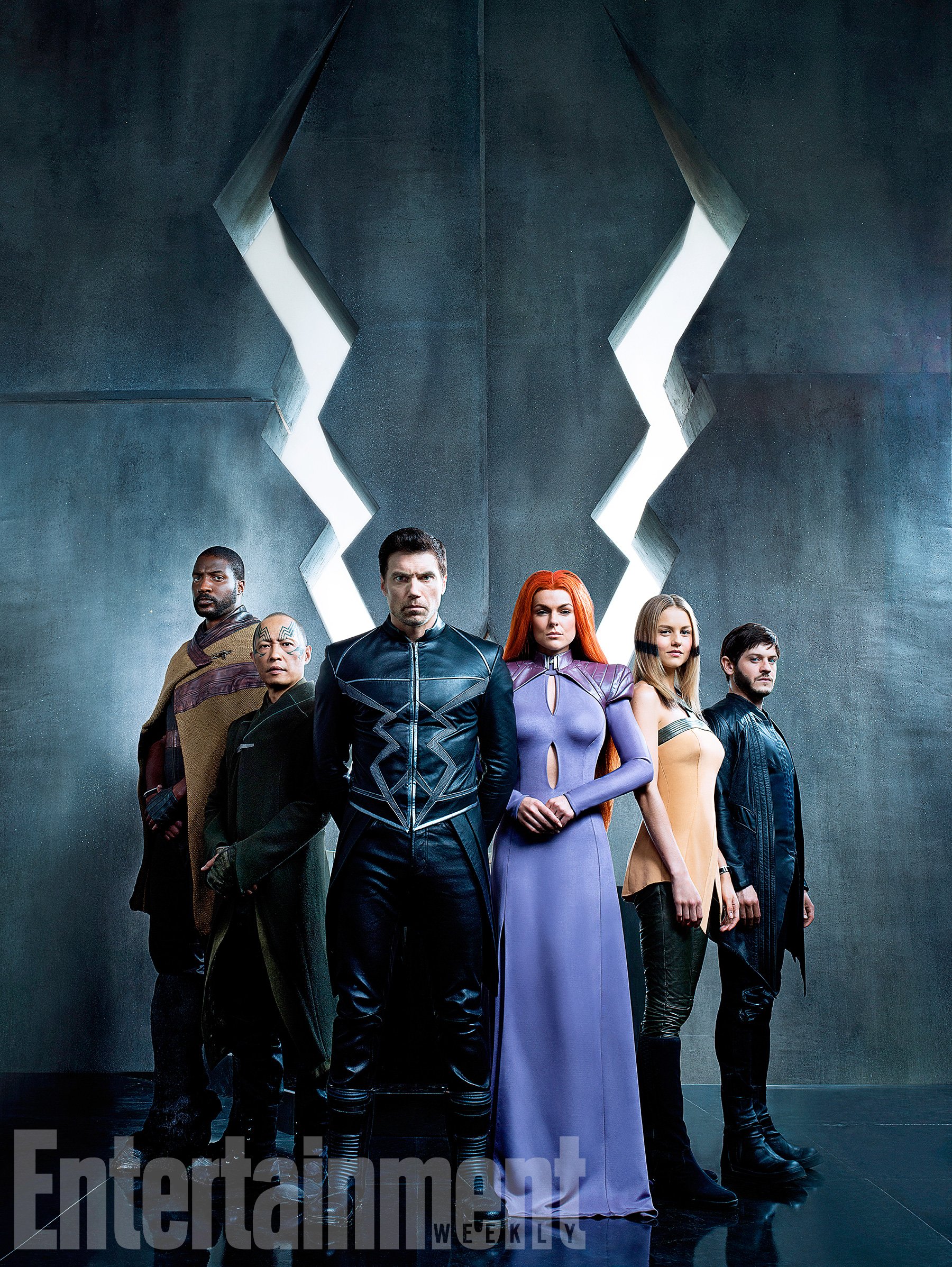 Yes, that's our very first look at The Inhumans Royal family.
ROLL CALL!
From left to right, it's Eme Ikwuakor as Gorgon, Ken Leung as Karnak, Anson Mount as Black Bolt, Serinda Swan as Medusa, Isabelle Cornish as Crystal, and Iwan Rheon as Maximus.
Here's what we know so far:
The first two episodes will debut in IMAX theaters for two weeks starting September 1st. Season One will continue on ABC, kicking off an eight-episode run on September 26th.
The very beginning will take place on Attilan, so we could very well be visiting The Inhumans' moon-based home before they arrive on Earth and upset everyone.
We also know The Inhumans series will be part of the Marvel Cinematic Universe. Yep, all the Inhumans' familial and political backstabbing will occur in the same universe where The Avengers hunkered down for a serious shawarma recharge after the Battle of New York.
Although there are Inhumans in ABC's Agents of SHIELD, The Inhumans is NOT a spinoff. This means they have no idea who Daisy "Quake" Johnson is, nor do they care.
Official series plot synopsis? Step right this way…
The Inhumans, a race of superhumans with diverse and singularly unique powers, were first introduced in Marvel Comics by Stan Lee and Jack Kirby in 1965. Since that time, they have grown in prominence and become some of the most popular and iconic characters in the Marvel Universe. "Marvel's The Inhumans" will explore the never-before-told epic adventure of Black Bolt and the royal family.