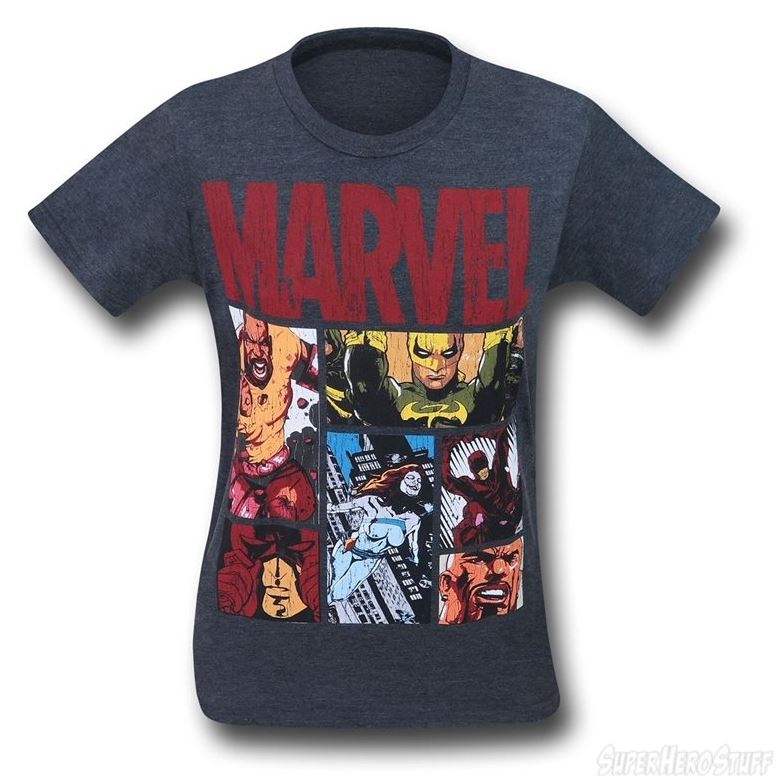 Here it is! It's the very first, full-length DEFENDERS trailer! We're been receiving subtle teases at extremely short run-times regarding the August-debuting Netflix series uniting the four previously disparate heroes — Daredevil, Jessica Jones, Luke Cage, and Iron Fist — with nary an extended preview in sight, until now. Honestly, until, like, 10-minutes ago. So, look up, press play, and enjoy the very first, full-length DEFENDERS trailer!
Looks like Jessica is under suspicion for….something. Or, she totally hosed an ongoing investigation, which is why she's under scrutiny from Misty Knight, who is, apparently, back on the force. Thankfully, Matt Murdock is Jessica's attorney (unbeknownst to Jessica), so Ms. Jones should be free of her current legal entanglement is the relatively near future.
Oh, and then Luke Cage and Iron Fist meet for the very first time. It goes a little something like this: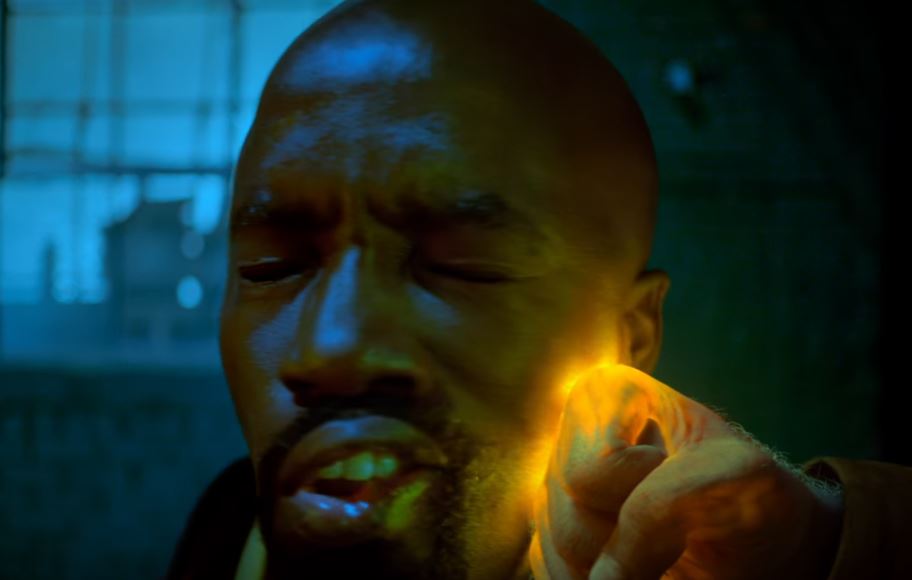 And then we see all four Defenders mixing it up. They're surprisingly fluid for a team who would never admit to being a team.
What's Alexandra (Sigourney Weaver) plotting? Something 'evil-ous', I bet.
Is that Stick's voice prompting The Defenders to assemble their excrement? Damn straight.
The Defenders debuts on August 18th, 2017, starring Charlie Cox as Daredevil, Krysten Ritter as Jessica Jones, Finn Jones as Iron Fist, Mike Colter as Luke Cage, Rosario Dawson as Claire Temple, Deborah Ann Woll as Karen Page, Simone Missick as the absolutely stunning in EVERY WAY Misty Knight, Elodie Yung as Elektra, Scott Glenn as the returning, cantankerous Stick, Elden Henson as Foggy Nelson, and Sigourney Weaver as….Alexandra.