Check out the New International Teaser Trailer for Jessica Jones!
Here is a sneak peek into the upcoming Netflix series: Jessica Jones. It is truly a teaser only lasting 50 seconds but there is a lot to take from the scene. Don't let the short timing get you down! First we have a typical bar scene, and before the jukebox even started playing I got that Joan Jett vibe… it's the boots. You see boots and you think Rock N' Roll. So anyway, "Bad Reputation" starts playing, she turns around to display the tremendous a$$ kicking those people just received, from her (we all know it was from her), and she walks over to the bar, slams that shot and done! BOOM! Now you are pretty stoked to see some female butt-whooping.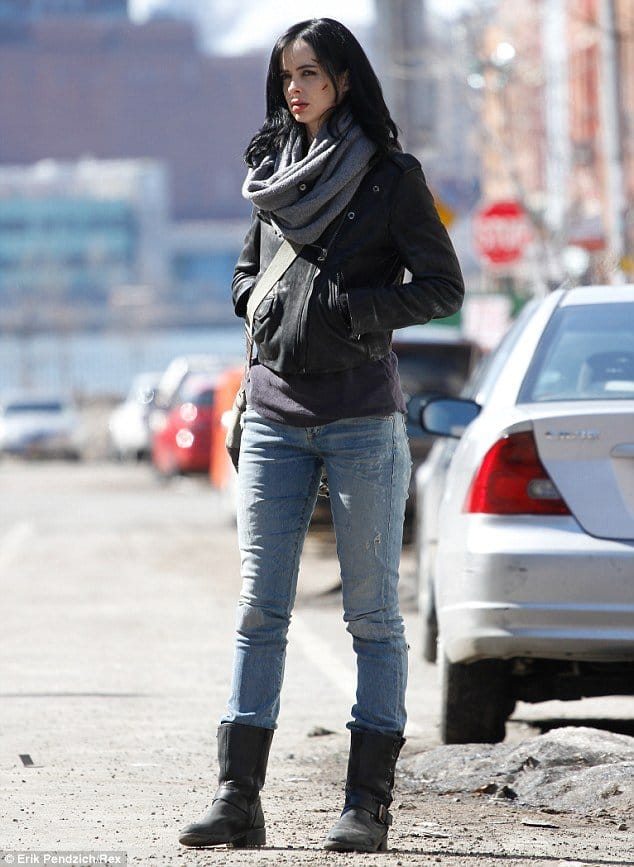 Jessica Jones is airing on Netflix on November 20, 2015 Starring Krysten Ritter.
The Netflix series Jessica Jones derives its source material from the comic book entitled Alias, written by Brian Michael Bendis with art by Michael Gaydos (and sublimely abstract covers provided by David Mack). Launching in 2001 and ending in 2008, the twenty-eight issue run of Alias focused on ex-superhero, Jessica Jones, and her struggle to maintain some semblance of self-respect after the traumatic loss of her super powers. Now a private investigator, Jessica Jones absorbs herself in cases involving missing persons, the memory-softening comfort of hard liquor and…lots of time spent in dark corners brooding in thick swatches of relentless introspection. And yep, that fuels the drinking.
Anyway, what do you think of this teaser? Are you excited to see more? What do you think of Krysten Ritter as the casting choice?