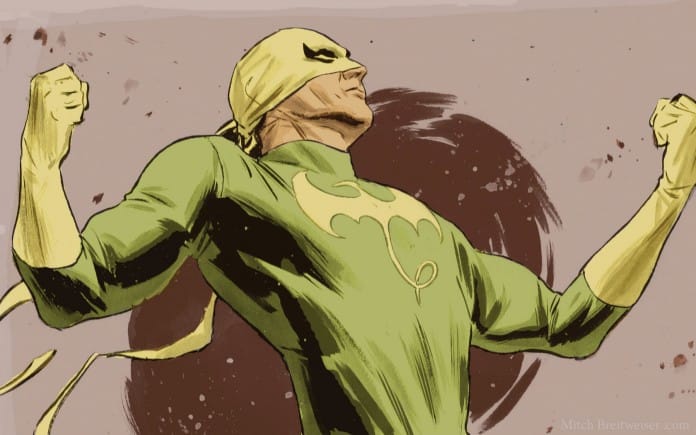 Jeph Loeb, one of the creative forces of both Marvel Comics and Marvel-Netflix, spoke with Comic Book Resources in a recent interview and was quizzed on the grounded nature of the Netflix television shows and the fate of Iron Fist! I say that because we already have 3 out of the 4 Defenders established – Daredevil, Jessica Jones, and Luke Cage – so where the heck is Iron Fist?
Jeph Loeb elaborated, "One of the things we wanted to be able to do was make sure that "Jessica" — which was a property that a lot of people did not know, and really, hats off to the people at Netflix who came up with the ad campaign, which is a sign that the world learned her name. Albert, you and I have actually talked about this before. Every time you start any property, whether it's in comics or in movies or in television or in animation, everyone's always looking for, "Tell us a little something about the next one, so we can get the jump on that story."
"There was a lot of speculation about what was going on with "Iron Fist," because [fans] hadn't heard anything about it, but there's never been any change at all. We knew exactly what we were doing at Marvel and at Netflix. Let's get "Jess" out there, everybody knows that "Luke Cage" is up and going. What I can say right now is, we're very excited about "Iron Fist," and the short answer is, yes there will be news." I guess he kind of beat around the bush one that one, but at least we know that all of the rumors that an Iron Fist show was canceled or reworked into a movie were bunk! We don't know about you guys but we are super excited!