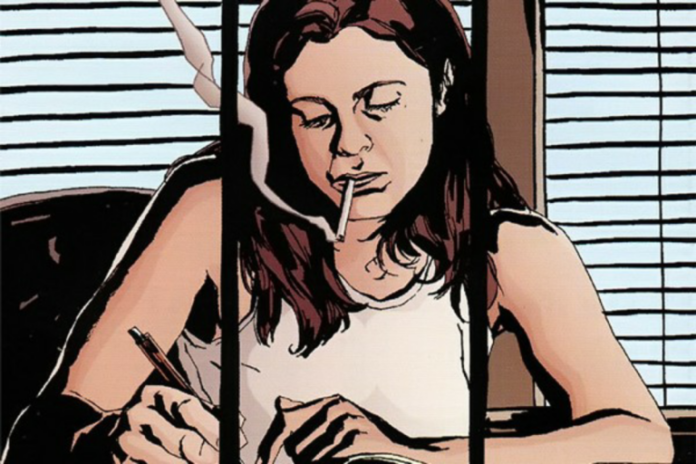 Jessica Jones has had a few run-ins with the law already. Between her debut in season one and The Defenders, Jones is pretty used to being in handcuffs. However, new images promoting season two depict our favorite street-level heroine in a more serious situation.
What Can We Look Forward To?
With the second season of Jessica Jones approaching, fans have already been treated to a kickass trailer and wild speculation. Unfortunately, the newly-released photos do little to answer our burning questions.
We already know that Jones will be experiencing hallucinations of Kilgrave. Showrunner Melissa Rosenberg explained that although Jones killed her tormentor, his presence still lingers in her mind. Poor Jess.
The bad times may not end though, with new pictures revealing Jessica in chains in what is clearly a prison. On the phone, Jones looks worried, and I'm assuming she's on with Trish, not Hogarth. Is this a flashback occurring immediately after she snapped Kilgrave's neck, or did she get in even bigger trouble?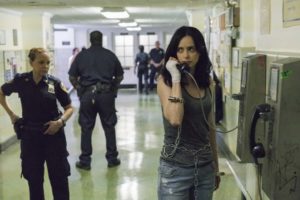 And why is Trish holding a gun? Is she possibly confronting her ex-beau Will Simpson?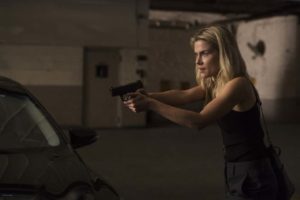 Not So Sunny in New York City
Also confirmed by Rosenberg — Jessica will be in a dark headspace in season two. After the events of season one and her experience with The Defenders, Jones will be dealing with what lies ahead and the previously implied tragedies of her past. Between that and seeing Kilgrave wherever she goes, it's no wonder Jess isn't doing too well.
At least Jones gets a new romance?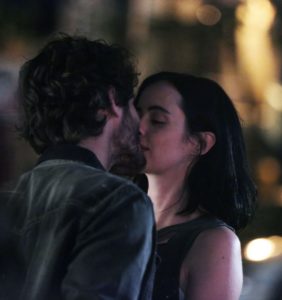 Looking at the Cup as Half Full
If you're wanting to see what kind of shenanigans Jess and the gang get into, make sure you set your alarms for March 8th. Call out of work and cancel plans with your mom, because all 13 episodes of the second season will be released that Thursday.