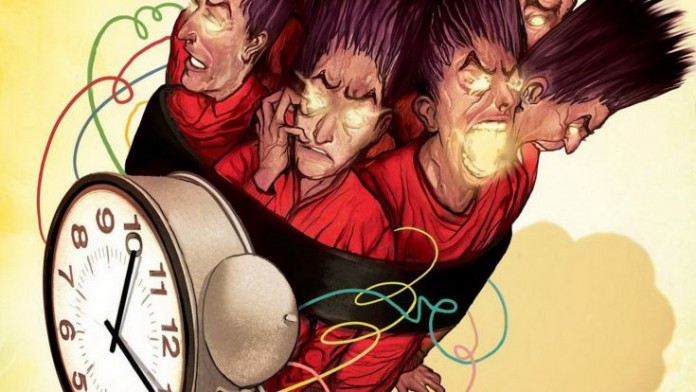 Wait, what? The Legion show is still happening? Another time-traveling show involving superheroes? Actually, I guess I should clarify that they are mutants and not superheroes and that they are, on occasion, autonomous things. This official release from Marvel names the actors, who they are playing, and a small synopsis of the character. Unfortunately, the person playing David (who is Professor X's son in the comics), Dan Stevens, was a fan favorite to play Danny Rand in the Iron Fist show. I guess this is a bit of an 'early bird gets the worm' scenario!
DAVID (Dan Stevens) – Diagnosed as schizophrenic at a young age, David is a haunted man, trying to find his way back to sanity, but he's getting tired and is about to give up when he meets the girl of his dreams.
LENNY (Aubrey Plaza) – David's friend, who despite a life of drugs and alcohol abuse, knows that any day now her life is gonna turn around, which gives Lenny the likeable energy of the impossible optimist despite her rough demeanor.
MELANIE (Jean Smart) – A nurturing, demanding therapist with a sharp mind and unconventional methods.
SYD (Rachel Keller) – Self-sufficient and street smart, Syd uses her sharp and prickly demeanor to protect her soft core, because even though it makes her a sucker and puts her at risk, she still believes in happily ever after
Within the context of the comics, David Charles Haller is a schizophrenic who has amazing and terrible powers. Each aspect of his fractured personality controls a power and sometimes he is a villain while sometimes he is an anti-hero. What version shall we see? According to the Wiki, "Legion will be getting his own live-action television series in 2016 on FX, with the show being produced by 20th Century Fox Television and Marvel Television. It was going to be set in the same universe as the X-Men film series, but FX President John Landgraf revealed that the series is set in a 'parallel universe' instead."