Remember that superhero-themed, DC comedy series being considered by NBC? The one dealing with an office full of insurance adjusters specializing in covering mere mortals (the drastically under-powered you and me) against damages caused by incredibly careless super-people? Well, its status has recently evolved from "considered" to "ordered." Yep, NBC just officially ordered Powerless, the comedy series (loosely) based on, and within, the DC Universe.
The series antagonist, Vanessa Hudgens (Grease Live), is described by the network as a "spunky young insurance adjuster specializing in regular-people coverage against damage caused by the crime-fighting superheroes." The series also co-stars Alan Tudyk, Danny Pudi, and Christina Kirk.
Here's a modest plot synopsis from the network-
"It's when [Hudgens' character] stands up to one of these larger-than-life figures (after an epic battle messes with her commute) that she accidentally becomes a cult 'hero' in her own right … even if it's just to her group of lovably quirky co-workers. Now, while she navigates her normal, everyday life against an explosive backdrop, Emily might just discover that being a hero doesn't always require superpowers."
Now, let's check out those new images from the forthcoming show!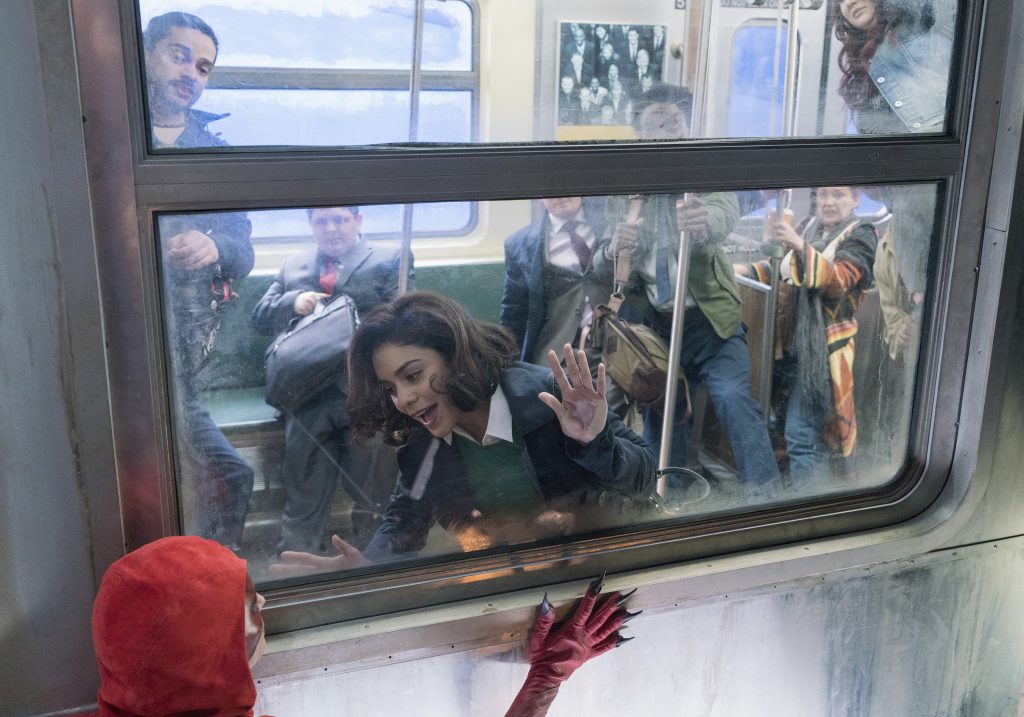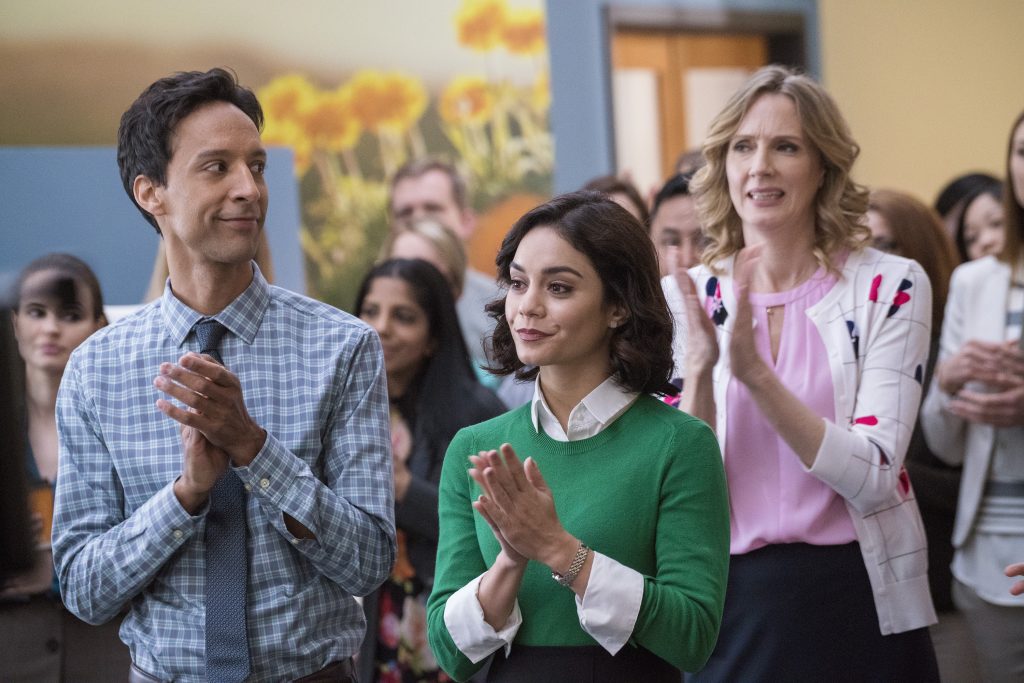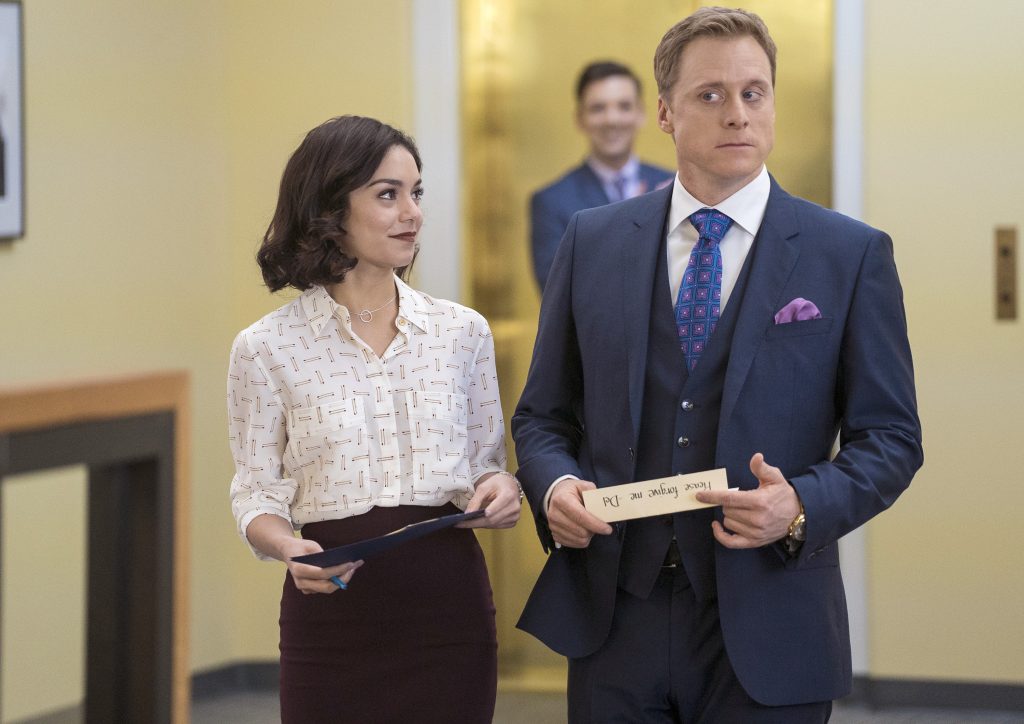 Now, just how immersed is Powerless in the DC Universe? Well, they do slip in a few references to the CW's Arrow and Flash and, as seen above, Justice League Europe stalwart Crimson Fox makes an appearance. What? You never heard of Justice League Europe or Crimson Fox? Here begins your education!