If you are looking for Nicholas Cage or flames, you'll have to wait till the September 20th start of Agent Of SHIELD. Okay, so we won't be seeing Nicholas Cage but according to the Agents of SHIELD synopsis we won't have to hold our breath too long! Agents of SHIELD has formed the underbelly of the Marvel Cinematic Universe having been affected by the likes of Winter Soldier, Civil War, Guardians of the Galaxy, and Thor 2: The Dark World. What will the 4th season bring?
Chances are that we will be hopefully seeing some Doctor Strange tie-ins but the biggest news is a bit more…flamey! Fans were amazed to see that Marvel's Spirit of Vengeance will be joining the cast of Agents of SHIELD. As established earlier, it won't be Nicholas Cage's Johnny Blaze but rather Robbie Reyes! I wonder if he's related to the Blue Beetle? Also, it is important to note that the Robbie Reyes version of Ghost Rider drives a car and not a motorcycle!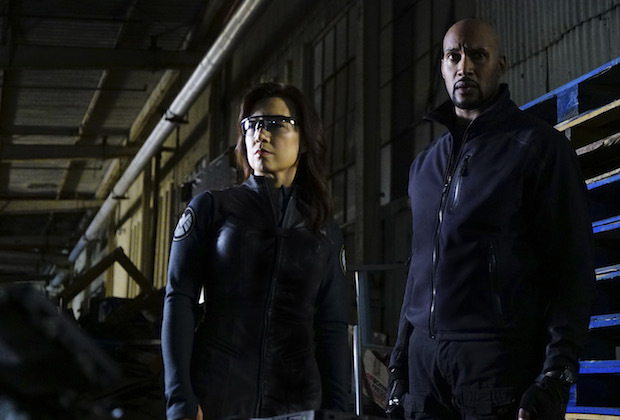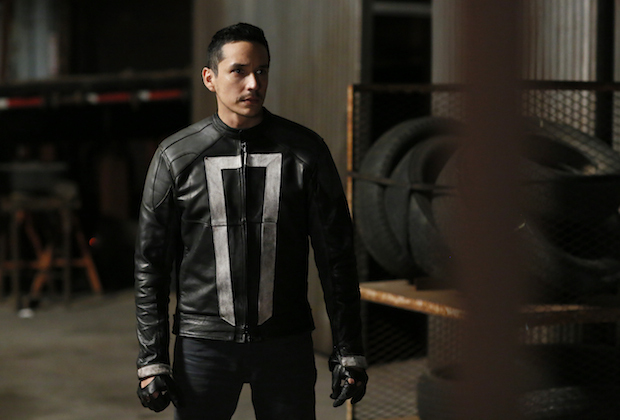 As per the the Agents of SHIELD synopsis, "VENGEANCE COMES TO 'MARVEL'S AGENTS OF S.H.I.E.L.D.,' ON THE SEASON FOUR PREMIERE ON ABC.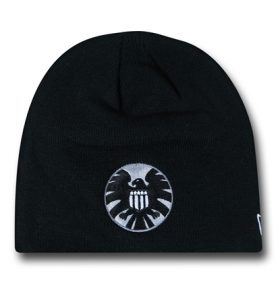 Gabriel Luna Guest Stars as Robbie Reyes – aka Ghost Rider. In the season premiere episode, "The Ghost," Ghost Rider is coming, and S.H.I.E.L.D will never be the same.
Guest starring are Natalia Cordova-Buckley as Elena "Yo-Yo" Rodriguez, Gabriel Luna as Robbie Reyes, Mallory Jansen as Aida, Lorenzo James Henrie as Gabe, Briana Venskus as Agent Piper, Max Osinski as Agent Red, Ricardo Walker as Agent Prince, Edward Gelhaus as skinhead, Ian Hutton as Blondie, Blaise Miller as lab tech, Samuel Barajas as Felix, Bryan Rasmussen as warehouse manager, Wilson Ramirez as Diego, Jen Kuo Sung as Chen, Jerry Ying as thug #1 and Lilli Birdsell as Lucy."
Agents of SHIELD steps back into action on September 20th, 2016.