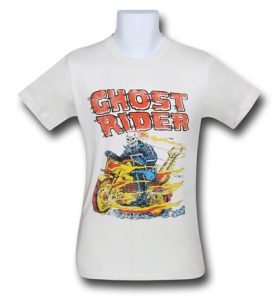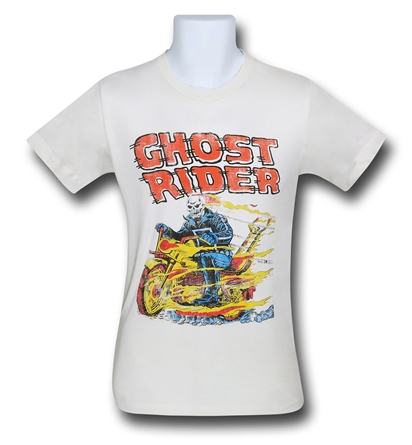 Agents of SHIELD. The show has seen all manner of creatures and tangents from the greater Marvel Cinematic Universe. We've seen Kree. We've had Life Model Decoys teased. There was that secret infiltration by HYDRA members. Samuel Jackson showed up. Inhumans are running all about the place. Agent Coulson. Of all of that insanity, few can compare to the latest Marvel character to join the roster of Agents of SHIELD. Who might that be? How about Ghost Rider! And not just any normal dude…a transformed Ghost Rider!
Want to know what Robbie Reyes' transformed Ghost Rider looks like? Then check out below! Unlike Johnny Blaze, Robbie Reyes is not bound to a Spirit of Vengeance. He's actually bound to a satanic serial killer! Wait, how exactly does the Penance Stare work in that case? Guess we'll have to wait and see what kind of powers Agents of SHIELD will give the transformed Ghost Rider!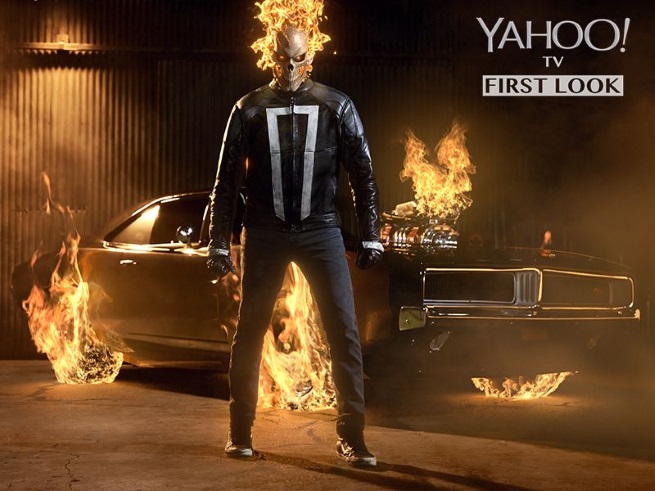 Robbie Reyes (Gabriel Luna) is also different from the original Ghost Rider (not Sam Elliot) in the way that he doesn't use a motorcycle. He actually rides around in a sweet car! Something tells me that the pyrotechnic department of Agents of SHIELD will be putting in some serious overtime this season.
Agents of SHIELD stars Clark Gregg, Ming-Na Wen, Brett Dalton, Chloe Bennet, Iain De Caestecker, and Elizabeth Henstridge, with Nick Blood, Adrianne Palicki, Henry Simmons, and Luke Mitchell and the newest seasons starts back up on September 20th, 2016.