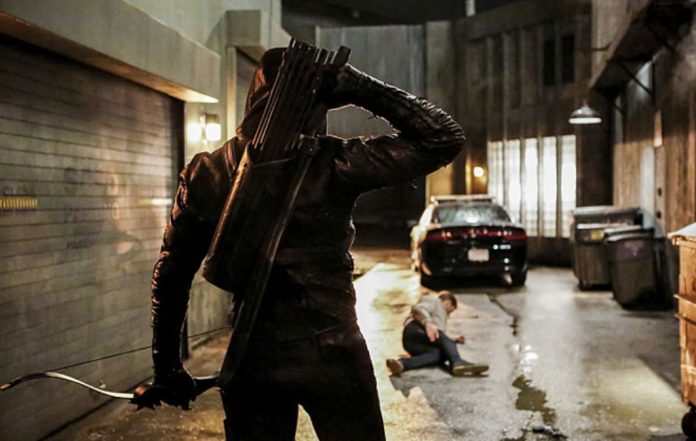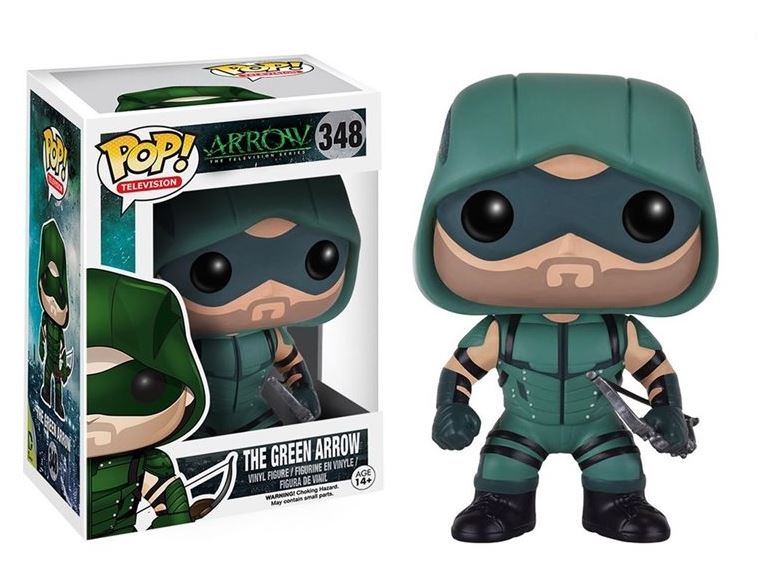 It seems that Arrow Season 5 might be the season where creators threw about 100 plot choices against the wall and went with what stuck…which was apparently 99 plot choices. I say this because Arrow Season 5 will feature Oliver Queen as the Mayor of Star City, the introduction of a new team of vigilantes led by Oliver, including Mr. Terrific and Wild Dog (Rick Gonzalez), the introduction of  the vigilante named Vigilante (Josh Segarra), who wants nothing to do with a team, the rag-covered street-stalker aptly named Rag Man (Joe DiNicol), and a baddie named after Grant Morrison's ability-downloading villain, Prometheus, who doesn't have very much in common with Grant Morrison's ability-downloading villain, Prometheus. WHEW! Anyway, these new images reveal a lot of the goings on in Arrow Season 5, especially our very first look at…PROMETHEUS! OBSERVE!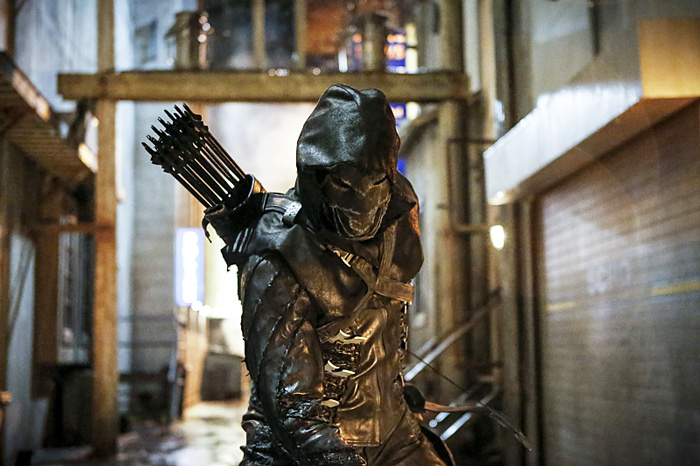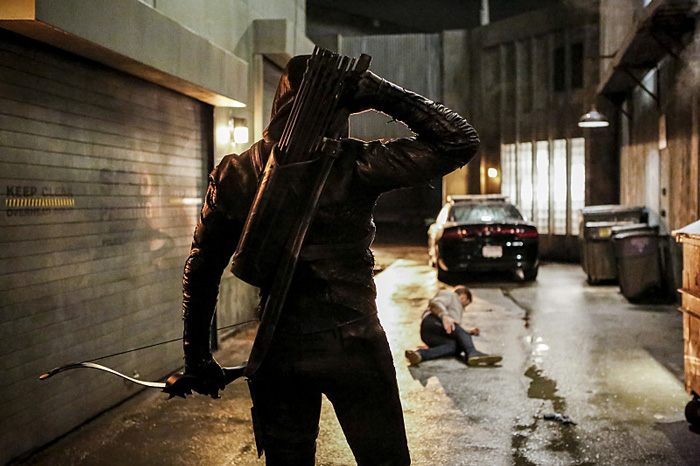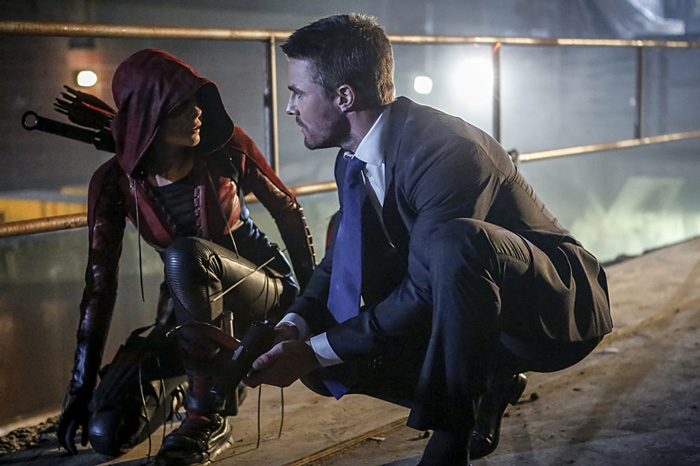 Looks like Speedy will be helping out after all.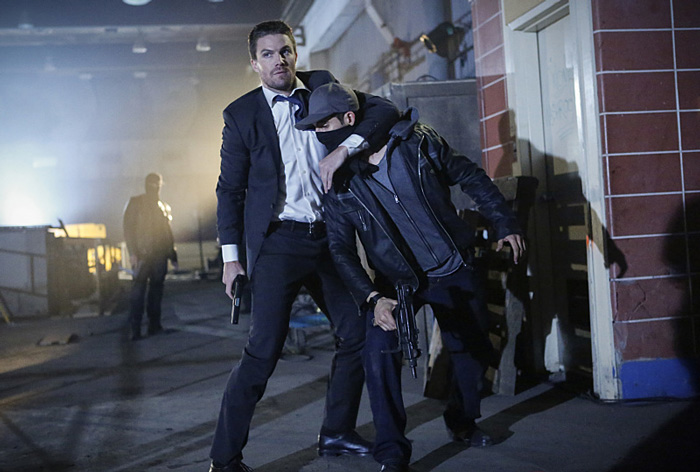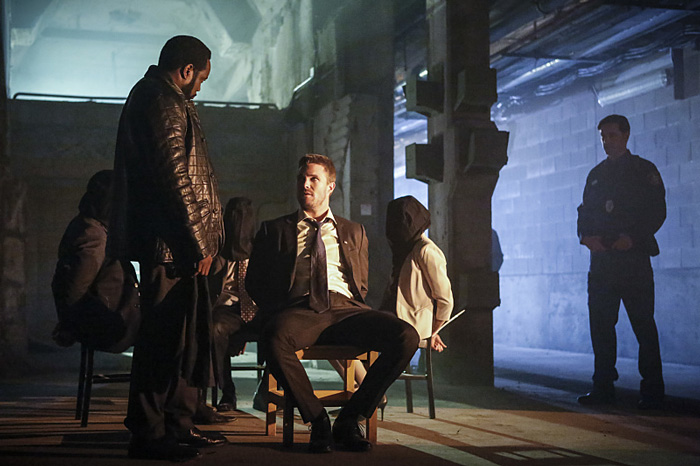 And yes, Arrow Season 5 will continue the flashback trend, but it might actually gain a little traction this time. It seems we'll be delving into Oliver's history with the Russian Bratva.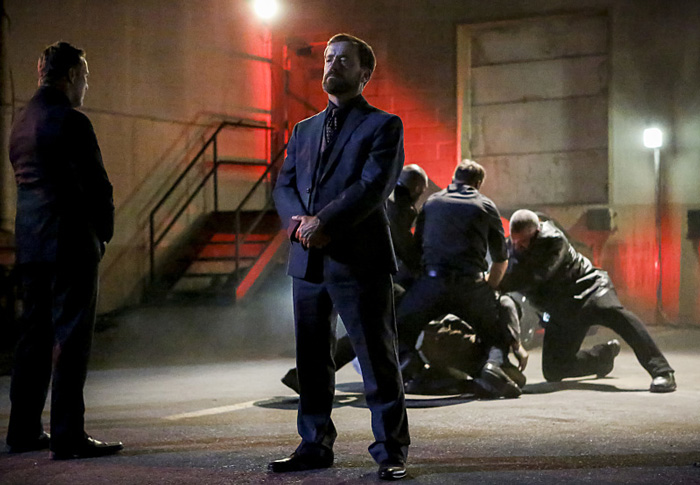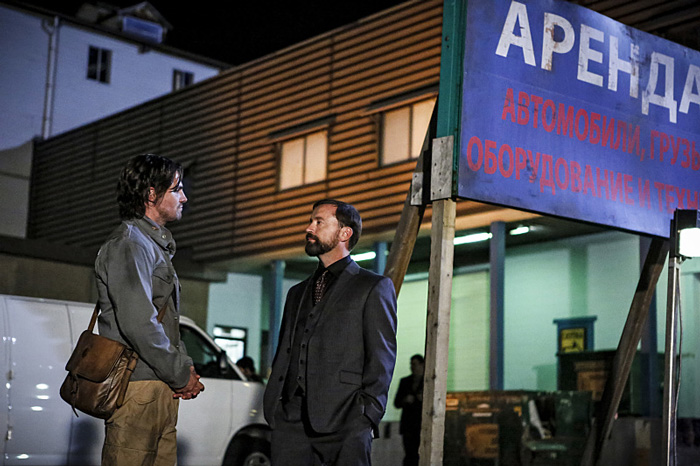 Arrow returns to The CW on Wednesday, October 5th at 8pm, starring….everyone!