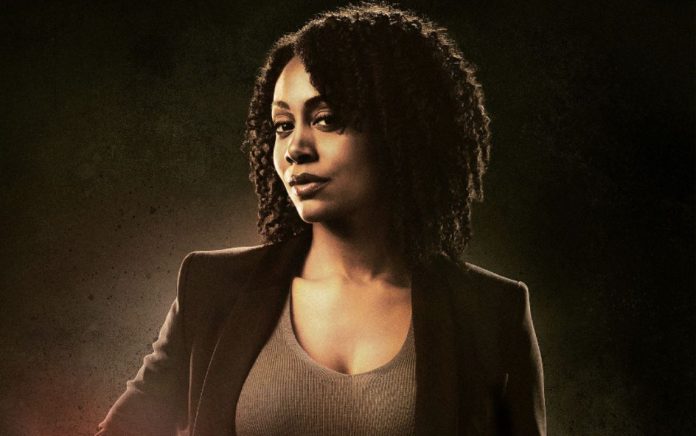 And the theme here is "justice;" seeking it, stalking it, wanting it and getting it. Anyway, joining all the teasers, trailers and promos for the September 30th debut of Luke Cage's first season on Netlfix, Marvel just released these striking, noir-ish posters for Claire Temple (Rosario Dawson) and Misty Knight (Simone Missick) – the former a fan-favorite, Marvel/Neflix staple, and the latter a new (to television) addition to the gritty world of Marvel's Chitauri-ravaged New York. OBSERVE!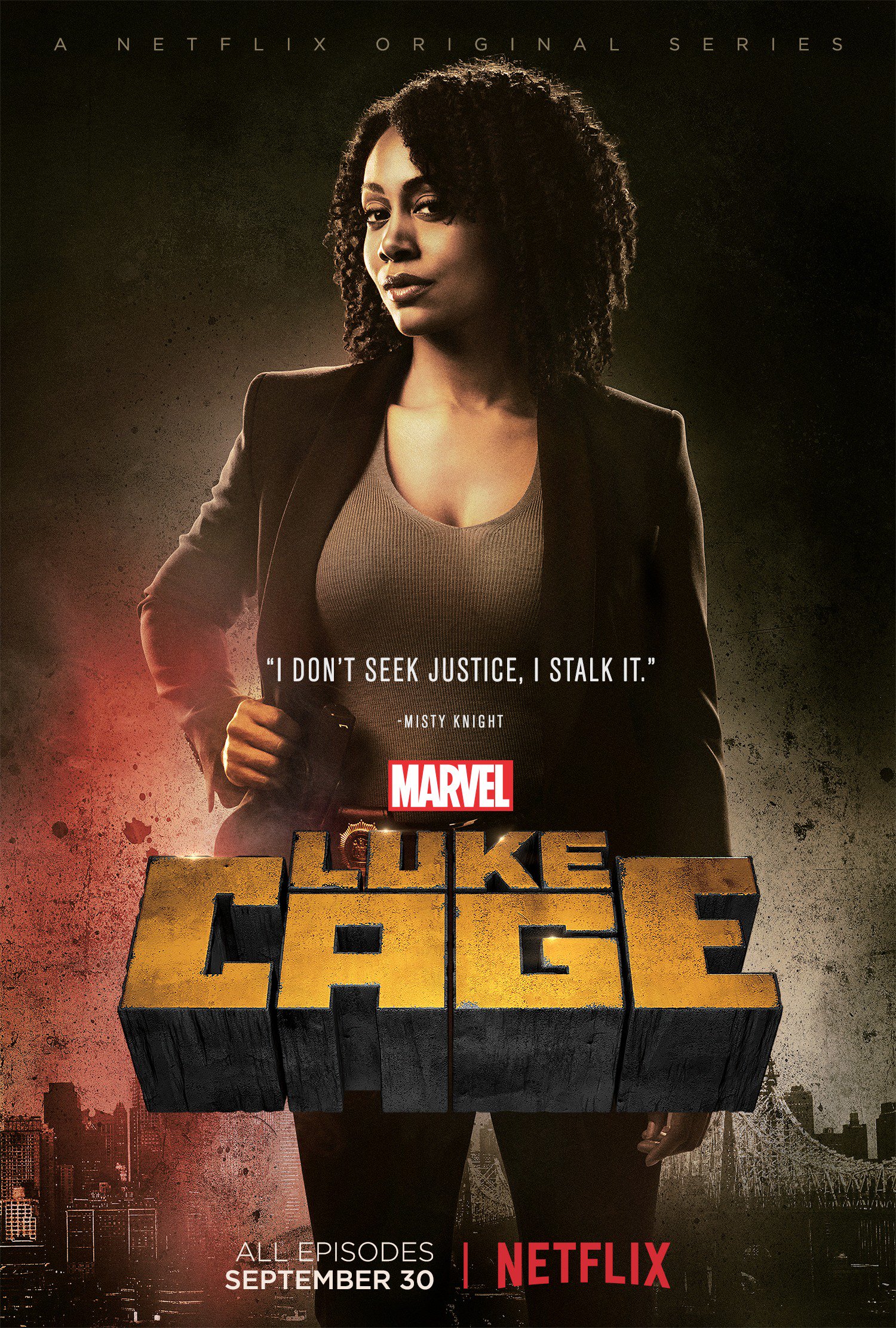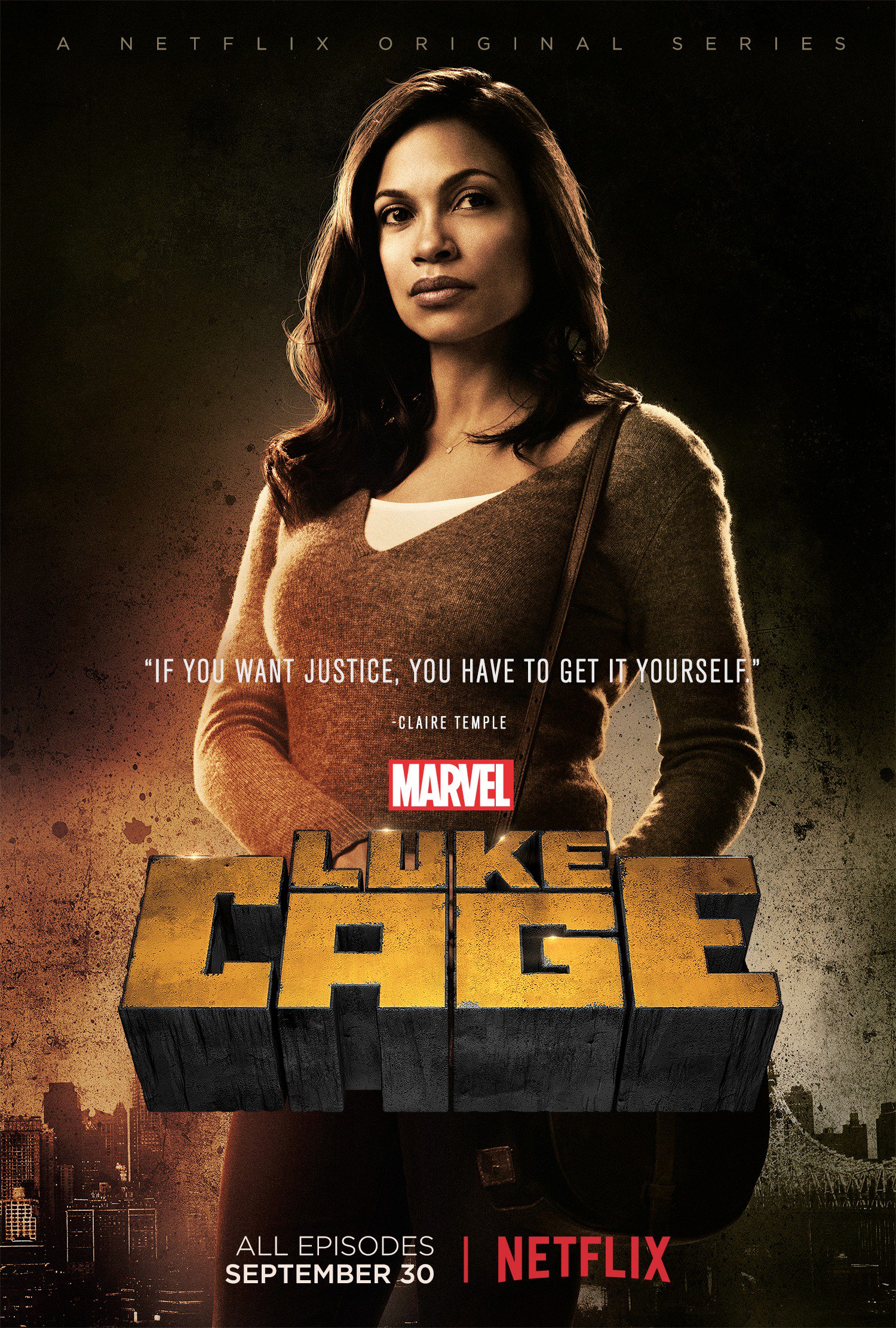 Claire is the narrative glue reminding us that EVERY ONE HERE IS CONNECTED! All she has to do is make a 13-second appearance in a Marvel Studios film and the Marvel/Netflix series will feel utterly, completely and truly connected to the MCU.
In the comics, Misty Knight was a decorated police Lieutenant with the NYPD who lost an arm trying to dispose of a bomb. Tony Stark took notice of her heroism and provided her with an exceptional replacement. Will she sport a cybernetic appendage in Luke Cage? Hmmmm….
Beating the hell out of you with a bathroom sink, Luke Cage debuts September 30th on Netflix and stars Mike Colter (Luke Cage), Alfre Woodard (Mariah Dillard) Frankie Faison (Pop), Simone Missick (Misty Knight), Theo Rossi (Alvarez), Erik LaRay Harvey (Diamondback), Frank Whaley (Detective Scarfe), and Mahershala Ali (Cornell Stokes).
https://www.youtube.com/watch?v=ytkjQvSk2VA