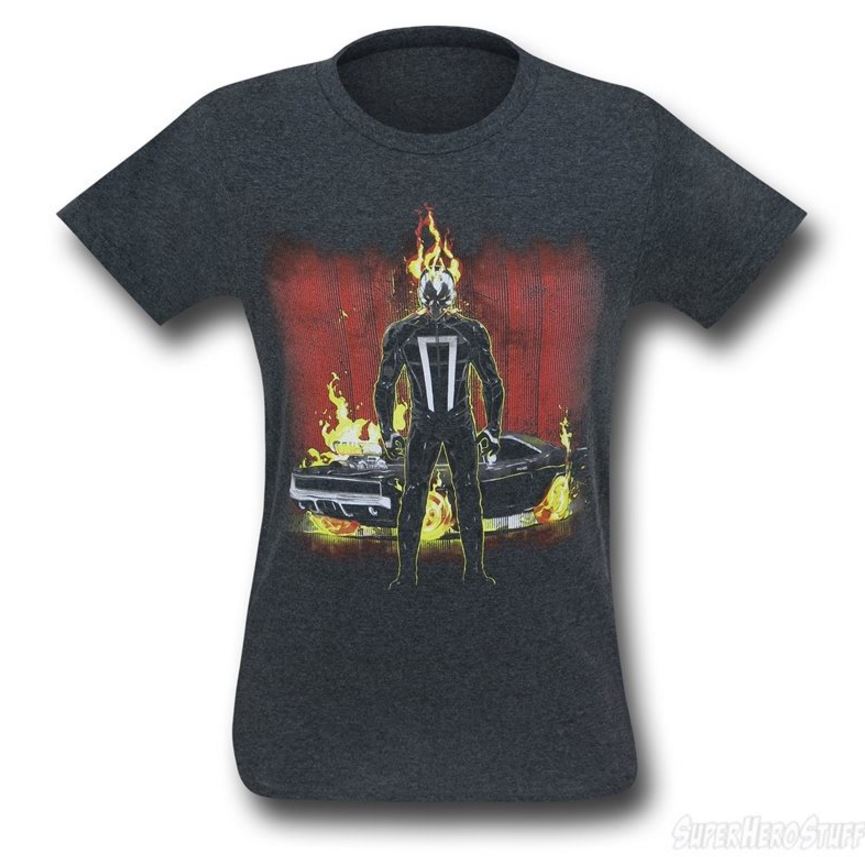 It looks like next week's episode of Agents of SHIELD will finally delve into the origin of Ghost Rider. Y'know, Robbie Reyes, the unassuming mechanic who gave his soul to another, resulting in the occasional embodiment of demonic retribution expressed as a roving, flaming skeleton obsessed with muscle cars and lethal justice. Yeah, that Ghost Rider. Anyway, it looks like we're finally going to witness the events that birthed the Ghost Rider. Check out the video promo above and adsorb the scant details regarding Ghost Rider's currently indescribable beginnings!
So, is he an Inhuman? No. In fact, the explanation is a little harder to swallow. According to Coulson, he "claims he made a deal with the devil." Uh-oh.
And, Robbie finally confesses his "other self" to his wheelchair-bound brother. "You deserve the truth, all of it." Daisy instructs him to close his eyes while Robbie commences with his especially bright transformation.
SHE TOLD YOU TO CLOSE THEM!!!!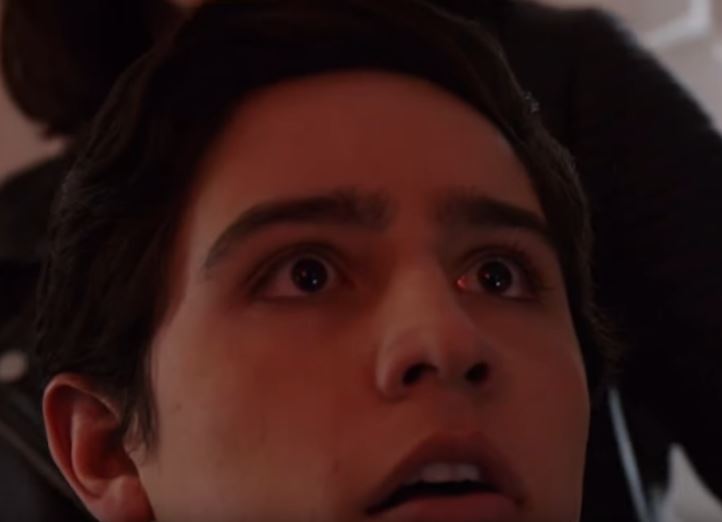 Now, the official synopsis for next week's episode of Agents of SHIELD titled "The Good Samaritan."
THE TERRIFYING ORIGIN OF GHOST RIDER IS REVEALED, ON 'MARVEL'S AGENTS OF S.H.I.E.L.D.,' ON ABC
"The Good Samaritan" – Robbie's shocking story on how he became Ghost Rider is finally discovered as Coulson and his team's lives hang in the balance, on "Marvel's Agents of S.H.I.E.L.D.," TUESDAY, NOVEMBER 1 (10:00-11:00 p.m. EDT), on the ABC Television Network.