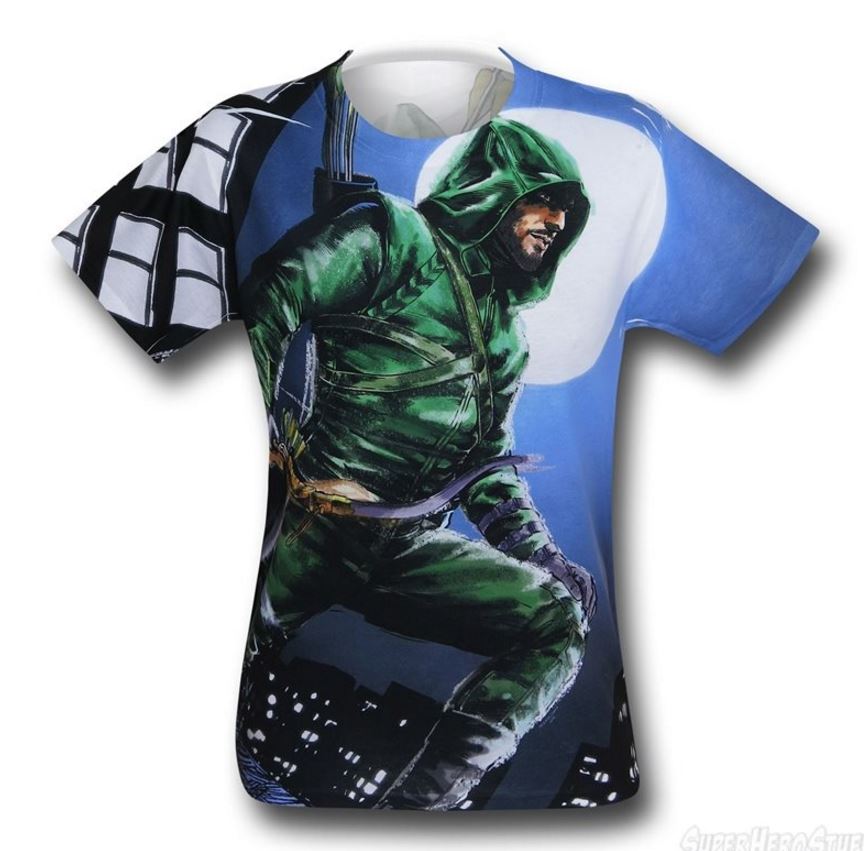 In this extended promo for Arrow Season 5 Episode 4: "Penance," Team Arrow is lining up a mark, but after Wild Dog misses the shot, and Artemis misses the shot, Mr. Terrific takes it upon himself to mitigate the malcontent with his fists. How does he fare? Not well. Not well at all. And, of course, he's saved by a zip-line-descending Green Arrow who immediately reprimands the team for being terrible. Thankfully, the perp's package, a metal briefcase adorned with KORD industries branding, can be dropped off at the local Anti-Crime unit.
Regardless of their disappointing performance, will Team Arrow receive the training session they were promised? Well, according to Green Arrow — and I'm paraphrasing the hell out of it — "F*** NO!"
And check out these stills from the very same episode!
Arrow Season 5 Episode 4: "Penance" Sneak Peek –
Oliver (Stephen Amell) and Lyla (guest star Audrey Marie Anderson) team up on a secret mission for Diggle (David Ramsey). Felicity (Emily Bett Rickards) finds out and disapproves of the plan and opts to stay behind. When Tobias Church (guest star Chad L. Coleman) launches a deadly assault against the city, Felicity must decide if she wants to send the recruits out sans the Green Arrow. Dermott Downs directed the episode written by Brian Ford Sullivan & Oscar Balderrama
Arrow stars Stephen Amell as the Green Arrow/Oliver Queen (1/2 of "Olicity"), David Ramsey as John Diggle, Willa Holland as Thea Queen, Paul Blackthorne as Quentin Lance, Emily Bett Rickards as Felicity Smoak (1/2 of "Olicity"), John Barrowman as Malcolm Merlyn, Prometheus as Prometheus, Rick Gonzales as Wild Dog, Echo Kellum as Michael Holt/ Mr. Terrific, and Madison McLaughlin as Artemis/ Evelyn Sharp.