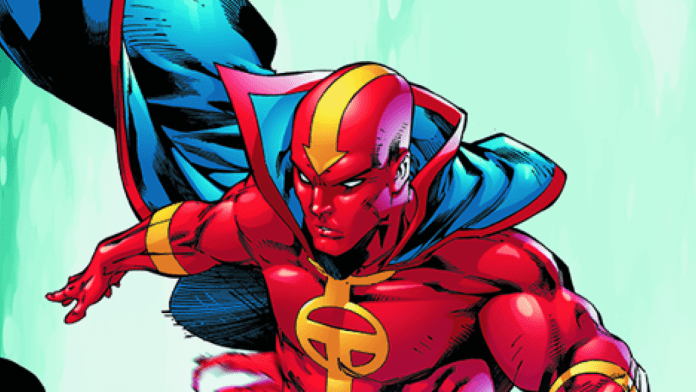 Unfortunately we aren't getting the Ma Hunkel version of Red Tornado…though we will be seeing the highly advanced robot version of the DC Comics' character from CBS' Supergirl! Only in DC could you have a Golden Age character transform from a housewife wearing a metal cooking pot on her head to a sophisticated android. Tangent aside, CBS has released a teaser image featuring the efforts of T.O. Morrow…better known as Red Tornado! Check out the image below featuring Iddo Goldberg as Red Tornado from Supergirl!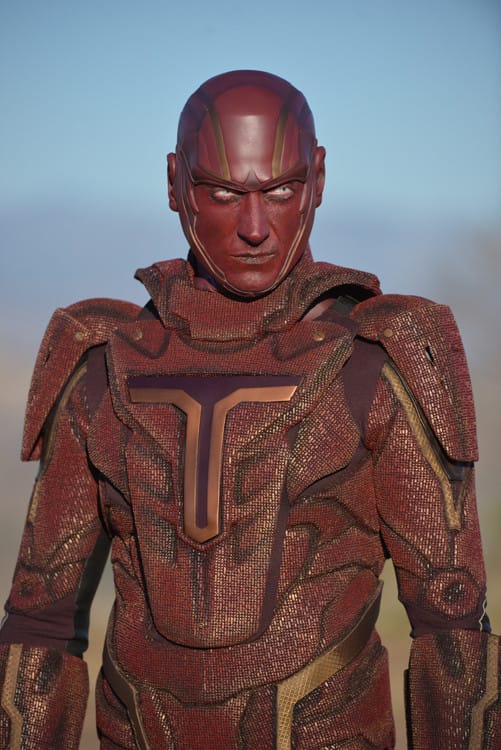 CBS states that, "The most advanced android the world has ever seen. Designed by scientist T.O. Morrow for the U.S. Army as the ultimate superweapon, he soon becomes sentient, posing a grave danger to National City — including the people Supergirl cares about most". He definitely looks like his comic book counterpart (minus the cape) but what do you think? Are you excited to see Superman's favorite cousin ready to tangle with the Vision, err, I mean Red Tornado? I think comparing those guys is like Coke and Pepsi!
Supergirl will debut on October 26th, 2015 and stars Melissa Benoist, Calista Flockhart, Chyler Leigh, Mehcad Brooks, David Harewood, and Jeremy Jordan. Will you be watching when the time finally comes around?