Last night, the 80's time machine that is The Goldbergs tackled the 1989 mega-blockbuster hit, Batman. Was the episode as great as said film, or was it more like Batman & Robin?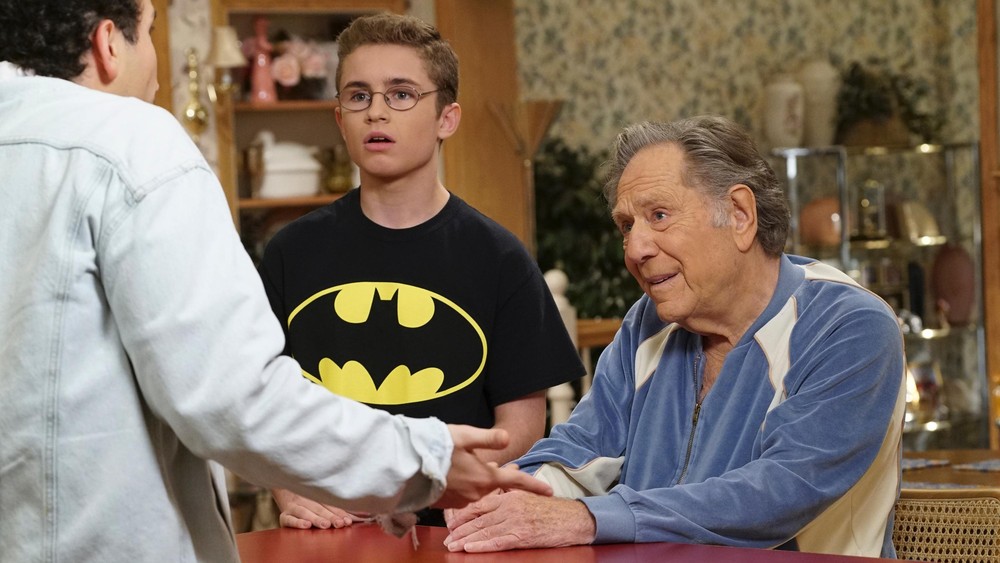 The hit ABC show is loosely based on creator and producer Adam F. Goldberg's own life and usually depicts something from 80's pop-culture each week. This week's episode, "Dynamic Duo", focuses on the 1989 film Batman starring Michael Keaton ("Beetlejazz can't play Batmen!" as Pops exclaimed) and Jack Nicholson as the Joker. The movie is more of a maguffin as the focus of the episode is on the differing views of the movie. Adam (played by Sean Giambrone) LOVES the movie, while his grandfather Pops (played by George Segal) doesn't because he's more of a fan of the 1966 TV show starring Adam West.
However, Troy Gentile shines as Adam's older brother, Barry, who feels left out while Adam and Pops bond over the years watching movies and making home movies together. Gentile is a great "villain" as he attempts to break them up after not-so-secretly taping Adam. Apparently, Adam doesn't really like the 1966 show (blasphemy!) and only pretends to like the stuff Pops likes; Barry now has irrefutable recordings of these previously unspoken, potentially hurtful truths!
Gentile's standout scene is when he finds out Adam and Pops are making Batman Shrinky Dinks without him.
"You know I LIVE for shrinking drinks! There's only two shrunken dinks, man! Not three dinks, just two!"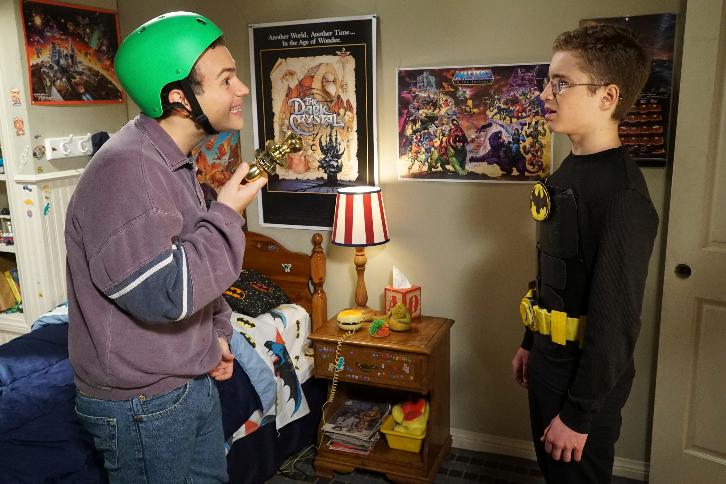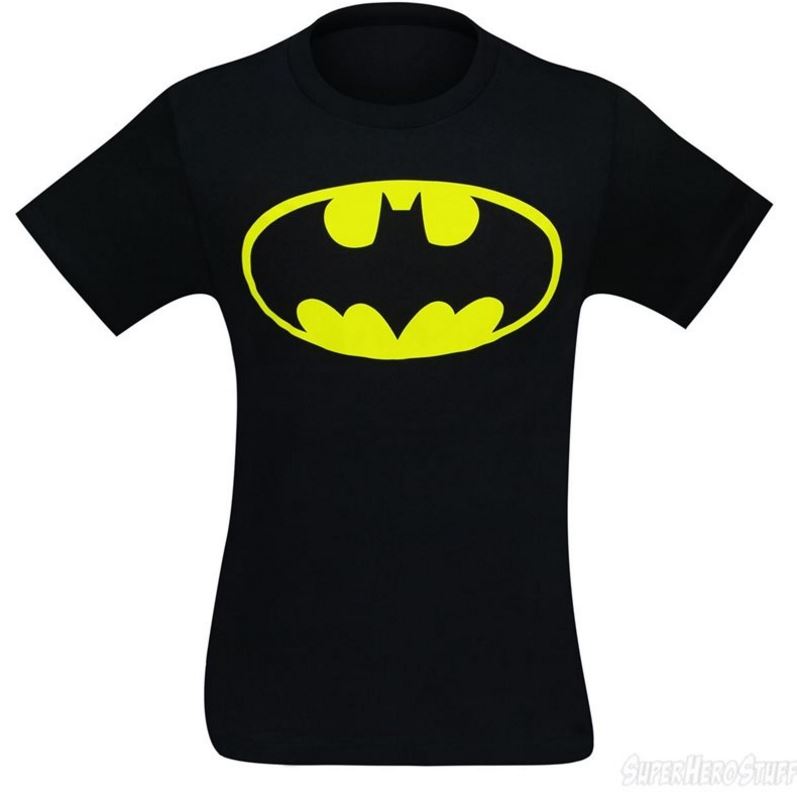 While there wasn't as much focus on the 1989 film as I hoped, it was still a great episode. Batman, an episode directed by Kevin Smith (more on that later), and Toto's "Africa" as the soundtrack? This is a cyclone of awesomeness!
It was an interesting exploration of the generation gap between two Batman fans. It reminded me of conversations I had with my dad after we saw Man of Steel. He didn't like it all that much, I loved it.
The only recognizable oversight was a lack of focus on how MASSIVELY HYPED Batman was. Granted I was only three in 1989, but even I knew the movie was coming out — that's how heavily they promoted it. Heck, you could not escape the Bat Signal. It was everywhere.
It was more than a movie: it was an event!
I know they can't fit everything into a 30-minute show, but that was something that needed to be acknowledged.
As mentioned, filmmaker/screenwriter/actor/podcaster Kevin Smith directed "Dynamic Duo." Smith's fingerprints and signature humor weren't all over the episode for obvious reasons (it is a family show, after all), but he did a great job directing. This was his fourth venture into TV directing, including two episodes of The Flash and Supergirl. If anyone should direct a Batman-themed episode, it should be Kevin Smith. Thankfully, it was.
"Dynamic Duo"'s other plot involved Erica (Haley Orrantia), Beverly (Wendi McLendon-Covey) and Murr (Jeff Garlin) dealing with Haley's college prospects. Haley wanted to go to a music school, while her parents wanted her to go to Penn State. The three, as usual had great chemistry together.
While it doesn't tackle the subject matter as much as I hoped, "Dynamic Duo" was still a standout episode that every Batman fan should check out! The Goldbergs can be seen on the same Bat-time, Wednesday night 8PM EST, on the same Bat-channel, ABC!