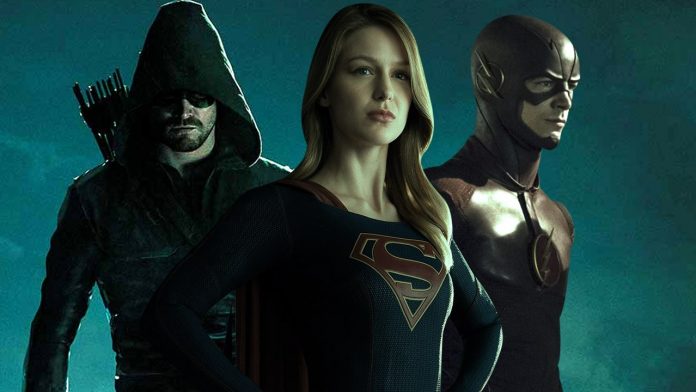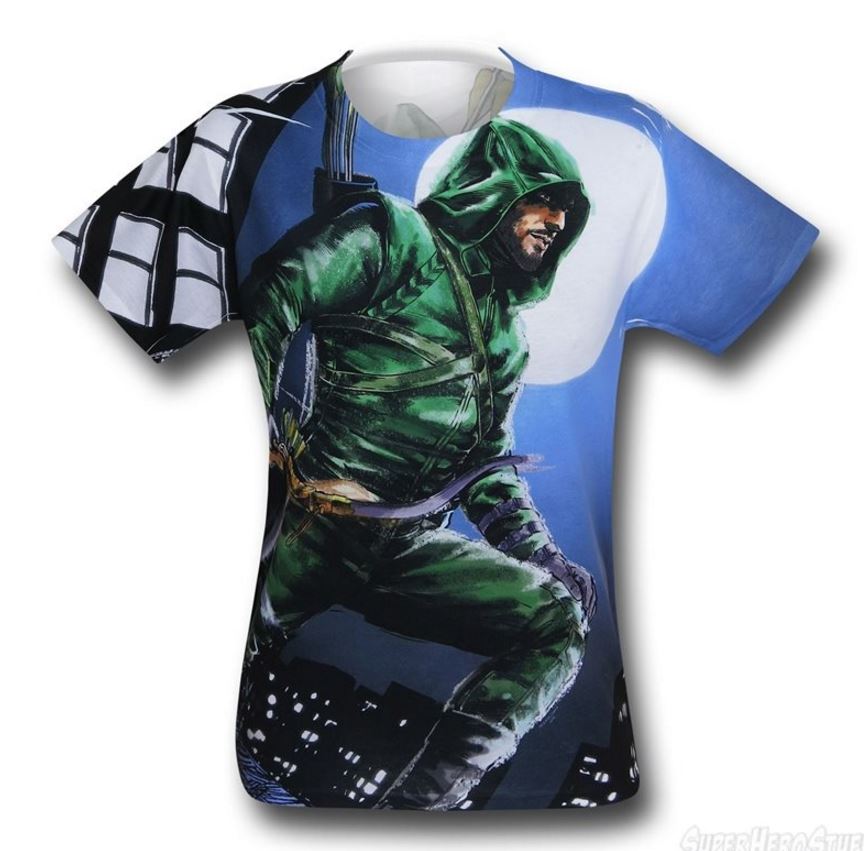 Stephen Amell's (Green) Arrow is, in a manner, responsible for initiating the shared, DC-TV universe heralded by The CW network (colloquially referred to as "The Arrow-verse"). And Stephen Amell is usually quite generous when it comes to sharing news regarding the goings-on within The CW's DC universe, and of course, his own archer-themed series. Continuing his trend as the public's "inside man," Stephen Amell shared a teaser image for Arrow's 100th episode featuring himself (as Arrow, of course) standing side by side with Supergirl. OBSERVE!
— Stephen Amell (@StephenAmell) September 28, 2016
Enlarging….
What's the backstory? Well, it just so happens Arrow's 100th episode occurs smack-dab in the middle of The CW's 4-part crossover involving Arrow, The Flash, Legends of Tomorrow and Supergirl. Apparently, this all-encompassing mega-event explains how Supergirl's universe aligns itself with "The Arrow-verse." Think of it as a Crisis-type story that may or may not include a giant, universe-annihilating monstrosity referred to as the Anti-Monitor.
Arrow Season 5 returns to The CW on October 5th, starring Stephen Amell as the Green Arrow/Oliver Queen (1/2 of "Olicity"), David Ramsey as John Diggle, Willa Holland as Thea Queen, Paul Blackthorne as Quentin Lance, Emily Bett Rickards as Felicity Smoak (1/2 of "Olicity"), John Barrowman as Malcolm Merlyn, Prometheus as Prometheus, Rick Gonzales as Wild Dog, Echo Kellum as Michael Holt/ Mr. Terrific, and Madison McLaughlin as Artemis/ Evelyn Sharp.
Supergirl stars Melissa Benoist as Supergirl/Kara Danvers, Tyler Hoechlin as Superman/Clark Kent/Kal-El, Calista Flockheart as Cat Grant, Mehcad Brooks as James Olsen, Chyker Leigh as Alex Danvers, Jeremy Jordan as Winn Schott, and David Harewood as the g-darn Martian Manhunter!