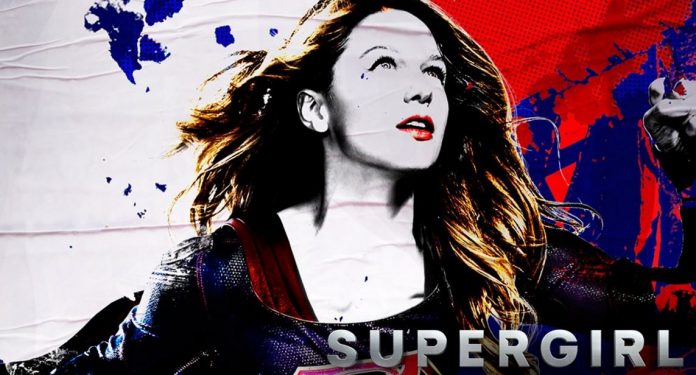 Yep, that's right; the cast of Supergirl, specifically Melissa Benoist, Mechad Brooks, Chyler Leigh, Jeremy Jordan and David Harewood, want to remind you to watch the premiere of Supergirl Season 2 TONIGHT on the gosh darn CW. How are they conveying this thoughtful, collective reminder? Why, through the following video shared through Supergirl's official Twitter account. OBSERVE!
Don't miss the season premiere of #SupergirlCW, TONIGHT at 8/7c on The CW! pic.twitter.com/fNK17Q0O8V

— Supergirl (@TheCWSupergirl) October 10, 2016
Yes, Supergirl almost didn't have a season 2, since CBS was going to cancel the hell out of it. Thankfully, The CW stepped in to not only grant us the continuing adventures of Kara Zor-El, but link her to the rest of The CW DC-verse, and finally introduce a walking, talking, not-at-all-a-silhouette Superman!
So, we're getting Superman, an expanded DC-TV superhero universe, AND….the introduction of the Legion of Superheroes. Yep, the creative forces behind Supergirl, super-producer Greg Berlanti and the like, are really putting their best creative foot forward.
Supergirl stars Melissa Benoist as Supergirl/Kara Danvers, Tyler Hoechlin as Superman/Clark Kent/Kal-El, Calista Flockheart as Cat Grant, Mehcad Brooks as James Olsen, Chyler Leigh as Alex Danvers, Jeremy Jordan as Winn Schott, and David Harewood as the g-darn Martian Manhunter!