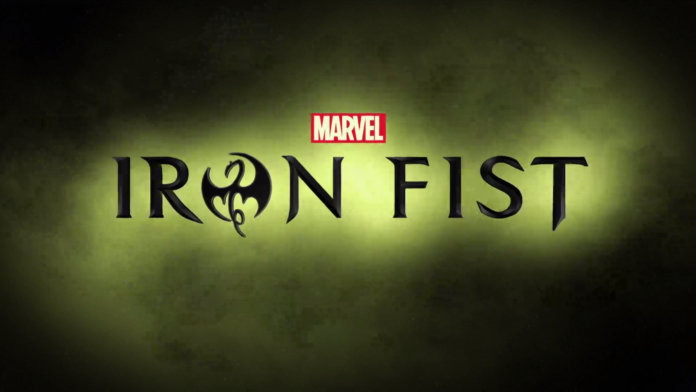 The next Marvel Comics series to premiere on Netflix will be Iron Fist on March 17, 2017, and, for those of you unfamiliar with Danny Rand (Finn Jones) and his crimefighting alter-ego, here are some essential facts to prep you before the show's long-awaited premiere!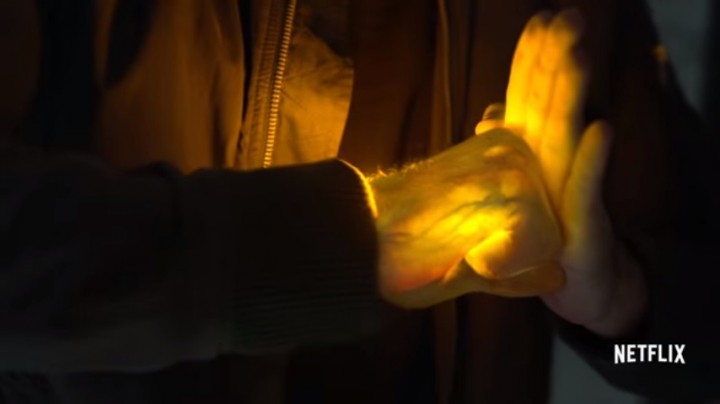 5. Iron Fist's Origin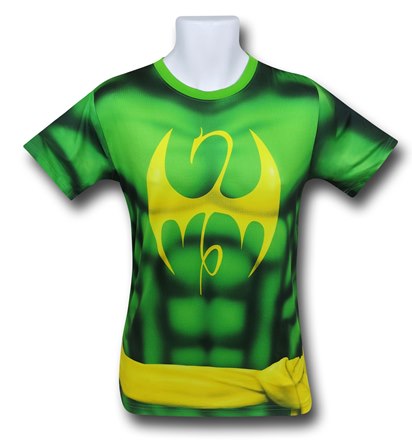 The Iron Fist is billionaire Danny Rand, who was trained as a Buddhist monk and acquired his powers from the ancient dragon, Shou-Lao the Undying, who was nestled in the stronghold colony of K'un-Lun, a locale created by aliens (yes, ALIENS!); it's a mystical dimension that materializes in the Himalayas once a decade.
After losing his mother and father to a tragic string of events, Rand was taken in by the citizens of K'un-Lun and learned martial arts, Buddhism, and the ways of the Iron Fist. After obtaining his newfound power, Rand headed back to New York in an effort to escape from K'un-Lun, and one of his most notorious foes.

4. Important Ties to Other Netflix Marvel Series
As with Daredevil, Jessica Jones, and Luke Cage, the unifying character in Iron Fist is Claire Temple (Rosario Dawson), who – if you watched Luke Cage – will be studying martial arts under the tutelage of Colleen Wing (Jessica Henwick). Wing is one-half of the "Daughters of the Dragon" from the comics (and later becomes a part of Cage's and Rand's Heroes for Hire team); the other half is Luke Cage's Misty Knight (Simone Missick), who, in the comic, becomes romantically involved with Rand. But there are other unifying characters from past Netflix Marvel series. Also featured will be Carrie-Anne Moss' Jeri Hogarth (from Jessica Jones), and crime boss Gao (Wai Ching Ho), who was featured in season one of Daredevil.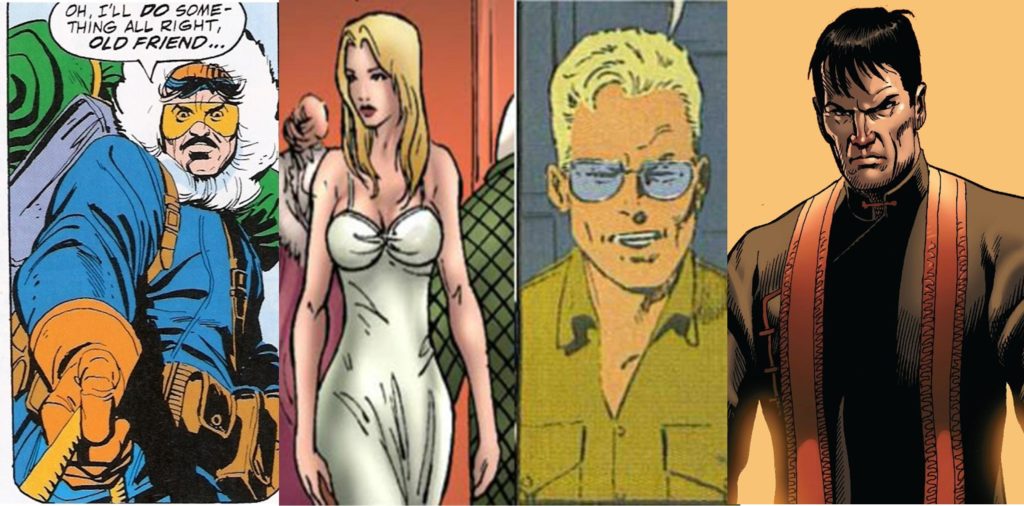 3. The Series' Big Bad Will Be Grounded in the Comic's Origin
Harold Meachum may sound like some made-up, C-list villain created solely for the series, but he is the man who inadvertently directs protagonist Danny Rand on his heroic-yet-tragic path.
After a harrowing escape from K'un-Lun, Rand finds himself back in New York to confront Meachum (David Wenham), Rand's father's former business partner, as well as Meachum's kids, Joy (Jessica Stroup) and Ward (Tom Pelphrey), who are both looking to take over Rand Enterprises. Of course, this isn't an Avengers-sized threat like aliens, but the perfect conflict for a blooming hero, and for another Netflix Marvel series that will find itself more grounded in reality.
But there will be the additional threats from one of the more notorious foes (mentioned in number 5): Zhou Cheng (Lewis Tan). In the Iron Fist comic, Cheng has been killing Iron Fists for the past 75 years. He comes close to killing Rand on his Rand's birthday, but is foiled by Luke Cage, Misty Knight, and Colleen Wing.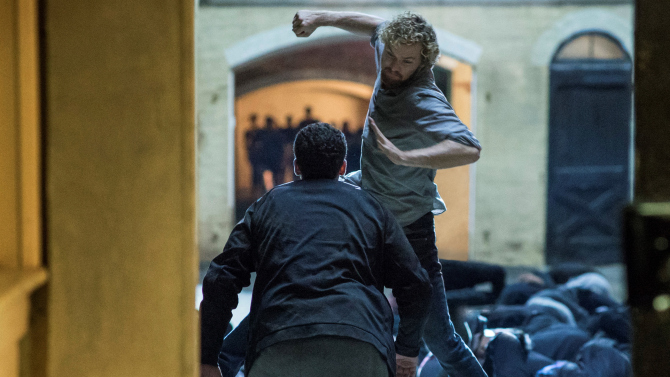 2. Iron Fist will be Marvel's Filmed Foray into Kung Fu
Whereas Luke Cage paid homage to the famous blaxploitation films of the 1970s (Shaft, Super Fly, The Mack, Black Caesar, Foxy Brown, etc.), Iron Fist heavily revolves around Kung Fu. In fact, the character was created in 1974, during the martial arts craze galvanized by Bruce Lee films, the TV series Kung Fu, and the other Marvel comics' character, Shang-Chi. According to our friends at IGN, in an interview with executive producers Jeph Loeb and Scott Buck, each episode of the series will be named after a Kung Fu movie, and while it will have a lighter tone than the other three preceding Netflix Marvel series, Iron Fist is guaranteed to have some intense fighting sequences featured prominently throughout.
In the Daredevil comic series, Rand took over the Daredevil role to prove Matt Murdock was not the outlaw hero during the Civil War storyline. So, to say Rand has fighting skills is an understatement!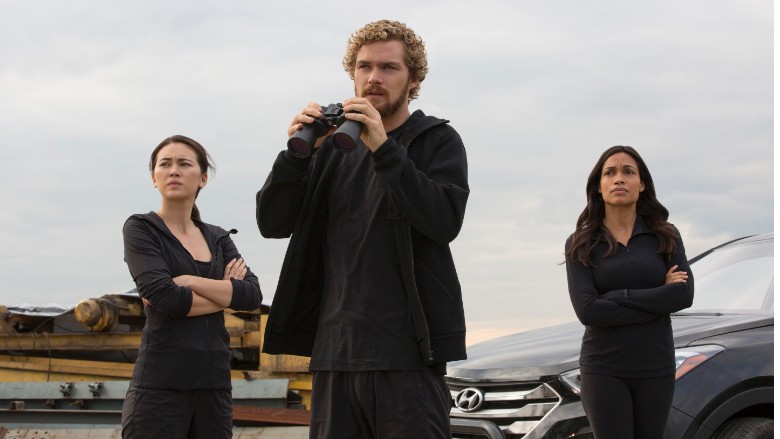 1. Rand Is the More Hopeful Hero of the Marvel/ Netflix Universe
For those of you who enjoy the dark, gritty tones of Daredevil, Jessica Jones, and Luke Cage, you're in for a surprise. As stated above, Iron Fist will have a lighter tone compared to its three predecessors. Rand is much like DC Comics' character Barry Allen — The Flash — in that he has more hope and optimism, despite tragedies and setbacks he faces. He always believes there is a way to overcome every obstacle. Has the kind of optimism that Matt Murdock could certainly use — especially when it comes time for these four heroes to unite as The Defenders, the next series to premiere on Netflix this year!