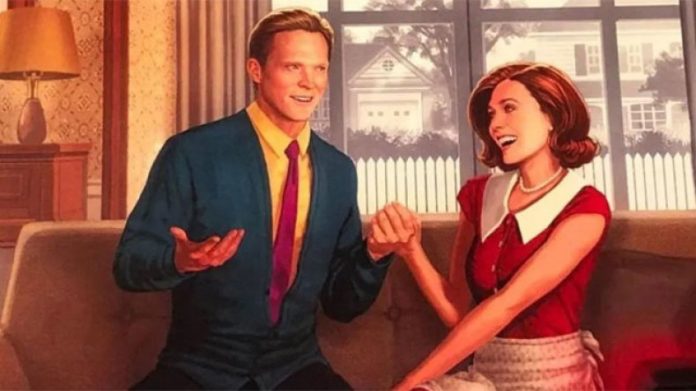 The latest WandaVision trailer revealed so many juicy little things that made fans' heads spin, the most important one being the House of M Easter egg. This little telling detail (on a wine bottle, no less), while subtle and purely speculation, can very well be the major factor that introduces the X-Men and the world of mutants into the MCU, what with the Disney-Fox merger all dusted and done.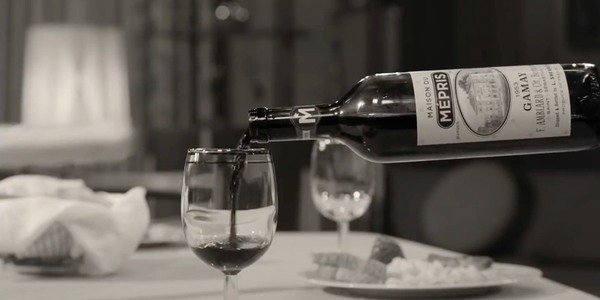 So, what exactly is House of M in the comics, and why is it such a big deal? In the WandaVision trailer, it's pretty obvious that Wanda Maximoff is clearly having a breakdown. She has seemingly created a bubble around herself, presumably to protect her sanity and to avoid having to face the harsh truth—that Vision is dead, and there's nothing she can do to bring him back. This nervous breakdown has led to the creation of this sitcom-esque reality where everything seems just fine and dandy in a world with absolutely zero conflict.
In the comics, Wanda created a similar kind of make-believe world where she had just given birth to twins with Vision as the father. Doctor Strange is the attending physician, but it's not real—she's actually in Genosha under the care of Charles Xavier, who tries to treat her to keep her powers and her escalating insanity under control. Her madness eventually leads to her declaration that there be "no more mutants" in the world, which, if adapted onto the Big Screen, could do just the opposite—would this finally be the MCU's chance to introduce mutants into the world instead?
Now that we also have Doctor Strange in the Multiverse of Madness in the works, it's entirely possible that the stories might intersect in one way or another. According to Iron Man 3 co-writer Drew Pearce, "I would not be surprised if WandaVision is the way they start to bring in, for example, mutants."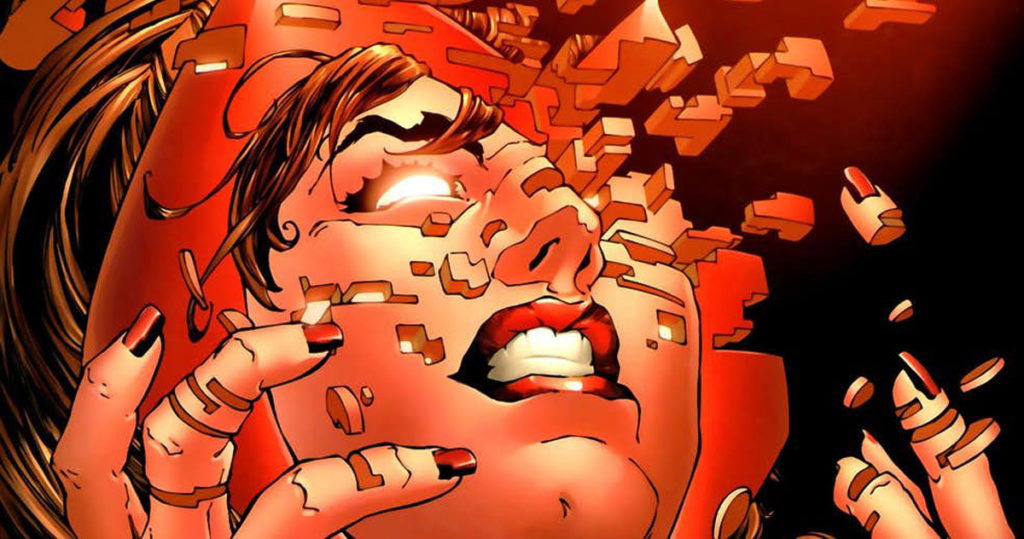 Even Elizabeth Olsen herself thinks this would be an amazing idea. "I would love to [do a standalone], and I would love it to be House Of M, which is a comic book series of The Vision and Scarlet Witch having a make-believe family," she said in an interview a few years back. "Then they have to tell her that she was make-believing the entire time, and she has a very traumatic experience and screams, and kills all the mutants—but that's an X-Men story so we'd have to adjust the ending."
Or would they?
It's definitely possible that this might just be the perfect opportunity to bring mutants into the fold. And here's an interesting thought: what would happen if Wanda encountered Evan Peters' Quicksilver from the X-Men movies? I mean, after all, Aaron Taylor-Johnson's version already died in 2015's Avengers: Age of Ultron, so how might this new reality affect Wanda's sanity for better or for worse?
We know you have as many fan theories as we do, so let us know your thoughts below!