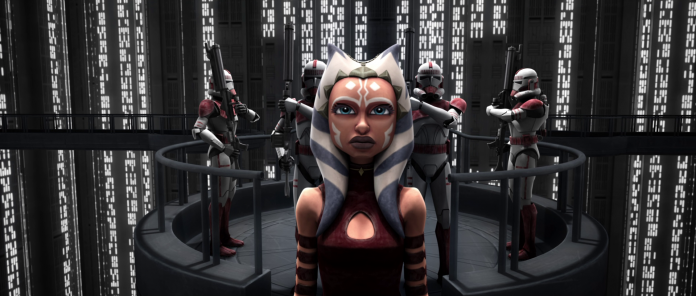 During Star Wars Celebration, much of the focus was dedicated to the big screen products like Rogue One and Episode VIII. However, the event was meant to encompass everything the franchise has to offer, including the spectacular TV series Star Wars Rebels. Well, this week we've gotten our first glimpse into what the future holds for the crew of The Ghost in Star Wars Rebels Season 3.
On this week's episode of The Star Wars Show, Co-Creator and Showrunner Dave Filoni came aboard (technically, he crashed the set) and showed a special sneak peek into Star Wars Rebels Season 3. The clip shows that Rebels will be taking a time jump forward as Ezra Bridger looks like he has grown up since we last saw him. There's no glimpse of Kanan or Herra, but the rest of the crew gets their moments to shine as they break space pirate Hondo out of Imperial holdings.
Season 3 is rumored to shake things up for the series, with rumblings that Rebels will tie directly into the feature films. Which ones remain unknown, but it shouldn't be a shock if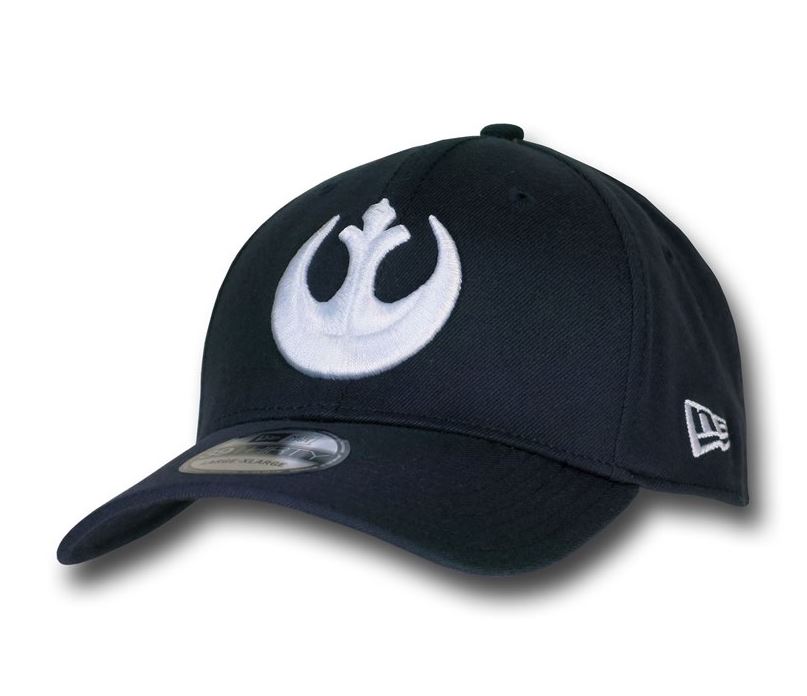 Rebels and Rogue One share some similar storylines since they will both be released at the same time. Other than that, the details of future Rebels episodes are being kept under wraps… well… except for one.
Filoni must a busy man; that's because he was a major part of the Star Wars Celebration panel called Ahsoka's Untold Tales. Along with Lucasfilm Story Group's Pablo Hidalgo and Ashley Eckstein (the voice of of the former Padawan herself), Filoni discussed the possibility of the fan favorite reemerging in Star Wars Rebels.
"It just might be possible. It doesn't necessarily mean what some of us would hope it means. But it might be possible to see her again. She might have something to do."
This is entering spoiler territory, so be warned.
When we last saw Ahsoka, she was going one-on-one with Darth Vader inside a Sith Temple. The ending was left ambiguous, but as we already know, Vader survives the encounter, so it's entirely possible Ahsoka did too. Filoni's original plans for Rebels Season 3 seemed to incorporate Ashoka Tano in some capacity, but requests from Tano's support might mean there are bigger stories worth telling.
"The fan support behind her is a strong argument. I've always had a story in mind, so I haven't changed that story in all honesty. She's become very important as people realize she's got a relationship to Anakin, Darth Vader, now more than ever. There's a lot there as a character that I think is exciting to explore."
The panel had tons of terrific stories about Ahsoka from her first introduction to the Jedi's and to Order 66, but one story stood out in particular. It was the proposed ending of Ahsoka's journey from The Clone Wars TV show that was never revealed until today.
Filoni talked about how Ahsoka tracked down Darth Maul and asked for help from Obi-Wan and Anakin. However, before they could try to capture him, the two Jedi were sent to save Chancellor Palpatine who had been kidnapped by Count Dooku (which became the opening sequence from Episode III: Revenge of the Sith). Ahsoka was supposed to be on her own, until Anakin lent his friend Captain Rex and his command unit (now decked out in Orange Clonetrooper gear) to assist Ahsoka on her journey. It wasn't only a fitting ending to Ahsoka and Anakin's relationship, but also explained why none of those characters appeared in Episode III. Filoni's story was so heartwarming, it actually brought Eckstein to tears hearing about what could have been.
This could potentially be part of a new book based on Ahsoka Tano written by E.K. Johnson that will be released later this year. The story will follow Ahsoka's after she left the Jedi, leading to her joining up with the Rebel Alliance. Filoni talked about how the showrunners for Clone Wars and Rebels worked with Johnson in creating the outline for Ahsoka, so expect some of the elements talked about today working its way into the novel.
So, Star Wars Rebels Season 3 is shaping up rather nicely. A more in-depth look occurred during Saturday's slate at the Star Wars Celebration. It included sneak peeks… and a look at the first two episodes of the next season.
So, ready for more Ahsoka?