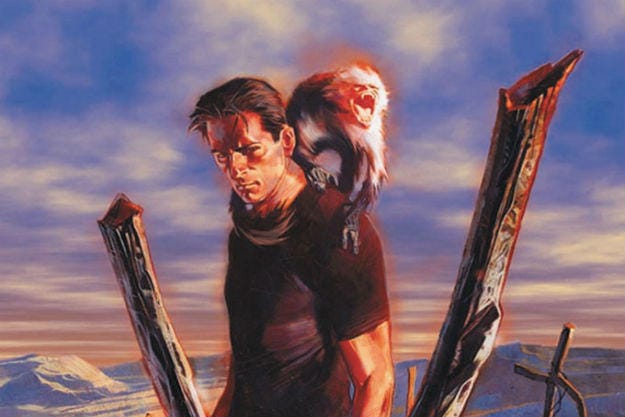 Y: The Last Man is a graphic novel by Brian K. Vaughn and is one of the greatest pieces of modern comic art…or at least that's the critical consensus. You knew it was only a matter a time before it was adapted to either the Silver or the Small screen, right? According to The Hollywood Reporter, it looks like FX has picked up Y!
"FX is teaming with Vaughan and Color Force's Nina Jacobson and Brad Simpson to develop the dystopian sci-fi comic as an ongoing series," The Hollywood Reporter has learned. "A search is under way to find a writer to develop the series with Vaughan. A director for the potential series has not yet been determined. Y: The Last Man, which is purely in development at this time, will be produced by FX and FX Productions."
FX, known for Sons of Anarchy and American Horror Story, throws its proverbial hat into the land of comic book adaptations. Are you excited to see the adventures of Yorik, the last man on Earth, and his pet monkey after a plague decimates humanity? My guess is that he probably gets a lot of free drinks at bars, right? Also makes me wonder if Jessica Lange is going to show up at some point.