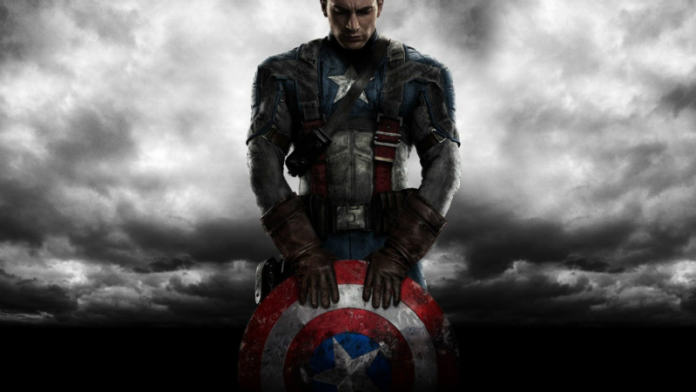 Captain America already kicked copious amounts of ass in the biggest movie of the year, Captain America: Civil War. Maybe you've heard of it. So, just how in the hell do you up the ante when celebrating Captain America's 75th Anniversary? Well, you erect a 13-foot bronze statue of the fictional fellow in his very real hometown.
Yep, to properly celebrate Captain America's 75th Anniversary, Marvel will be dropping a bronze statue of the First Avenger in Brooklyn's Prospect Park, paying homage to the aspiring avatar in the place of his fabled, but uncannily relatable, origins.
Marvel will actually be unveiling the statue during this year's San Diego Comic-Con
(July 20-24) before transporting it to Prospect Park for an August 10th dedication ceremony.
"For the past 75 years, Captain America has inspired generations of fans serving as the ultimate global icon for freedom, strength and doing the right thing," announced Paul Gitter, senior vice president of licensing for Marvel at Disney Consumer Products and Interactive Media.
The statue actually weighs one ton, features the inscribed quote, "I'm just a kid from Brooklyn" taken directly from Captain America: The First Avenger, and strikes a pose "symbolically chosen to showcase the impressive strength of Captain America and his stoic form," added Gitter. "Captain America's signature shield also takes prominence, paying homage to his heroism, indestructible power and determination."
Check out the sketched design of this awesome, commemorative Captain America statue!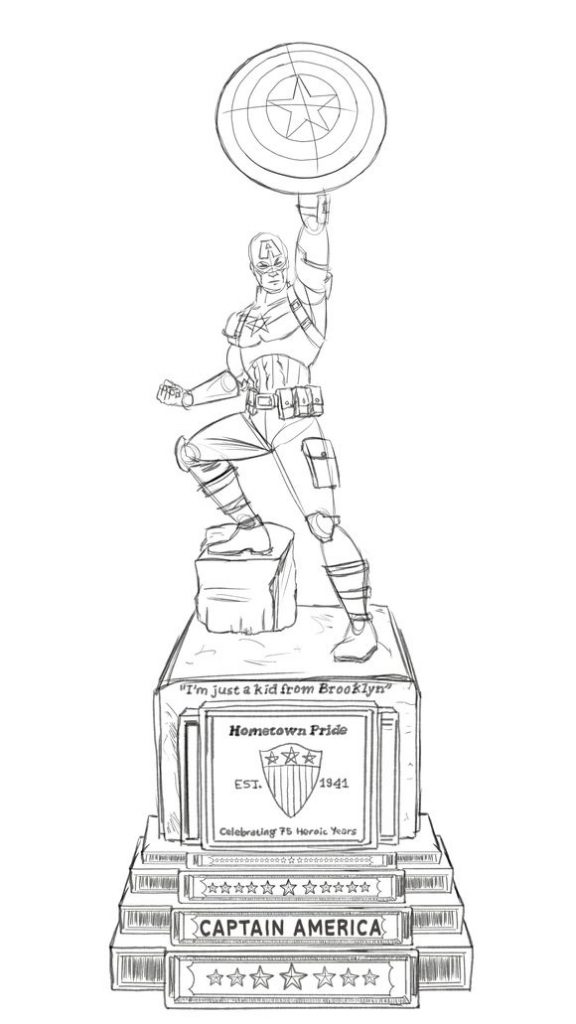 A few more things worth noting-
Follow Cap's Progress!
Marvel will update social media with status reports – regarding the statue's journey from San Diego to Brooklyn – via Instagram, Twitter and Facebook.
You Can Put One in Your Pocket (sort of)!
Marvel, through Comicave Studios (partially responsible for creating the 13-foot tall bronze iteration), will be selling a limited-edition line of 750, 12-inch bronze replicas and 100-made-to-order 35-inch pewter replicas.
I'll see you on August 10th, Cap fans!