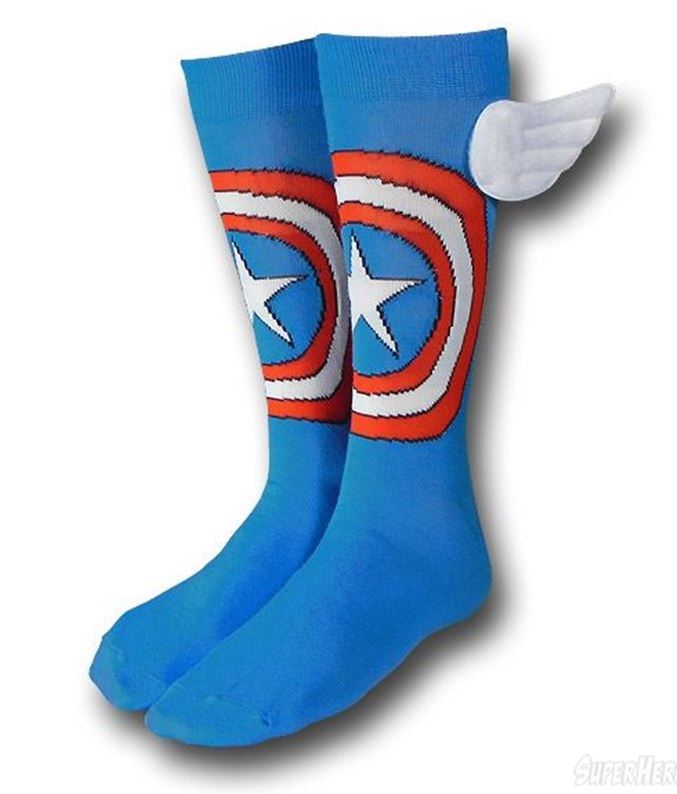 We gave you the scoop on that splendorous, 13-foot, Captain America bronze statue being raised in Prospect Park to effectively celebrate Captain America's 75th Anniversary. Yep, the sculpting masters at ComicCave created this brilliant tribute to America's premier protector in his MCU iteration, and they'll be unveiling this inspirational masterpiece at this year's San Diego Comic-Con. OBSERVE!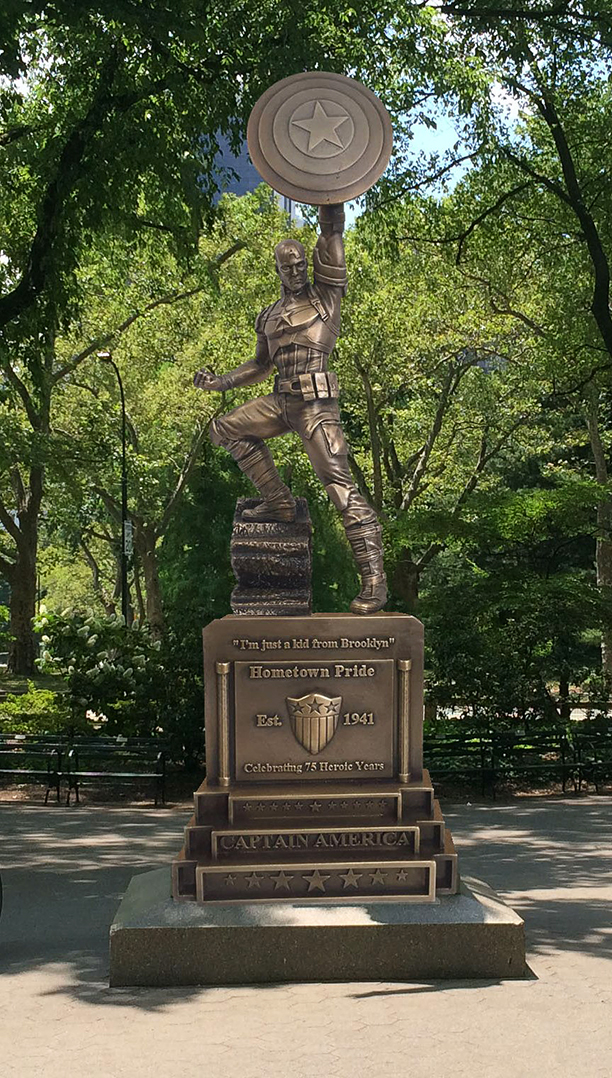 After the unveiling at San Diego Comic-Con, the Cap statue sets off for a mini-tour of Brooklyn, Steve Rogers' hometown. After the mini-tour, the "Cap stat" arrives at Prospect Park on August 10th for the official, official unveiling.
After a very special screening of Captain America: Civil War, the statue will rest outside the Barclays Center before arriving at its permanent home in Sunset Park this October.
Marvel will actually be weaving the statue into continuity, offering a special tie-in comic available at SDCC and other special, Captain America-related events in the very near future. Because we're especially gracious and always well-informed, we happen to have a sneak peek of that very comic right HERE!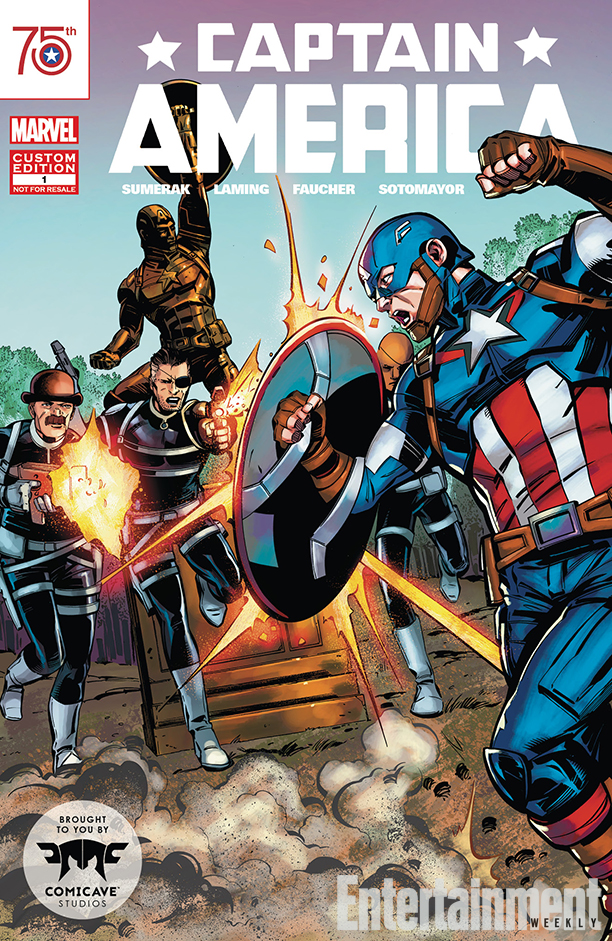 And yes, I know what you're thinking. You're wondering how many Pokemon might flock to the Cap statue in an effort to advance in Pokemon Go. Ugh.