Amongst the flurry of Marvel comics going on sale, from Monsters Unleashed #1 to The Clone Conspiracy #4, another issue of particular interest to The Source is Gamora #2.  Recently, Nicole Perlman, who helped James Gunn write 2014's hit Guardians of the Galaxy film, has begun writing a comic book series for the boldest, baddest, and most deadly Guardian: Gamora. Oddly enough, Guardians of the Galaxy was Perlman's screenwriting debut, and now, she has made another debut into comics with a familiar face. In a remarkable way, Perlman and Gamora have both changed each other's existences forever.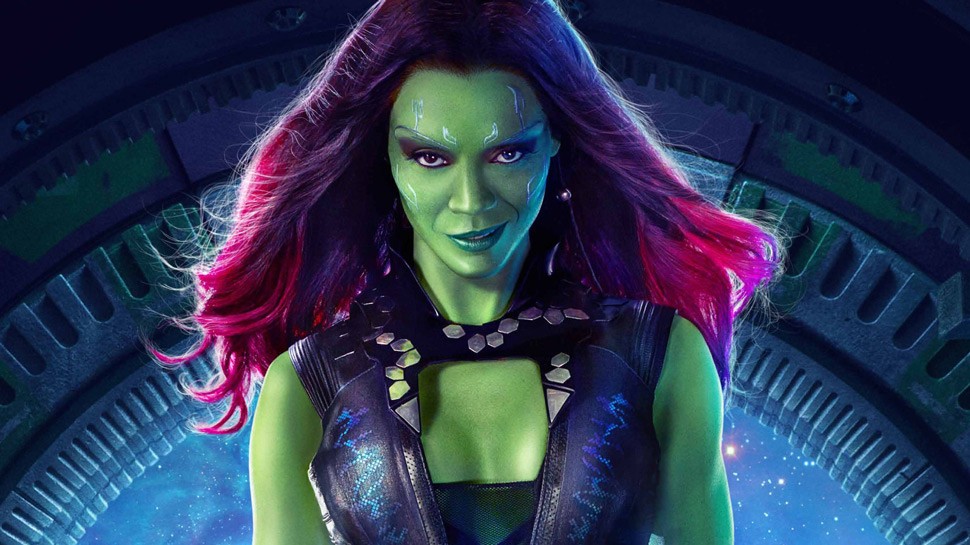 In speaking to our friends at ComicBook.com, Nicole Perlman was able to open up, discussing Gamora, her writing process, and how the change of a medium impacts a character and their direction:
Perlman described this dramatic transition in writing Gamora for the big-screen and for multiple pages of panels.
"I am attempting to walk a respectful tightrope between the Marvel Cinematic Universe version and the comic book versions of Gamora, which are close but not carbon copies. I don't know that it's possible to have a character from the comics feel exactly the same as the films, or vice versa – or whether we would even want that. The mediums are very different and therefore provide different opportunities to explore theme and character. I'd like to think that my backstory for Gamora, being fairly modular, could be applied to the films and comics alike."  
Although the comic and movie Gamora have their differences, Perlman wanted to explore a deeply personal theme central to both versions of the character: trauma.
"One of the reasons I wanted to write Gamora's backstory is that there hasn't been much written about her young adulthood – yet that is where she underwent the greatest character change. I felt like I had the opportunity to say something about people who have survived emotional abuse and trauma, and how they have a profound ability to change the world for the better." 
Though this theme can certainly be found in both the comics and the film, they are still two different, demanding mediums despite their shared emphasis on imagery. For the Gamora series, Perlman has been working with artist Marco Checetto, who worked previously on some of Marvel's Star Wars comics. Before finishing her interview with ComicBook.com, she was sure to give him some love.

"Marco has been an absolute dream to work with – and he has taught me so much! A big part of the challenge of writing the first five issues has been pacing myself – and making sure I leave enough room on the page for Marco to work his magic. Economy of language and movement have been the two largest lessons for me. But I must say that getting the inks from him has been the best part of my day, every day I receive them in my Inbox."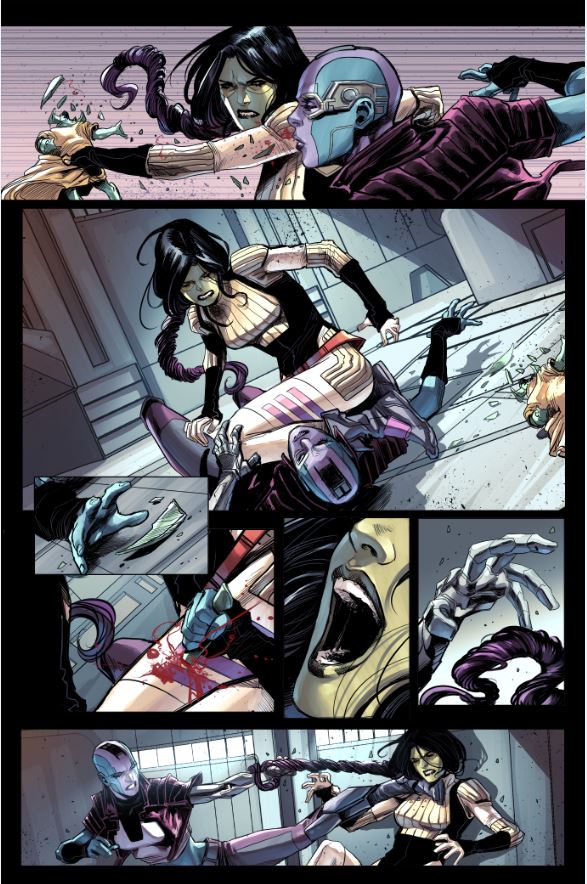 Be sure to pick up both Gamora #1 and Gamora #2 to learn more about one of the deadliest in the Marvel Universe and — more importantly — to check out Nicole Perlman and Marco Checetto's work!
Keep checking back with The Source for more updates on all your favorite characters, comics, and movies!