With the trailer for Marvel Studios' What If…? comes a flurry of fan theories and big speculations about the fate of the Marvel universe—at least, not the universe we all think we know. The animated series coming to Disney+ next year will be all about exploring alternate timelines and interesting turns of events that answer the title question, and here are just some of the coolest alternate storylines revealed so far.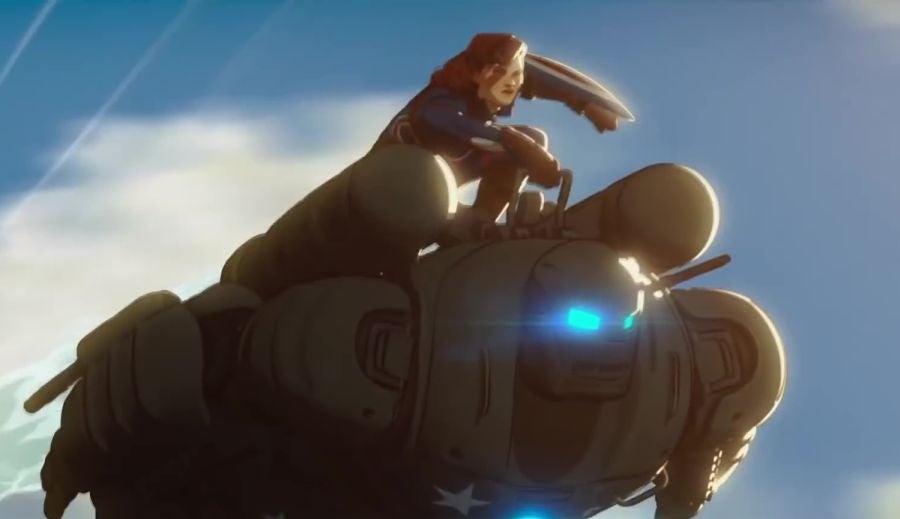 Peggy Carter and the Super Soldier Serum
The animated series is actually based on a comic book series of the same name, and it will be narrated by Jeffrey Wright who will play as the all-seeing Watcher. The live-action counterparts of the comic book characters will also be reprising their roles in the animated series (Samuel L. Jackson, Chris Hemsworth, Tom Hiddleston, Michael Douglas, Hayley Atwell, Paul Rudd, and the late Chadwick Boseman to name a few), so it'll definitely still feel like the MCU vets are back for a reunion.
One of the biggest confirmed storylines is that of Peggy Carter taking the Super Soldier Serum instead of Steve Rogers. Peggy will be suiting up as Captain Britain, while Steve Rogers will be suiting up as Iron Man.
2.  T'Challa as Star-Lord
If you think it's hard to imagine anyone but Peter Quill as the leader of the Guardians of the Galaxy, think again: this alternate storyline explores the possibility of T'Challa becoming Star-Lord instead. Does this ultimately mean that his dad is Ego the living planet? And what the heck is Howard the Duck up to this time?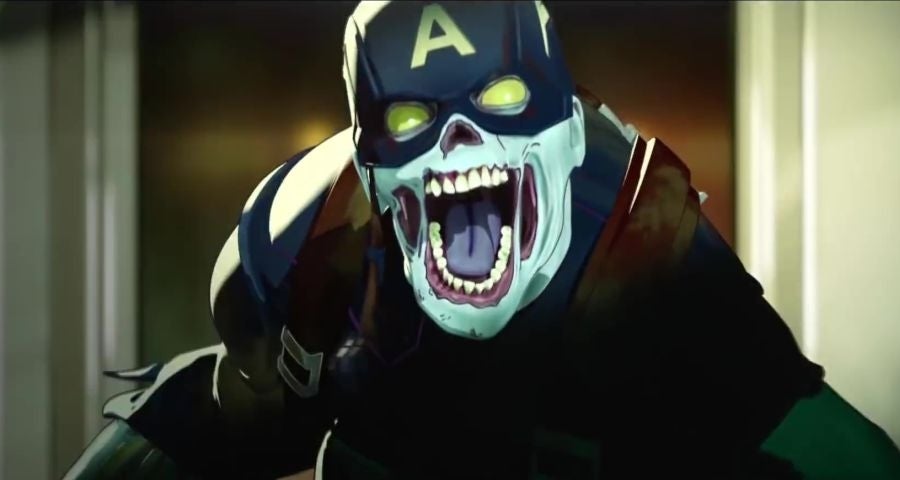 3.  Marvel Zombies, plus Iron Man on Sakaar
We're not too sure yet about this one, but according to the trailer, Bucky will be fighting off a zombie Captain America. Also, according to Jeff Goldblum, his character The Grandmaster will apparently be in at least one scene with Iron Man. "I played the part again a couple of days ago. I went to the Disney studios and I recorded the Grandmaster's voice for an episode of a show that's gonna be on Disney+ that's called What If…?. It's an animated version of all the characters we know and love from Marvel and this episode included the Grandmaster and Iron Man, and Korg. Taika Waititi had already recorded his voice for that, so yeah, for a couple hours I enjoyed doing that," he said.
4.  Other cool stuff
The trailer also shows us a few more interesting scenes, including Loki at the United Nations. It also seems as if he is surrounded by his royal guard. There's also a slight tease that Doctor Strange might just be a disciple of Dormammu, which is actually straight out of the comics.
There's bound to be a bunch of stuff that the new show has in store for us, and since these will all be alternate storylines, anything is possible! What do YOU think are the coolest things that the show will explore when it comes out on Disney+ around mid-2021? Sound off in the comments section below!