You checked out our first batch of Suicide Squad POP Vinyl figures from FUNKO and you loved them. Correction: you ABSOLUTELY LOVED THEM! Ahem. Anyway, yes, you loved them, and I promised you more; I promised you a "Part 2." So, without further ado, here's our second batch of new Suicide Squad POP Vinyl Figures featuring ridiculously cute iterations of your favorite super-human killers conscripted by the government to perform altruistic murder. Or something. OBSERVE!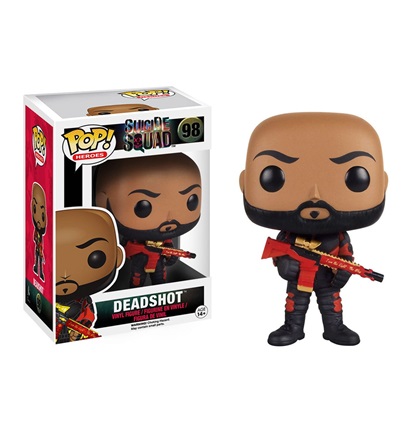 It's Deadshot! One time, to properly finish a contract, he and Jaden Smith lived in a men's bathroom in order to…okay, I'll stop. Will Smith's Deadshot has absolutely nothing to do with the Pursuit of Happiness. Nope, not a thing. Although, I believe he deployed a robotic, exploding Jaden Smith into the field as an incendiary, diversionary tactic in order to emancipate the Midnighter's "fight-computer" from the likes of Henry Bendix. And if any of that made sense to you, we are now BEST FRIENDS!
We have this somewhere. For now, let's just say…COMING SOON!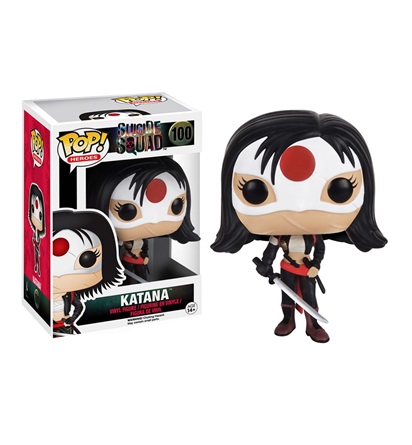 It's Katana! She's a master assassin who maintains lengthy discussions with her ancestral blade! Look, it's fine; the blade chambers the spirit of her very helpful, very discerning, overly critical father. Yep.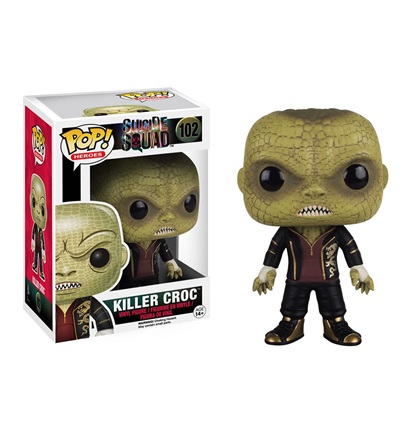 Why, isn't this just the cutest iteration of Killer Croc you've ever seen? At full size – and in no way reduced to a round, vinyl caricature – Croc eats about 75 pounds of ground-up Ostrich meat every 17 minutes. As a reduced, round vinyl caricature, Croc subsists on beetles, tape worms, artichoke hearts and Luden's® cough drops. Don's ask about the Luden's®, and never ask anything without a handful of beetles.
Click HERE—> for our full line of Suicide Squad merchandise!
Enjoy!