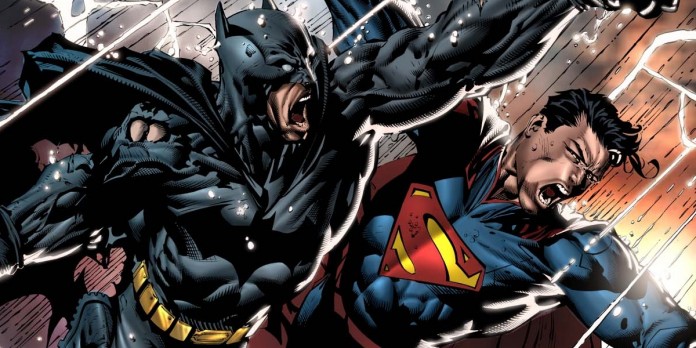 Yesterday morning, Batman V Superman actors Henry Cavill (Superman) and Ben Affleck (Batman) spoke with Good Morning America; they shared a few insights regarding the film and their tenacious portrayals of the two titular characters. Yes, the Affleck and Cavill Batman V Superman interview was very informative, answering two very specific, intelligent questions (among many) posited by the sharply dressed, adroit interviewer.
First Intelligent Question (paraphrasing): Did Ben speak to, or seek advice from, actors who portrayed Batman previously?
Ben's Answer: "I talked to a couple of people. I talked to (George) Clooney; he had some advice which is not repeatable. And I talked to Christian (Bale) who just told me to make sure I got a zipper in the suit, which was valuable, practical advice as it turned out."
Second Intelligent Question (paraphrasing): Can this be a fair fight? Superman is super-human, Batman has some great gadgets and a cool car, but he's still only human.
Henry's Answer: "It's not, but we've got to make the story interesting (laughs)."
Interviewer: "Right, but how do you do that?"
Ben's Answer: "He takes advantage of the fact that Superman's a good guy."
For the full clip, check out the video below!
For the latest Batman V Superman merchandise, check out our conveniently located Batman V Superman merchandise page!
Debuting March 25, 2016, Batman v Superman: Dawn of Justice stars Henry Cavill, Ben Affleck, Gal Gadot, Jesse Eisenberg, Amy Adams and Laurence Fishburne. Oh, and probably a lot of unhappy citizens caught in the crossfire when Superman and Batman indulge in a pee-pee contest.