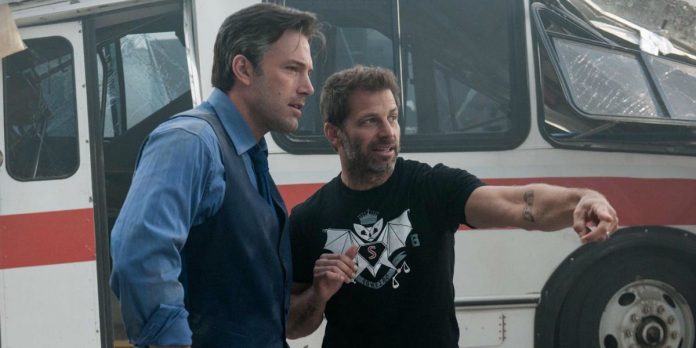 …and, according to our friends at Deadline, it's for a very specific reason: to "work with director Zack Snyder and screenwriter Chris Terrio behind the scenes to make the film the best it can be." Yes, Ben Affleck is now Justice League's Executive Producer, a position he was given to support Zack Snyder and Chris Terrio with the benefit of his creative, directorial history which includes critical darlings like The Town and Argo. Oh, and he's a hell of a comic fan, and one hell of a Batman.
Now, this might be read as DC's shriveling faith when it comes to Zack Snyder's handling of their cinematic universe, and ostensibly, a way to push Snyder out of the director's chair, but Deadline mitigated those somewhat aggressive inferences you're experiencing, stating, "Affleck is doing this to be supportive of Snyder, with whom he worked well on Batman V Superman: Dawn of Justice. So, Affleck, Snyder and Terrio are now what WB/DC is considering a "Justice League Braintrust."
My hope here is that Big Ben can convince Snyder of the proper handling of Superman. Someone who DOES NOT threaten to break a villain, or allow for an extended, ego-driven exchange with a far lesser foe, only to run afoul the same green-colored Superman deterrent…twice.