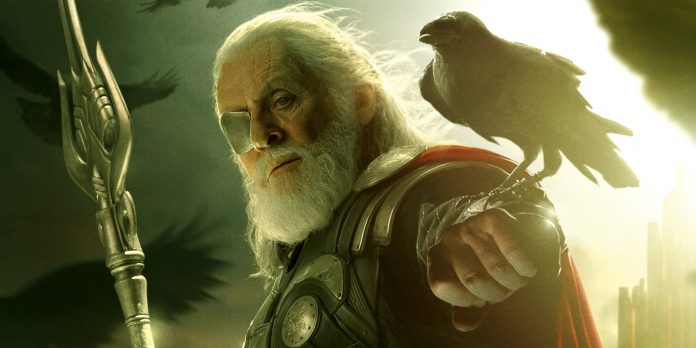 Filming continued on the set of Thor: Ragnarok yesterday in Queensland, Australia, and we shared some especially portentous photos implying the (re)introduction of a certain Sorcerer Supreme. Initially, we believed Thor and Loki were milling about New York in search of the good Doctor for help traversing multiple dimensions in an effort to reach Hel, and/or outer space. Well, the appearance of Sir Anthony Hopkins suggests the contentious half-brothers may be questing for their father, Odin, after his apparent abdication from the throne of Asgard at the end of Thor: The Dark World.
While we didn't see the act of throne-abandonment, we sure as "hel" know who's keeping the seat warm. Anyway, if you're wondering about the state of Odin (henceforth referred to as "The Odin-State"), look no further than these new set pictures from Glenn Hunt and Courier-Mail. But be warned: this is not the Odin you remember. No, sir.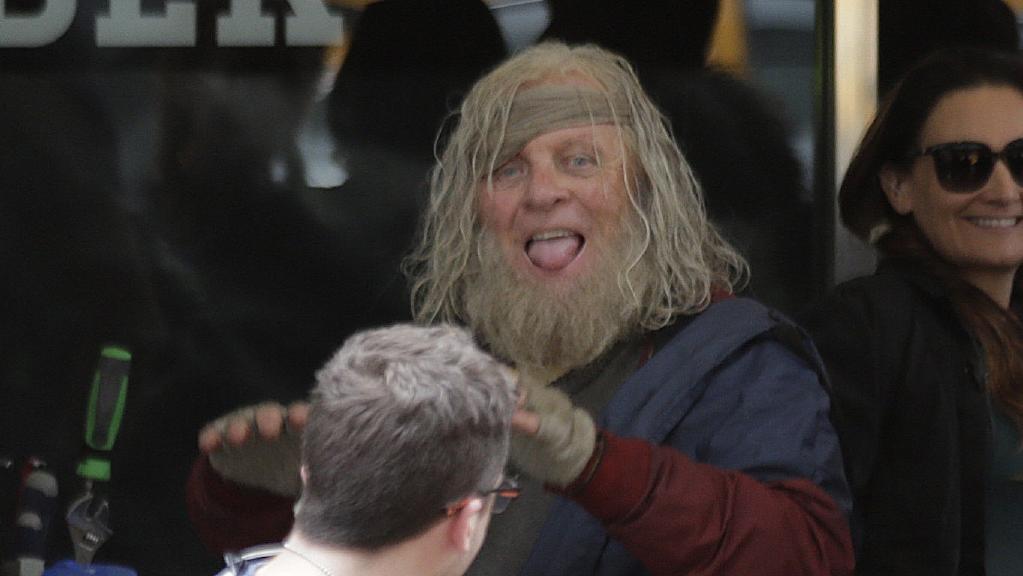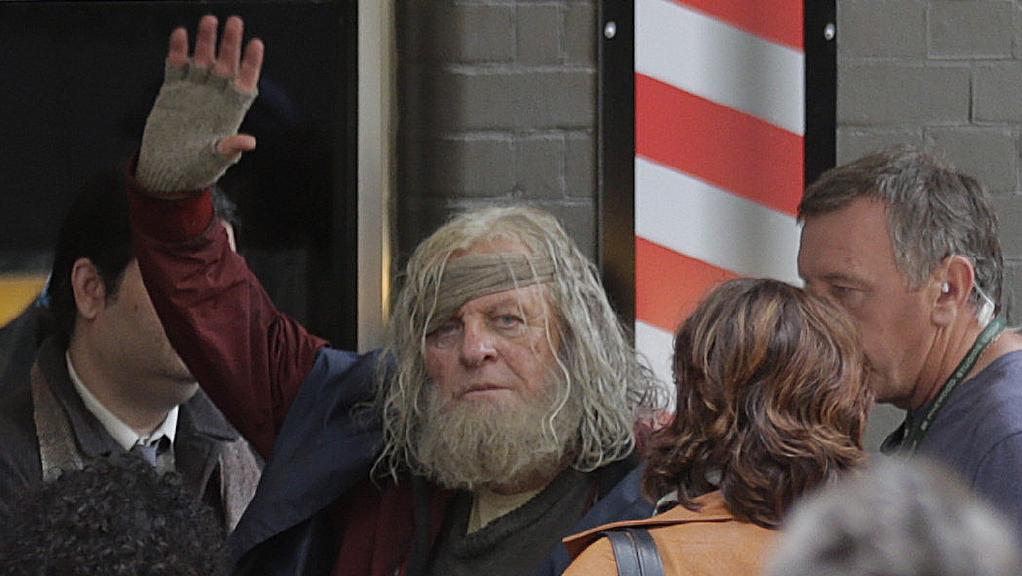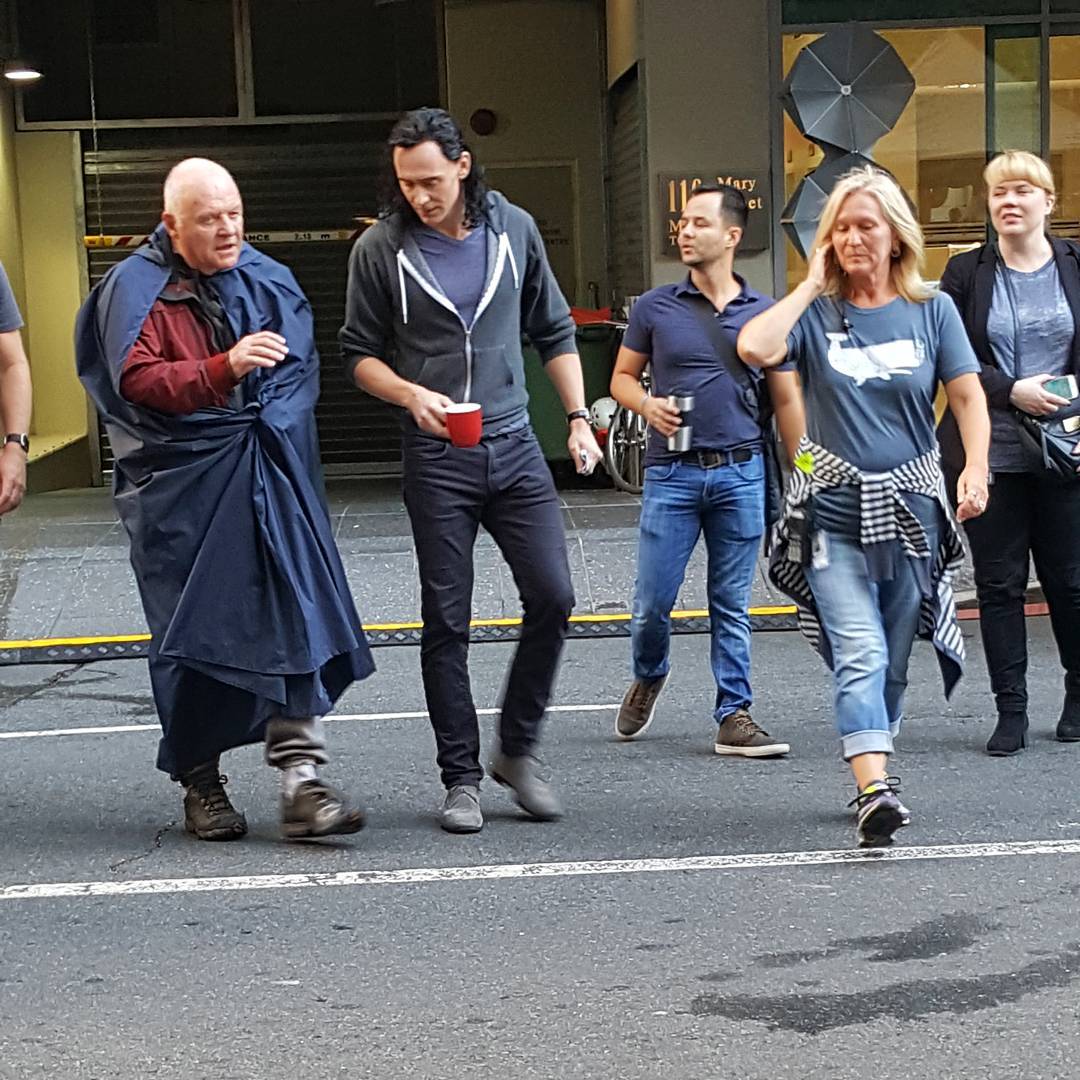 It seems earlier rumors claiming Odin is "wandering Earth as one of those crazy-looking 'the end is nigh' street-corner hobos, warning of the impending apocalypse," i.e. Ragnarok, are quite accurate. Rumors speculating Thor's journey to Earth in order to find his father appear to be equally accurate.
So, it looks like the end is definitely nigh, and Odin has given in to madness; probably symptomatic of godly hopelessness.
So, would you drop a quarter in the soup can of homeless Odin? What if he made his crows do tricks, or graciously impart the day of your death?
Directed by Taika Waititi, Thor: Ragnarok debuts November 3rd, 2017, starring Chris Hemsworth (Thor), Tom Hiddleston (Loki), Idris Elba (Heimdall), Sir Anthony Hopkins (Odin), Tessa Thompson (Valkyrie), Karl Urban (Skurge), Mark Ruffalo (Hulk), with Jeff Goldblum (Grandmaster) and Cate Blanchett (Hela).