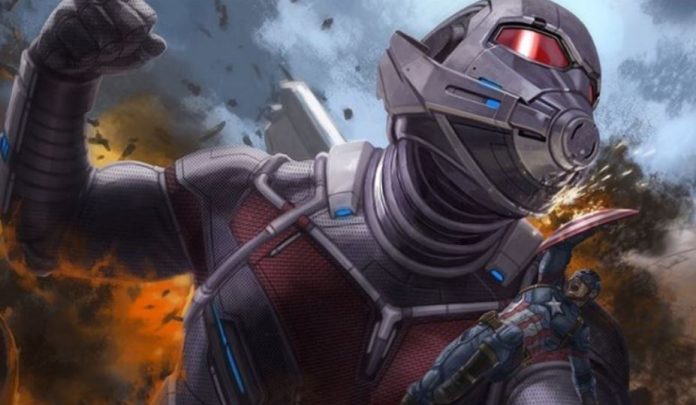 Soon after concept artist Andy Park's beautiful conceptual piece portraying the Guardians of the Galaxy wrangling an Abilisk (think sea cow/Octopus hybrid), he released this "astonishing" bit of Civil War concept art depicting Giant-Man taking a hard swing at…Tony Stark? War Machine? Any unfortunate member of Team Stark? No, he's attempting to punch the crap out of America's preeminent Sentinel of Liberty, Captain America! Wait…WHAT THE F###!!!?? Weren't they allies?? Wasn't Scott Lang, aka Ant-Man, aka Giant-Man, quite the wide-eyed, Captain America admirer? Hmmm. Firstly, let's take a look at said concept art and speculate afterwards.
His original tweet!
An early keyframe painting I did for #CaptainAmericaCivilWar#Antman#Giantman vs. #CaptainAmerica Whaa?? pic.twitter.com/ZU6DD2rGvk

— Andy Park (@andyparkart) August 22, 2016
And now a bigger, better look!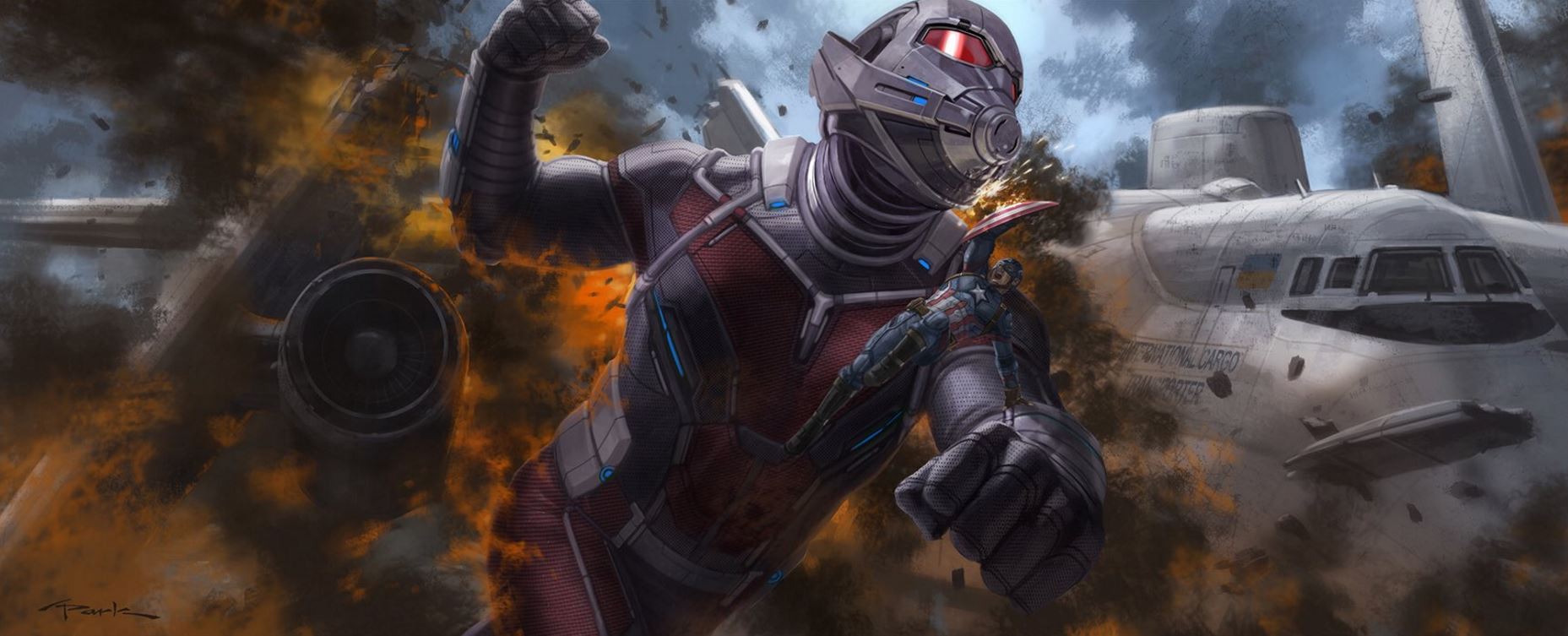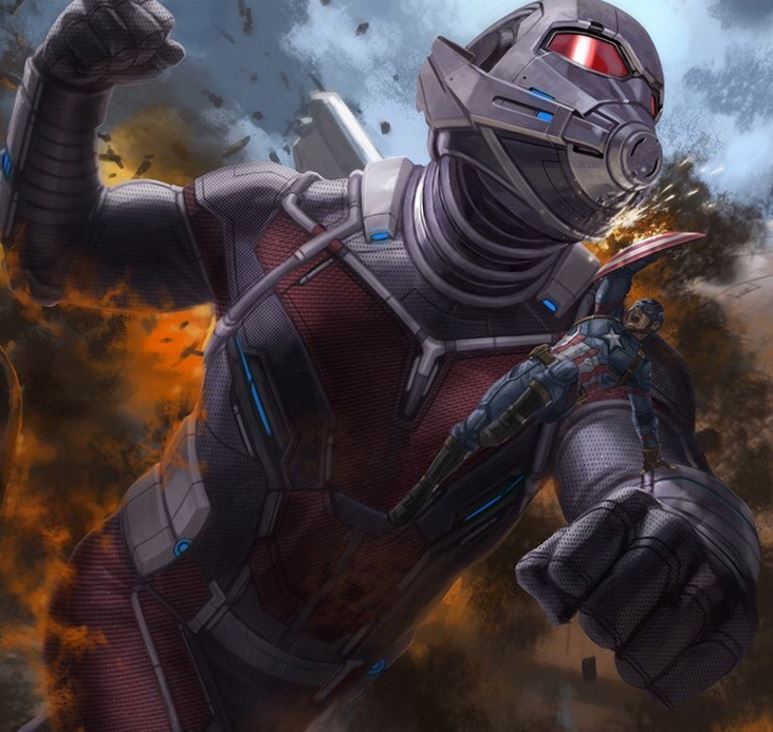 So, was there an earlier draft of the script where a once awe-struck Ant-Man turned on the object of his hero worship? Or was there a version of the script where Ant-Man originally joined with Team Stark in an effort to rein in that roguish rapscallion, Captain America, before he forced America to launch, like, a swarm of hunter-killer Sentinels??
And why in the holy heck are we seeing more Captain America: Civil War-related news? Why, that would be because Captain America: Civil War is coming to Blu-ray and DVD on September 13th, which is like, 55 seconds away. 54…53…52….51….50….49….48….