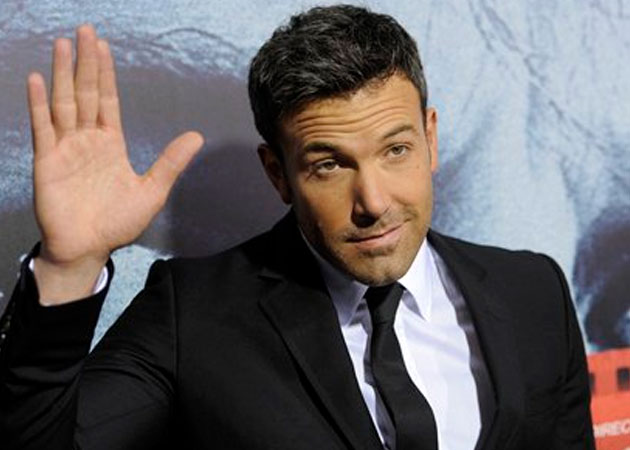 Amidst rumors of Ben Affleck's THE BATMAN being pushed back, and Ben's hesitancy to move forward if the film didn't meet his creative expectations, the actual fate of Affleck's standalone Batman movie was curiously undetermined. Thankfully, Ben Affleck came clean with talk show host Jimmy Kimmel last night and set the formerly questionable bat-record straight: while discussing the latest JUSTICE LEAGUE image, Affleck asserted that yes, he is still directing THE BATMAN, and he's obviously unused to the constant questioning and ever-evolving rumor-mill generated by such a project.
"I'm going to direct the next Batman, we're working on it. It's one of those things that's really frustrating because Live by Night took me a year and a half to write it and get it ready, and worked really hard. It's just that nobody gave a sh*t, no one was like 'Where's Live by Night!.' But with Batman I keep on getting 'Where's the [frick] is The Batman!'. Wow, I'm working, give me a second!"
So, there you go. The movie is still on course and Affleck is still directing. On three, we're all going to exhale…

Directed by Zack Snyder, Justice League debuts November 17th, 2017, starring Henry Cavill as Clark Kent/Superman, Ben Affleck as Bruce Wayne/Batman, Gal Gadot as Diana Prince/Wonder Woman, Ezra Miller as Barry Allen/The Flash, Jason Momoa as Arthur Curry/Aquaman, Ray Fisher as Victor Stone/Cyborg, Amy Adams as Lois Lane,
Jesse Eisenberg as Lex Luthor, Jeremy Irons as Alfred Pennyworth, J.K. Simmons as Commissioner James Gordon, Amber Heard as Mera, Ciaran Hinds as Steppenwolf, and Willem Dafoe as Vulko.